On the heels of the box-store shopping holiday, Black Friday, Small Business Saturday in Terre Haute highlighted the mom-and-pop shops of the community and sparked entrepreneurial flames in a handful of the city's youth.
Small Business Saturday has grown in recent years in an effort to showcase the economic benefits of shopping locally and connect consumers with business owners that often share the same interests and passions.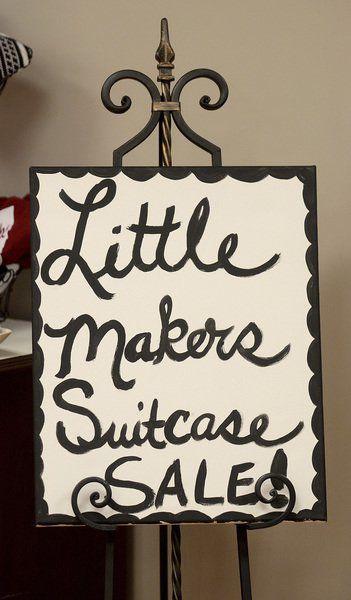 That passion wasn't hard to find at Charm School on Saturday as eight children ranging in age between seven and 12 spent a few hours peddling their wares and learning how to run their own business.
The Little Makers sale saw the children set up suitcases full of homemade earrings, soaps, book marks, sugar scrubs and more as they learned the value of creating a good and earning a hard-earned dollar.
Charm School co-owner Angela Tapy said she got the idea from boutiques she follows on Instagram and though it would be a fun addition to Terre Haute's Small Business Saturday lineup.
"We thought it's be a great idea to bring this to the community and show what the kids can really do and get an idea of how it is to run a small business," Tapy said.
Tapy said she hasn't had any trouble finding kids doing creative things and wanting to earn a few dollars.
"This is one of my favorite days of the year," Tapy said. "It's so great to see all the kids come together and, obviously their parents have had a big influence, but it's great to see them work together to create what they have and see the reactions people have when they realize all these things were made by the kids."
And while Tapy credits the children for their work, the children credited their parents for teaching how to make things and giving the opportunity to be creative.
Ella Tapy, Angela Tapy's 10-year-old daughter, said seeing her mother run Charm School inspired her to make creations of her own and brought a suitcase packed with earrings, custom crayons and Christmas cards to Saturday's sale.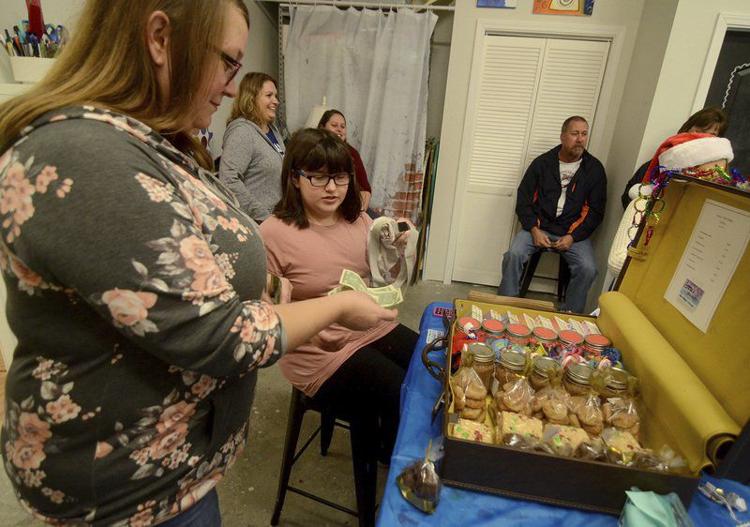 Jackson Murphy, a 7-year-old St. Patrick's student, echoed Tapy's sentiment, saying it was his mother that got him interested in making the Grinch ornaments, tissue holders and snack packs he made for Saturday.
"My mom got me interested in making these things after she found some of them online," Murphy said. "We started doing them, like these pretzels, and it's been pretty fun."
A little more experienced but no less enthusiastic, John Beeson, owner of Music Shoppe, said the economic impact of shopping at locally-owned shops can't be overstated.
"Money we take in has a better shot at recirculating in the community than it does if it's spent online and sent to California or New York," Beeson said.
And while he says the internet can make it difficult for a small business to compete, he added that it's up to that business to find a niche to fill that the internet can't.
"Most businesses online just go with the general things," Beeson said. "But we have almost 1,000 guitars here in the store. We offer lessons. We do repair work that people aren't going to find on the internet."
But more than anything, Beeson said it's his love of guitars and music that have kept him in the business for 45 years and why he enjoys customers come in who share his passion.
"It's fun to be around people who love what you love," Beeson said. "I feel I've been very blessed to have picked something that I enjoy doing everyday." 
Reporter Alex Modesitt can be reached at 812-231-4232 or at alex.modesitt@tribstar.com. Follow him on Twitter @TribStarAlex.