Two seats are up for election in this year's Vigo County School Board District 1 race.
Incumbents Mel Burks and Jackie Lower face four challengers: Hiawatha Garrett, Mary Howard-Hamilton, Amy Lore and Leah Myers. All candidates responded to an election questionnaire.
Mel Burks
Burks, Hamilton Center chief executive officer, has served on the school board since 1996.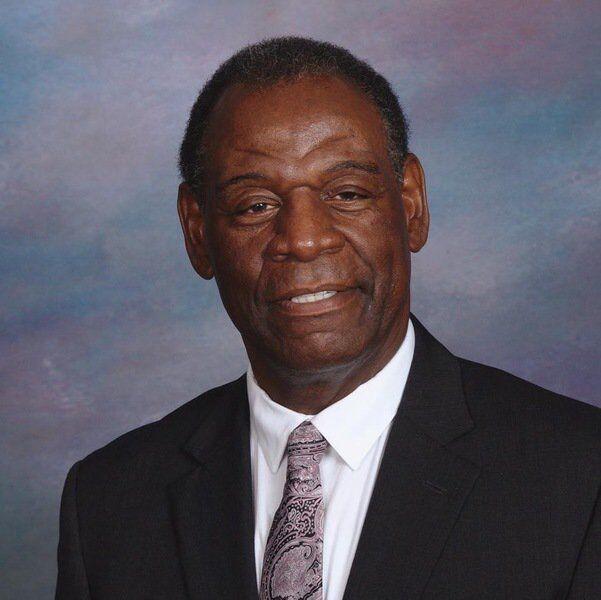 "Although I feel accomplished in many ways, there is still work to do. I think continuity and experience will be critical for the board this next term. Although I support and understand the need for new perspectives, when we are dealing with complex issues, it is important to have some history and experience," he said.
About his priorities, he said "transparency is crucial. Feedback must be obtained from the community and consistent communication must be returned by the board. The community must understand the entire issue and how tough decisions are made:"
Burks said he places a high priority on diversity and inclusion and says the board, corporation and teachers must represent diverse backgrounds and perspectives.
He says his "experience, continuity and passion for issues affecting our children make me an excellent candidate for School Board. As a person of color, I bring a unique perspective to the board, but that perspective is not necessarily unique in the community. I represent many people that have, at times, lacked a voice," he said.
The most pressing issues before the school district are health and safety; technology support; school facility plan; diversity; and the sex education curriculum, he said.
Burks says it is "critical for people on the school board ... to have courage in discussion and decision making. I have never shied away from that kind of interaction." It should be done with professionalism, respect, understanding and open-mindedness, he said.
"It is sometimes difficult as a person of color to address the issues that our community is facing in terms of social justice and equality. People can, at times, misinterpret my message," Burks said. "However, I'm committed to having some of these tough conversations for the betterment of our schools and community."
Hiawatha Garrett
Garrett, a retired school teacher, says there is a need for board members who "bring fresh ideas as to the education of our students. The needs of our students and the needs of those that teach them in all capacities also need to be addressed — as well as the retention and attraction of those educators who give of themselves so freely to ensure the future of our community."
Garrett said her top priority is the "education of all of our children equally — that all of our students know they and their culture are important to the formation of this great country."
She said she brings a "truly unique perspective," having just retired from teaching in June. "I know what the teachers, parents and students are experiencing in the schools." She brings insight into what issues the district faces and the effects they have on students and staff.
Garrett, who now works at Hamilton Center, said that trust, transparency as well as fiscal responsibility and inclusion are the biggest issues facing the school corporation, as well as the growing teacher shortage.
Mary Howard-Hamilton
Howard-Hamilton has been an educator for 40 years, with an emphasis on post-secondary education. "I could assist in enhancing a seamless connection between K-12 and the post-secondary institutions in the community," she said.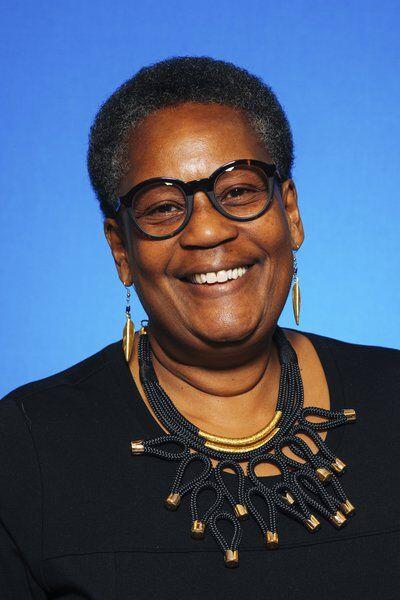 Among priorities, she would like to see the district — and individual schools — improve letter grades that are part of the state's accountability system. She would like the district grade to improve from a "B" to an "A." Also, Howard-Hamilton would like to find ways to distribute resources and support to schools that are "C" or below.
"I see that there are a disproportionate number of students who are on free and reduced lunch, are below the poverty level, are minoritized, and have difficulty completing the requirements for graduation. I would like to delve below the surface and explore the challenges each school is experiencing," she said.
She would also request the implementation of student focus groups on an annual basis.
Howard-Hamilton says she would provide a fresh perspectives to the board along with a broad understanding of P-20 school/education systems nationally and internationally. "I would always ask the question, 'have we included everyone and what voices have we missed in this decision making process?'"
Pressing issues include funding the school system. The board should stress the importance of education as an economic issue for the community, she said. "Educated residents in our community will help boost the economy."
Howard-Hamilton says it is important that the school board include individuals who are "comfortable with the discomfort" of engaging in topics/conversations that are outside of their beliefs or what they are familiar with. The board should include individuals "who are rarely included in decision-making bodies such as this so that broader and inclusive conversations can be created," she said.
Amy Lore
Lore, who is director of governmental relations for Project Lead the Way, said she is running for School Board to promote strong financial accountability and meaningful collaboration with the community.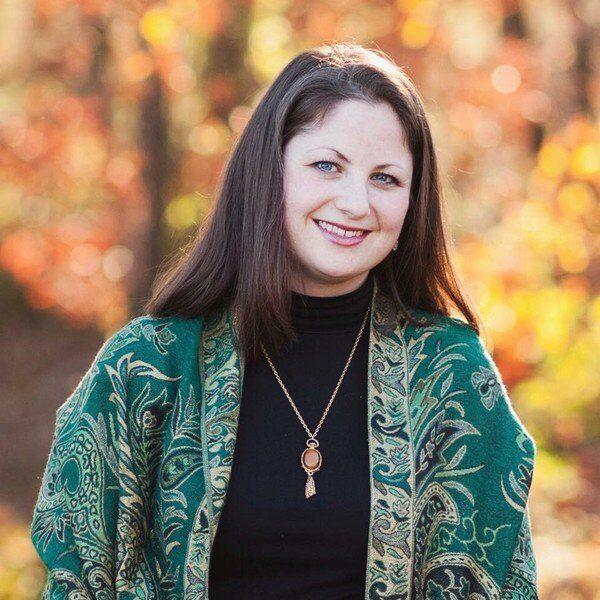 "I want to invest in long-term solutions for our funding problems, including sustainable growth of the Virtual Success Academy; enhancing career and technical education to take full advantage of state initiatives for funding and co-locating services and programs; growing numbers of Technical and Academic honors diplomas; and continued growth of sustainable early learning programs. I also want the board to be planning for potential downturn in funding if the state realizes cutbacks that are possible due to the pandemic," she said.
Community collaboration means actively engaging with employers and higher education in Vigo County to help students explore college and career options and prepare for a lifetime of stable, good paying work, she said.
"That also means working with other government entities to ensure we are creating a competitive tax climate for businesses and families to grow here. This is part of the long-term solution to our student population problem. We can be a leader in creating and promoting opportunities like pre-apprenticeships, and work-based learning, if we are effectively collaborating," she said.
Asked why she is the best candidate for office, she said, "I am a parent of a child who has struggled in school, and another child who will be entering the public school system in a year or two. As a graduate of the VCSC, I am deeply grateful for my education and I want to preserve and improve this great equalizer in our community."
She says she has a "deep understanding" of state and federal policies affecting work here through her full-time position in government relations for Project Lead The Way, a STEM curriculum provider. Her career includes experience in public relations, crisis communication, economic development, defense contracting, health care, and state and federal government.
Jackie Lower
Lower said she is seeking re-election "because of my passion for above standard education for children in Vigo County. As an incumbent, I believe I have a comfortable relationship and path for input from students, teachers, staff, parents and administrative personnel. With four new board members two years ago, I believe the experience of an incumbent is very important."
Current priorities include safety of students and staff, good communication with the community, financial scrutiny and responsibility, a working relationship with state legislators, teacher recruitment and support as well as encouraged and supported staff diversity. Other priorities include counseling services and nursing.
The VCSC is the largest employer in Vigo County. It is big business with never ending challenges and a big "to do" list, she said.
A retired teacher and dean of students, she is a native Hautean and has served on the board since 2005, when she was appointed to take her deceased husband's place. She subsequently won election three times. "I still believe I would be an asset to the board. I am very involved in the community and an outspoken advocate for our schools," Lower said.
Among the most pressing issues is the district response to COVID, she said. "Our focus is on providing the best possible means of keeping our students safe and their education up to the grade level. There has been such interruption of the normal classroom methods that there needs to be a focus of making up any lost ground," she said.
Also, the three high schools need renovation, rebuilding or whatever the community determines, in the next few years, Lower said. All other buildings need constant review as well.
"Budget concerns are always present, and our declining enrollment brings attention to that," she said.
Leah Myers
Myers says "everyone's top priority at this point should be the safety of our students, teachers and staff during this pandemic. I understand that we need to return to 'brick and mortar' schools in order to assist students with academic, social and emotional development; however, we do need to be cautious for those individuals who have compromised immune systems. We also need to consider those students who do better in a virtual or hybrid environment."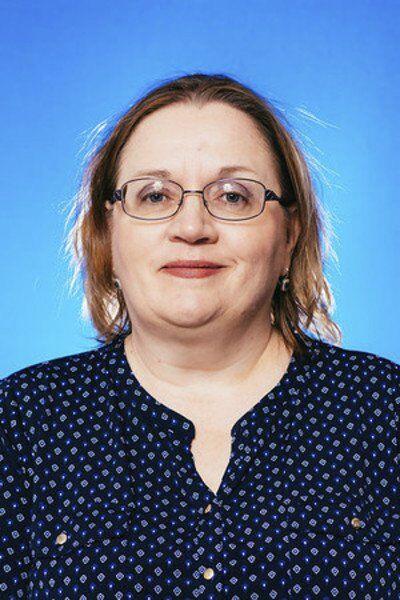 Another priority would be "building community trust in order for the school corporation to succeed in their strategic plan." The transparency provided by the current superintendent and the school board "is better than in 2016, but there is still much that can be done," Myers said.
Encouraging public participation in roundtable discussions and being open to suggestions from citizens will help restore the community's trust in the school corporation after the FBI investigation and its fallout, she said.
Myers has been involved in school district issues for more than 10 years. "While I may not have decades of experience, I am a quick learner and am willing to keep an open mind about the topics that are before us," she said.
Among the most pressing issues is the condition of the three high schools, something "that should have been resolved years ago. We need to do something in order to ensure a safe learning environment for our high school students while being mindful of the impact a referendum would have on taxpayers," she said.
Also, the district needs to make "smart choices while carrying out the strategic plan's recommendation to consolidate two to three elementary school over the next two years. This will be critical to shaping our elementary student's educational experience. I also believe we need to look at the possible redistricting of our elementary and middle schools to alleviate overcrowding and balance enrollment."
She says every student, regardless of what school they attend, has the right to the best education possible.
Sue Loughlin can be reached at 812-231-4235 or at sue.loughlin@tribstar.com Follow Sue on Twitter @TribStarSue.