With its mix of metro and rural economies, Terre Haute is a prime location for Rural King to expand.
New large retail businesses have been few in 2022 in Vigo County as retailers face uncertainty amid the economy and still feel effects from the COVID-19 pandemic.
Rural King is currently building out a portion of the former Kmart building at 4651 U.S. 41, with another section to contain a relocated Hobby Lobby. The farm and hardware store is slated to open its second spot in the county in early fall of 2023, with at least 60 new jobs.
"The east-side store is very successful, and there is tremendous growth in the greater Terre Haute area, so there is a lot of opportunity," said Doug Overmyer, marketing manager for Rural King, based in Mattoon, Illinois.
"We are excited about what is going on in Terre Haute and Indiana," he said.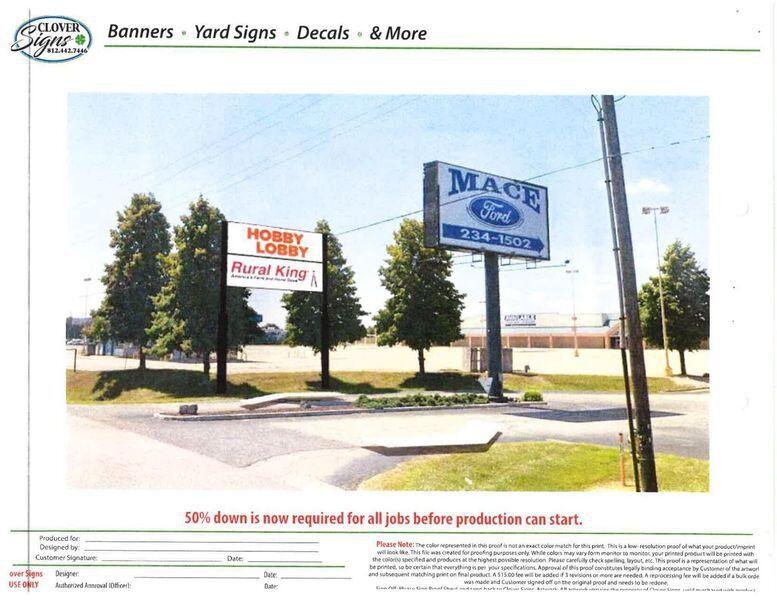 "The farm, home, ranch, hobby farmers, livestock and pets is really strong. Even with inflationary pressures we are seeing, those categories are recession proof, super-strong categories," Overmyer said. "People have to feed their animals, feed their pets, continue getting workwear, and Rural King wants to provide the lowest prices. We feel that everyone deserves what we are offering."
Terre Haute is unique, with higher education facilities — Indiana State University, Rose-Hulman Institute of Technology, Saint Mary-of-the-Woods College and Ivy Tech Community College — but also a strong agricultural economy, Overmyer said.
"Terre Haute is a hub, and people will drive 30 to 40 miles to get there," he said.
The new south-side store will also attract different consumers than the east-side store, such as from Sullivan County, Overmyer said, adding that moving into the former Kmart falls in line with what Rural King does for the majority of its stores.
"Rural King likes to use existing facilities for a couple of reasons. One, it cuts down on the cost to open a new store and, secondly, we find that it benefits the community by reducing blight [of empty buildings]," Overmyer said. "It is intentional. Instead of building some place new, typically we like going into places that have existing structure that we can rehab it and that building's goodwill in the community.
"People don't like seeing big empty retail spaces," Overmyer said. "Rural Kings tend to be unique, they all don't look the same and that is one of the reasons why because we go into existing facilities," he said with more than 85% put into existing buildings.
Rural King opened five new stores in 2022 and plans to open two in 2023, which includes Terre Haute. The second store in 2023 will open in Albertsville, Alabama. The company operates in 13 states - Illinois, Indiana, Alabama, Ohio, Michigan, Missouri, Tennessee, Kentucky, West Virginia, Virginia, Pennsylvania, North Carolina and Florida.
"We will get back to our aggressive store growth, but we are like everyone else absorbing the economic pressures of inflation and navigating growth. We want responsible growth," Overmyer said.
"Inflation eats up cash, and we open stores with cash. Rural King is proud to be a debt-free company," Overmyer said. "One of the reasons we slowed our new store growth down is because it ate up a bunch of cash. You can't raise prices on people, so you have to navigate inflation responsibly.
"Customers expect low prices. If people are driving 30 miles, that is a lot of money, so we are passionate about our prices," he said.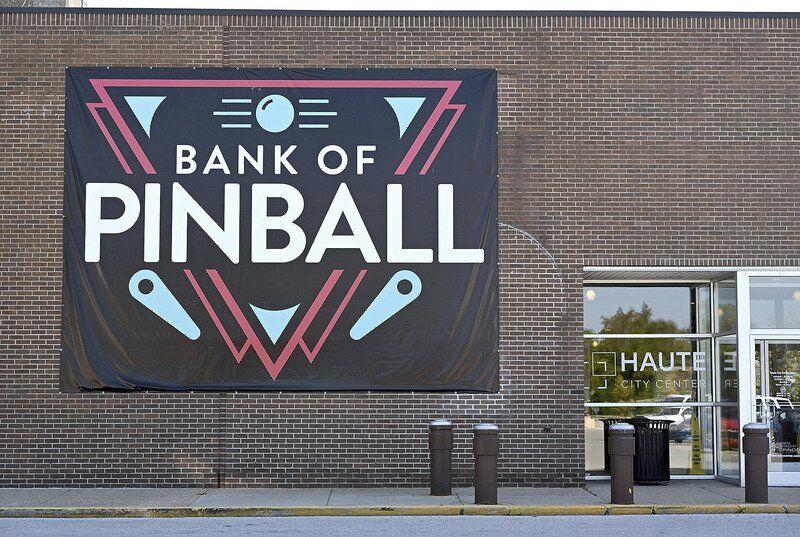 'Eatertainment' comes to Terre Haute
In June, Terre Haute software developer and entrepreneur Zack Johnson began working to create a new "eatertainment" complex.
It's a three-phase project that started with the relocation of eBash, a video gaming center, into the Haute City Center mall. That's a location Johnson already has a presence with Bank of Pinball, which he opened last year.
eBash is now open in a temporary spot near the front of the mall and has added evening hours on Friday and Saturday nights from 8 p.m. to 11 p.m.
"We are doing construction in the old Galloway photo space, that is where eBash will move [as a permanent location], so we had to add restrooms, a bunch of carpentry work, electrical and [computer] networks, plus we bought [in August] the board and card game store GAM3," Johnson said.
"That whole business model is going into that space, which we are hoping to have it open by October 1," Johnson said.
Once that is completed, then construction work will focus on a new restaurant space at the former Bagger Dave's location at the mall. Johnson said he hopes to have a liquor license for the restaurant — called Sandbox Social — and open that business in November or early December.
However, by late October, Johnson said he is planning to open a new business called Lumber Zacks.
"It will be our ax throwing spot in the former tuxedo shop," he said. "It will be real axes that you throw, but the axes are tracked digitally. So there will be a kiosk where you throw from, just like when you bowl, and it keeps score for you on the computer," Johnson said.
"So it is not like what people have seen in other cities where you just throw at a red and white circle wall and keep your own score. This is a digitally scored ax throwing," Johnson said.
Participants throw an ax against a wooden wall "and we project a video image on the wall and then we have sensors track the ax hitting the wall and scores for you on the system," Johnson said. "For example, there will be a tick-tack-toe game where you have to hit the squares and the [tracking system] will register the squares where your ax hits when it is your turn to throw."
"Nationwide, there are a lot of ax throwing places, but ... I didn't want to do just a manual ax throwing experience, for us everything has to be based in and tying in with our software platform," Johnson said.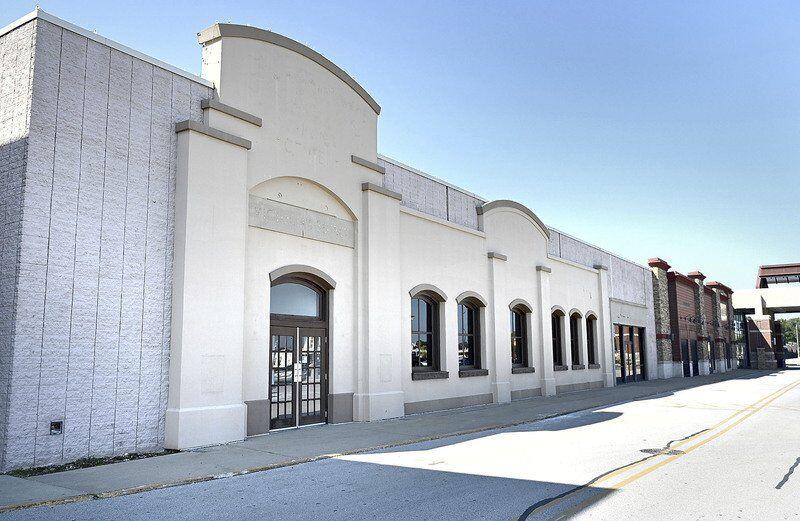 Johnson will have software that will integrate all of the businesses, including a mobile app.
"I would like to get to the point where you score enough points in the ax throwing you earn $10 in credits at the Bank of Pinball or score high enough in pinball that you earn a free drink in the restaurant," Johnson said. "That is our goal, but that will be six months to a year before all of that software integration is done."
"That's doesn't mean people in the Wabash Valley can't come and hang out and have fun in the meantime. It just won't be completely automated yet," Johnson said.
Ownership changes
In other areas, Terre Haute has seen some retail ownership changes in 2022, but with few changes in retail businesses.
In January, The Honey Creek Marketplace shopping center south of Terre Haute sold for $22.3 million, according to Stan Johnson Company, an investment sales brokerage firm. The shopping center is anchored by Fresh Thyme Farmers Market and Academy Sports + Outdoors.
Maranatha Holdings LLC, based in Scottsdale, Arizona., bought the property from Vista Terre Haute Ltd., a Texas-based developer.
In April, The Meadows shopping center went under new ownership.
HJH Investments Inc., a commercial real estate syndication firm headquartered in Wichita, Kansas, purchased the shopping center as HJH Terre Haute Poplar LLC.
"The Meadows is a Terre Haute staple, and we intend to continue that legacy as the center evolves," Cory Harkleroad, CEO of HJH Investments, said in April. "We love to invest in projects with a turnaround story and communities in the Midwest with great core values like Terre Haute."
The Meadows is Terre Haute's first shopping center developed in the mid 1950s through Hulman & Co. In 2017, a group of five families formed Meadows Development of Terre Haute LLC and purchased the shopping center from Terre Haute Realty Corp., a subsidiary of Hulman & Co.
The family group included Polly Bryan, Ace Blind & Drapery; Steve Heck, Complete Outdoor; Linc Hobbs CPA, Hobbs & Co.; Ray Sumner, SMC Inc.; and Mark Zimmerly, Zimmerly Development, Inc. Four members of that group remain as partners in HJH Terre Haute Poplar LLC.
The Meadows had been anchored by Stein Mart, but that company closed in late October 2020, after filing Chapter 11 bankruptcy. That retail space in 2021 was split into two parts, with a new Ace Hardware store occupying one area and the remaining space converted into specialty store fronts.
Two new stores opened in February at The Meadows - Intimate Whispers and Campbell Creek Plain & Simple — located in renovated spaces along a newly opened corridor. Campbell Creek was previously located downtown at Fifth Street and Wabash Avenue. 
National and Indiana Retail
In mid August, the U.S. Census Bureau reported overall retail sales in July were unchanged from June but up 10.3% year over year from 2021. That compared with increases of 0.8% month over month and 8.5% year over year in June. On a three-month moving average, sales were up 9.2% year over year for 2021 to 2022.
Retail sales grew in July in part due to moderate improvements in ongoing inflation. Retailers will be closely monitoring inflation in the fourth quarter, the busiest and most profitable time of the year.
While retailers are seeing increases in sales compared to last year, it is a mixed bag on new store locations.
In the first half of 2022, U.S. retailers announced plans to open about 5,080 stores, similar to the first six months of last year, according to analytical work by The Daily on Retail, a financially focused industry research platform. Also, national retailers announced plans to close about 895 stores, down 63% from roughly 2,410 closing announcements during the same time last year.
In September 2022, New Jersey-based Bed Bath & Beyond said it is closing about 150 "lower producing" stores and will cut its workforce about 20% across its corporate and supply chain workforce. The company estimated the cuts would save $250 million in the company's current fiscal year.
The company has been stymied in a prolonged sales slump, announcing it will revert to its original strategy of focusing on national brands, instead of pushing its own store labels.
Footwear retailer Foot Locker announced plans to close 190 of its 2,800-plus stores. Yet, the company also plans to open 100 new stores in 2022, so the net planned reduction is 90 stores, according to The Daily on Retail.
"Brick and mortar is not going away. We are in a bit of an odd period and there is a lot of uncertainty" as there has not been a clear, clean break with the COVID-19 pandemic, said John Talbott, director of the Center for Research and Education in Retailing at the Indiana University Kelley School of Business.
Companies will continue to open new stores, but will likely be smaller in scale as more firms gain on e-commerce and can reduce staffing needs, Talbot said.
"Uncertainty as politics comes back into play, Wall Street has suffered, there is a war in the Ukraine and there is inflation pressures. There is a lot going on in the economy," he said.
And the still persistent COVID-19 is impacting retailers, Talbott said, "but not so much on the consumer side as it did in 2021, but more on the ability of retailers to supply all of the things that their customers want. A number of companies that produce a lot goods that we consumer here in the United States are still under lock down procedures," as of mid September, especially those in China.
"That has had some negative effect on the supply chain around the world that I think still has left quite a bit of uncertainty and inability to fill demand in odd places, just as we have all experienced over the past three years," he said.
Also, Talbott said consumers in 2022 are more challenged with inflation and a stock market not performing as well as in 2021. That impacts perception of wealth.
Talbot said specialty retailers, based on earnings reports, such as mall-based, smaller retailers like American Eagle reported lower sales than forecast, "whereas Walmart blew their earnings call out of the water, demonstrating the impact of inflation on consumer spending," Talbott said.
"The things that you have to have Walmart has, and people are going there to acquire those, but are not making choices around items that they can put off for a while in terms of something in accessory apparel," he said. "There are mixed winners out there as far as who is doing well."
In Indiana, in terms for an area for retail logistics, the Hoosier state "is a real player," Talbott said. "The Indianapolis area has become a leader in supporting e-commerce picking warehouses."
Order picking is the process of selecting a specific amount of inventory from a fulfillment center, then preparing it to fulfill an order that is placed by an individual end customer.
Talbot several companies have large distribution warehouses in the state, such as Amazon or global fashion retailer SHEIN, which in March announced it is opening a distribution center in Whitestown with 850 new jobs by the end of this year. That company was founded in 2012 and employs nearly 10,000 people worldwide and sells to more than 150 countries.
"We will not have consumer consumption like Los Angeles, New York or Miami, as we have a much smaller number of malls, probably in Indiana than the city of Dallas," Talbott said of Indiana. The Hoosier state does not have the population base and has a lower per capita income to compete in consumer consumption, "but in retail logistics we are a player."
"People are making investments in warehouse facilities" in Indiana "in a big way," Talbott said. "They are good jobs with good pay and benefits."
Reporter Howard Greninger can be reached 812-231-4204 or howard.greninger@tribstar.com. Follow on Twitter@TribStarHoward.