Prospective Democratic challenger Karrum Nasser outraised and outspent Republican Mayor Duke Bennett in the first campaign finance reporting period for the 2019 municipal election.
But a starting balance of more than $139,000 gives the Duke Bennett for Mayor Committee a huge financial advantage, according to campaign reports for the period Jan. 1 through April 12. Bennett has no opponent in the May 7 primary. The three-term incumbent raised $2,700 and spent $875.34 during the period, giving him a balance of $141,056.52.
Nasser began the year with $137.40, raised $4,350 and spent $3,715.75, giving him a balance of $771.65. He listed campaign debts totaling $4,212.71.
Bennett's largest single contribution for the period was $1,500 from the Old National Bank Political Action Committee. He also received $500 from Accumed Billing of Riverview, Michigan, which handles billing for the city fire department ambulance service, $400 from Terre Haute resident William D. Berry and $300 from the Vigo County GOP Central Committee.
His listed expenses were $300 to the local GOP, $200 to the Terre Haute Police Department Honor Guard, $119.46 to Sam's Club for event supplies and $37.39 to Sam's Club for parade candy.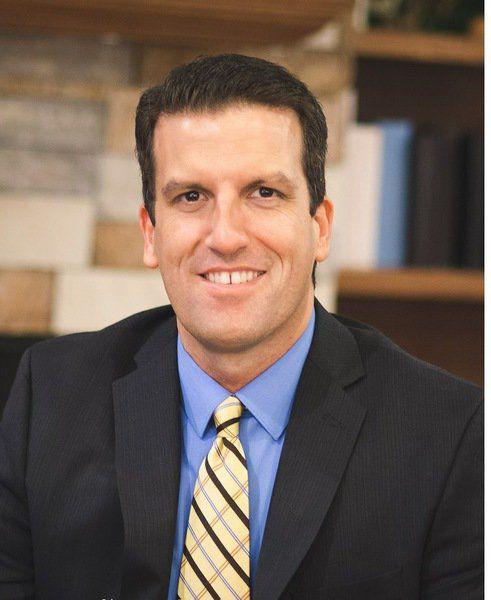 The Committee to Elect Karrum Nasser listed receipts of $1,500 from Nasser and his wife, April, and $1,000 each from Carol Nasser, Richard and Delores Ahrens and Wallace Building Contractors.
Expenses were $2,055 to Run and Win, an Aiken, South Carolina, business that provides campaign advertising materials, $750 to Envisionary, a Terre Haute media production company, $320 to website creator wix.com and $228.65 to Facebook.
Nasser's listed campaign debts were $1,500 to himself and his wife, $1,112.80 to Embroidery Express, $869.91 to Sign Stop and $730 to Envisionary for video production.
Democratic mayoral candidate Robert "Superman" Hamilton listed receipts and expenses of $20 each while David "Dots" Conder filed a report listing no campaign receipts or expenses.
Independent mayoral candidate Pat Goodwin has until Aug. 5 to file his campaign finance report.
City Council candidates
A $7,500 donation of legal services from Crawford, Wagner, Gambill & Jungers means Tess Brooks-Stephens had the most contributions of any city candidate during the reporting period.
Attorney Chris Gambill represented Brooks-Stephens in a court challenge that succeeded in getting her name listed first on the Third District ballot, ahead of Cheryl Loudermilk. He also contributed $500 from the Committee to Elect Chris Gambill, which was formed for his unsuccessful 2018 state senate bid.
Brooks-Stephens listed total contributions of $9,360 and expenses of $1,750.88 for campaign materials and parade candy.
Loudermilk listed contributions of $1,303.13, expenses of $1,303.13 and debt of $1000.13 in the form of a loan from her own funds.
At-large Democrat Tammy Boland raised the second highest amount for the period among city candidates with contributions of $6,162.22, including a loan of $3,247.22 from herself and $500 from the Gambill committee. She reported expenses of $5,749.73.
Other at-large council candidates:
George Azar, D, reported a starting balance of $1,473.61, receipts of $1,250 and expenses of $1,344.87.
Ryan Carter, D, reported receipts of $1,620, including a $1,500 loan from his own funds, and expenses of $1,500.
Curtis DeBaun IV, D, reported a starting balance of $465.74, receipts of $1,142 and expenses of $1,102.76.
Don Morris, D, reported a starting balance of $521.67, contributions of $4,700 and expenses of $2,745.42, mostly repayment of a debt from his own funds.
Jase Allsup, D, and George Reedy, D, had no receipts or expenses.
Steven B. Neice, R — receipts $430, expenses $418.
James Rodenberger, Libertarian — receipts $324.23, expenses $324.23.
Other district candidates:
Amy Auler, D-1st, $900 on hand, no receipts, expenses $433.57.
Kylie Carrithers, D-1st, receipts $2,357.84, expenses $2,247.61.
Earl Elliott, D-2nd, $479 on hand, receipts $5,350, expenses $954.
Denise Hutcheson, D-2nd, receipts $1,800, expenses $1,750.
Diana Winsted-Smith, R-2nd, no receipts, expenses $2,222.26.
Todd Nation, D-4th, $120 on hand, no receipts, expenses $100.
Neil Garrison, D-5th, $1,731 on hand, no receipts, expenses $262.25.
Martha Crossen, D-6th, receipts $2,125, expenses $1,614.18.
City Clerk Michelle Edwards, a Democrat who is unopposed, reported a beginning balance of $30.34, receipts of $4,178.45 and expenses of $3,173.44.
Dave Taylor can be reached at 812-231-4299 or dave.taylor@tribstar.com. Follow him on Twitter @TribStarDave.