The Southwest Indiana Chapter of the American Red Cross has moved into new offices at The Meadows Shopping Center in Terre Haute.
"I'm really excited about … opening up a space located in a community setting where there's lots of foot traffic, lots of people [and] lots of energy," Chad Priest, chief executive officer of the Indiana Region of the Red Cross, said Tuesday during a ribbon-cutting ceremony.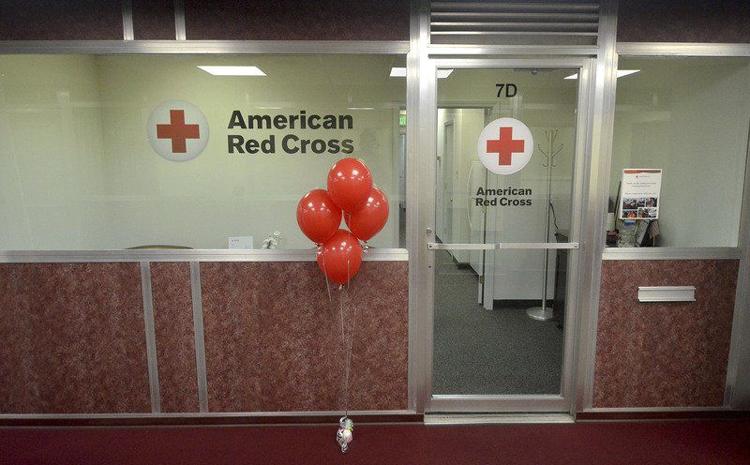 Noting the agency has provided a century of service to Vigo County, Priest said the move to the lower level of The Meadows "will launch us into what I hope is the next 100 years plus of service not only to Terre Haute and Vigo County but in the surrounding area."
The longstanding Red Cross office on South Third Street was "very visible" but was more of a "drive by" spot, said Mayor Duke Bennett. "I'm glad to see The Meadows continue to fill spots but I'm really happy that you guys are out here to bring something a little different."
Priest used the opportunity to provide a brief report on Red Cross activity.
Last year in Vigo County, the agency provided assistance following about 50 house fires, the nation's most frequent disaster, he said. Also in 2018, about 2,500 local residents were trained in lifesaving skills and the Red Cross fielded about 60 calls from members of the armed forces seeking to reconnect with loved ones.
About 800 young people in Vigo County have been trained in Red Cross disaster preparedness and response, Priest said.
"Here's the thing about training young folks — they go home and train their families," he said. "That's how we've gotten people to wear seat belts over the years, that's how we teach people to get out of their house in two minutes or less and stay out."
In cooperation with local fire departments and other organizations, the Red Cross has also installed about 300 smoke alarms in Vigo County this year.
Priest recognized Janice Hawkins for 14 years of service as a local Red Cross disaster volunteer.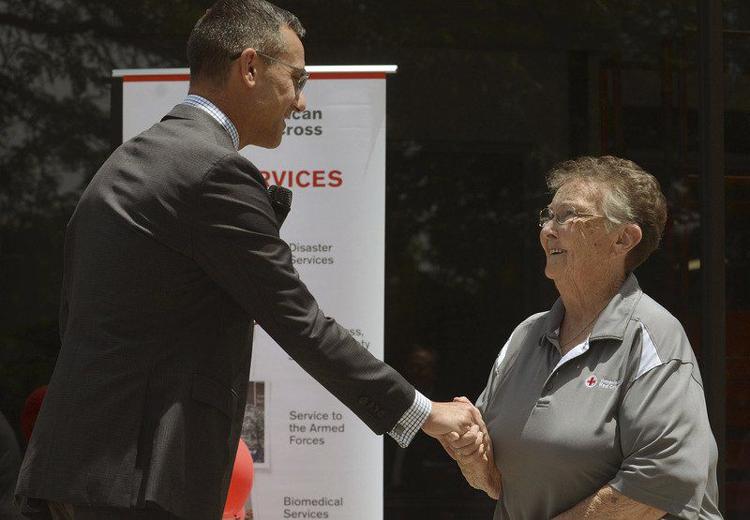 Hawkins said one of her most memorable experiences was just two weeks ago when southern Vigo County was hit with seven inches of rain in two hours.
A family was stranded due to flooding and three people were rescued by boat and taken by ambulance to a nearby fire station.
The Red Cross arranged lodging for the family in a hotel for the night and medical care for one family member. The agency also ensured they had food and clean clothing.
"That's the reason that I'm still in this Red Cross organization," Hawkins said. "I believe that we need to help our neighbors and that is my life — to help other people."
Dave Taylor can be reached at 812-231-4299 or dave.taylor@tribstar.com. Follow him on Twitter @TribStarDave.