Corrine Cuffle, St. Patrick School principal in Terre Haute, said she was "quite shocked" by the Indiana General Assembly's recent expansion of the private school voucher program, called Choice Scholarships.
The final two-year state budget provides for a near-universal voucher program, with about 97% of Indiana students now qualifying. The program is funded by taxpayers.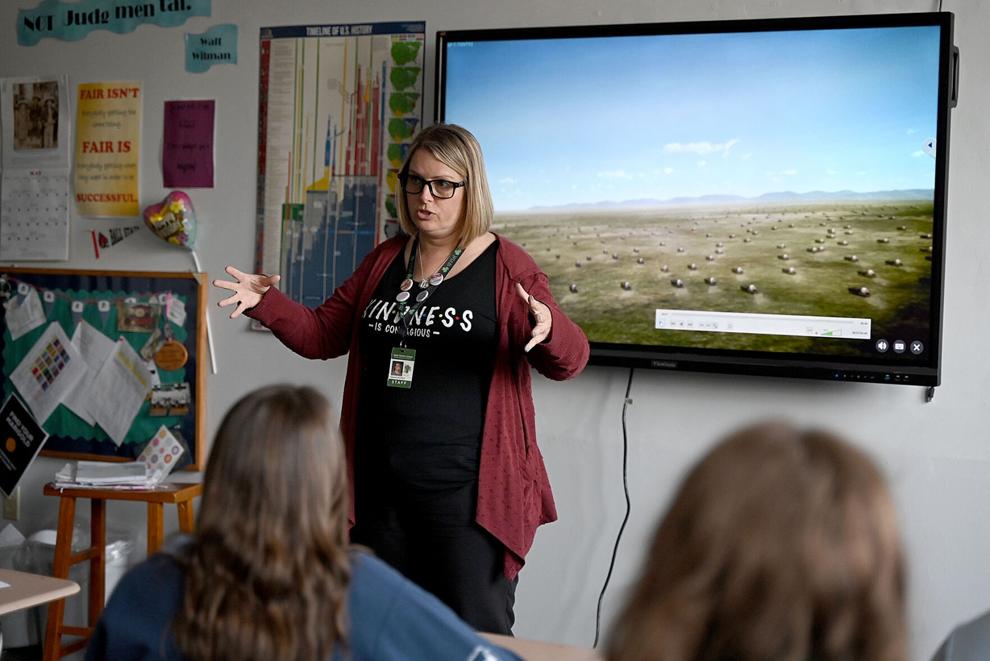 "A few years ago, we would have never thought it was going to expand to what it did," Cuffle said. About 70% of St. Patrick families are currently Choice Scholarship recipients.
She doesn't see major changes for the school as a result, "but I do think for our families already here, who are not Choice recipients, it will provide them with some aid," she said.
The biggest change impacting St. Patrick is elimination of the eight pathways currently in place that determine student eligibility for the voucher program (in addition to income limits).
Also, private schools such as St. Patrick can now use another change related to tax credit scholarships to benefit preschool students. "Currently our pre-school families don't receive any financial aid," Cuffle said.
Funding for those scholarships comes from private, charitable donations to qualified scholarship granting organizations (SGOs). Donors (individuals or corporations) are eligible to take advantage of a 50% tax credit.
So with those eligibility tracks being taken away and the inclusion of preschool to benefit from the tax credit scholarship program, "We will be able to provide our preschool families with opportunities for financial aid, which I think will be a big help," Cuffle said.
She emphasized her support for public education and the partnership with Vigo County public schools.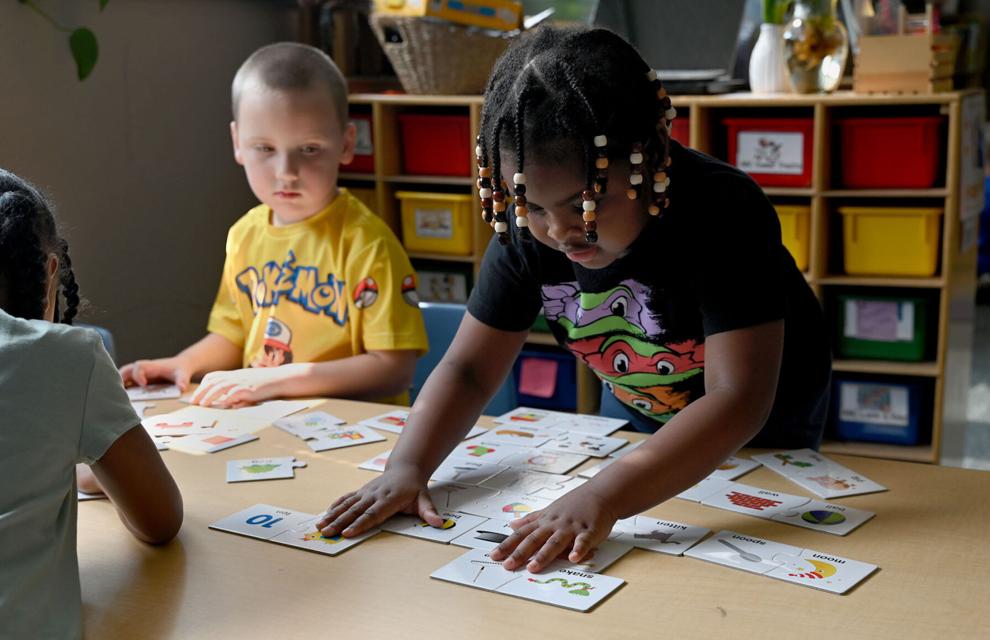 "I am certainly a Catholic school principal but I'm also a strong advocate for good public education," Cuffle said. Most St. Patrick eighth graders will attend VCSC high schools, "so we are partners and we want to make sure we are supporting them."
But for those families who want something different for their child, "We're happy that it (voucher program) is there," she said. "I don't think the change in legislation is going to make or break anything here at St. Patrick. But it does provide additional opportunity. We're most excited about the changes for preschool."
For 2021-22, the school was to receive $731,609 through the Choice Scholarship program, according to Cuffle.
Nearly universal voucher program
In the recently concluded legislative session, funding for K-12 education accounted for nearly $21 billion, or 47%, of all appropriations, according to the Indiana Capital Chronicle.
The budget included a 10% increase in the overall K-12 tuition support formula over the biennium, but much of that increase is earmarked toward the expansion of Indiana's Choice Scholarships — which allow families to receive vouchers to attend private schools, the Capital Chronicle reported.
Starting July 1, the income ceiling for the program will raise to 400% of the amount required for a student to qualify for the federal free or reduced price lunch program, equal to about $220,000 for a family of four.
Currently, vouchers are limited to families that make less than 300% of the free or reduced lunch income eligibility level, meaning a family of four can make up to $154,000 annually.
Lawmakers also eliminated the eight eligibility pathways.
The broader eligibility provisions are projected to grow the voucher program from the current 53,500 students to more than 95,000 students by 2025 — about doubling the state money spent on the Choice Scholarships. It's projected at more than $600 million for fiscal year 2025.
Betsy Wiley, president and CEO of the Institute for Quality Education, believes that voucher expansion "means a lot for Hoosier families and students who believe that attending a private school is the best educational option for their child."
With the recent changes, "The long term vision and goal has been nearly achieved in Indiana, which is that every child in Indiana has that option" to use a voucher and attend a private school.
Not every child qualifies because there are still income limits.
"We believe that parents know best when it comes to every aspect of raising their children, but certainly in this instance, what the best learning environment is for their child," Wiley said.
Cost has been a factor in the past keeping some families from enrolling their children in private schools.
Program expansion means that most children will qualify for a voucher, which "certainly helps address significantly the cost barrier that many families felt," Wiley said.
The vouchers often don't fully cover private school tuition, she said. According to a recent state report, the vouchers fully cover tuition for about half of students who receive them.
Vouchers are worth up to 90% of the state per-student spending amount for the sending public school district, which varies with each district.
Wiley predicts "you'll see significant growth in enrollment in private schools." But at the same time, "I don't think you'll see massive floodgates opening; one issue is capacity."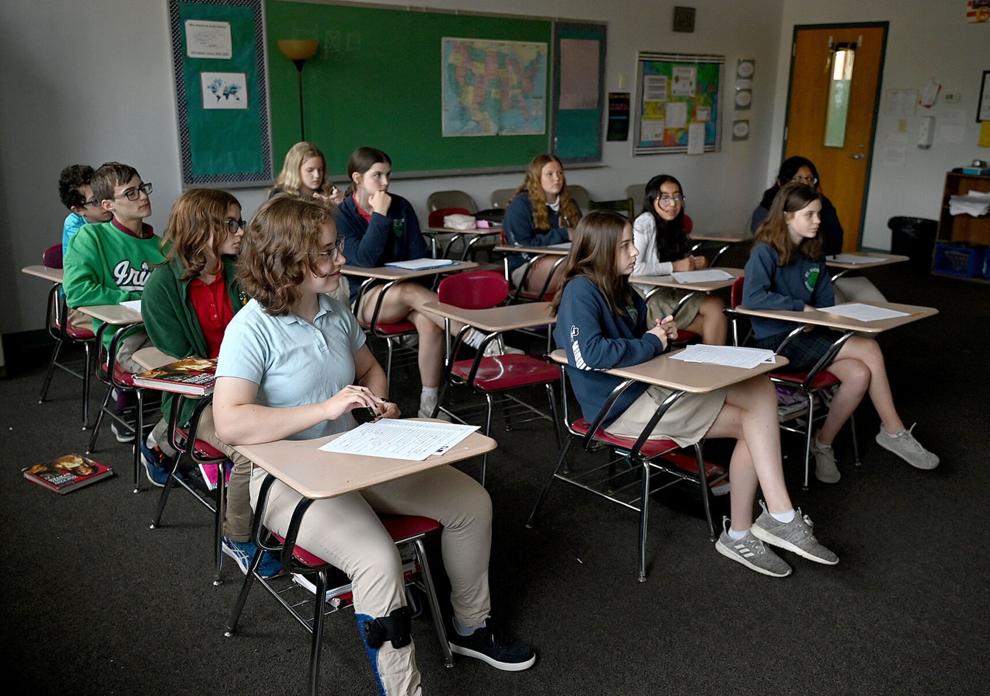 Many private schools may not have capacity to take a lot more students.
"I think over the next several years, depending on demand, I think you're likely to see growth in capacity because parents are wanting that environment for their child," she said.
People choose a private school for many reasons that can include a smaller school and smaller class sizes; a school is faith-based; or they feel it provides better discipline and character education, Wiley said.
Christopher Lubienski, director of the Indiana University Center for Evaluation & Education Policy, believes "you won't necessarily see a wholesale shift immediately from public to private schools in terms of enrollment," based on what's happened with similar programs elsewhere.
Over the longer term, there can be, he said.
But the voucher expansion "is a huge deal because you are seeing a general shift in the focus among policy makers paying more attention to private schools," with accompanying funding increases, he said.
Policy makers in Indianapolis are putting more of an emphasis on private and charter schools and de-emphasizing or devaluing public education, he said.
Advocates: Expansion will hurt public education
Public school advocates believe this major expansion could hurt public schools, their ability to meet the needs of students and improve teacher pay.
"Expanding the voucher program at the expense of public schools is a radical change of Indiana's original intent of how we educate our children," said State Rep. Tonya Pfaff, D-Terre Haute.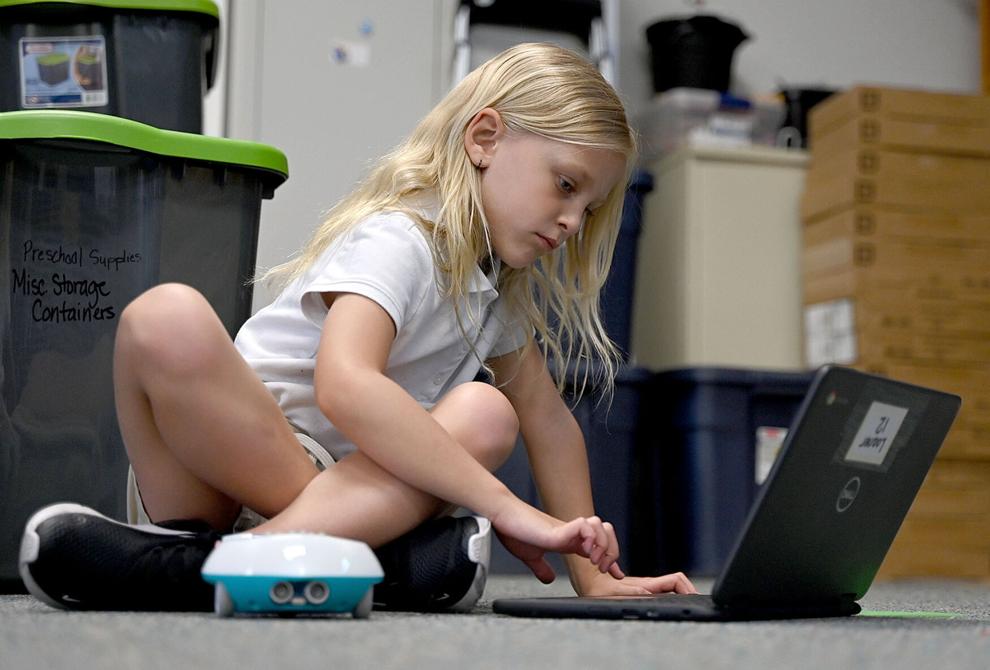 "Public schools, which continue to educate 90% of our Hoosier children, should unite us, not divide us," said Pfaff, a high school math teacher. "Continually diverting more and more money away from our public schools hurts our ability to educate all our children, affecting every Hoosier and our state's future."
The Indiana State Teachers Association has been strongly critical of the expansion.
ISTA president Keith Gambill said in a statement, "Amid a deepening educator shortage crisis across Indiana, Republican policymakers decided to pass a divisive budget bill that siphons a billion in taxpayer dollars away from community-based public schools — where more than 90% of Hoosier kids attend."
Private schools also don't have to meet the same accountability requirements, he said.
Gambill added, "Hoosier educators, parents and other public-school advocates will hold our elected leaders accountable" so that teachers will receive the respect, competitive wages and support they deserve. "Our work continues. We will not be silenced."
Wiley responds that Indiana policy has evolved with the belief that "our job is not to keep a school system or school type open. It's to educate children … so dollars follow the child."
If a public school has the product that parents think is best for their children, then all the children will go there and therefore all money goes there, Wiley said.
When public school advocates say it will hurt their schools, "I push back a little bit. My question to them is, do you believe you are not providing a product that people want? Because if you are providing something people want, children go there. If children go there, then so does the money."
As to concerns that private schools don't have to accept all children, and may not be able to provide all the services needed by some special education students, she responded that by state and federal law they can't discriminate against special needs students.
A parent is making a choice when they can see what types of services are provided and not provided and what kind of environment there may be for their child, she said.
In special education, "Many of our private schools partner with local public school districts to provide proper special needs services for those students," Wiley said. That has been the case long before vouchers, she said.
The role of public schools
According to Lubienski, a near universal voucher program can lead to more school segregation based on economics, with wealthier families going to private schools — and receiving state support to do so — and public schools become the place where poorer students are educated as well as those requiring more expensive services, such as English language learners or special education students.
There is evidence in Indiana that a lot of private schools are excluding some students, based on religion, gender identity or other factors.
"They (private schools) don't have the same equity constraints that public schools do, where public schools have to educate everybody," he said.
Research also shows that statewide voucher programs, when scaled up, have negative impacts on student learning, he said. "When students move from public to private schools, their test scores go down."
He added, "Policy makers know this but obviously are putting their ideological preferences for parental choice above the achievement outcomes of students."