A group of about 50 protesters picketed in front of U.S. Rep. Larry Bucshon's Terre Haute district office Thursday morning to denounce his recent introduction of legislation they say could harm drug discounts and limit safety net providers.
The protesters, many from Austin, Indiana, are part of the AIDS Healthcare Foundation, a Los Angeles-based global nonprofit provider of HIV prevention services, testing and health care for HIV patients.
Their concern is House Resolution 4710, introduced by Bucshon, R-Newburgh, which would curtail nonprofit hospital participation in a federally administered drug discount program known as 340B.
"It will do great damage to the 340B drug discount program that was originally introduced under the Veterans Care Act of 1992. That drug discount program affords safety net providers like public hospitals, community health centers, the AIDS Healthcare Foundation and other AIDS service organizations with the ability to be able to reinvest back to the communities we serve," said David Poole, director of governmental affairs for AIDS Healthcare Foundation.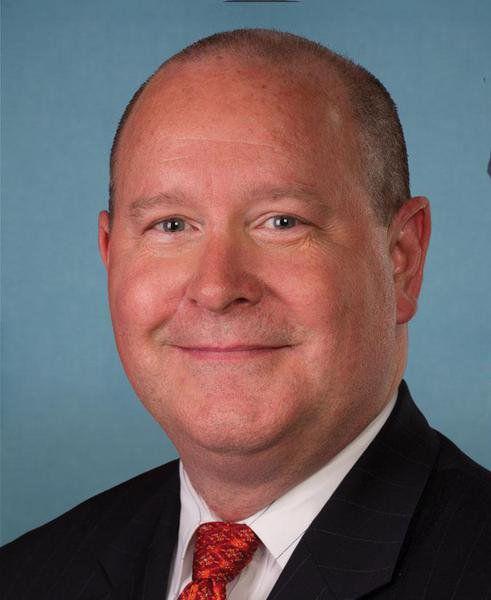 The program allows nonprofit hospitals and other safety net providers to obtain medications from pharmaceutical companies at a discounted cost, then bill back to a public or private payer at a higher rate, which brings in revenue to non-profits to reinvest in communities, Poole said.
"Our fear is, first the bill is a moratorium on any new entities. Then secondly, we are afraid this will go back on the (safety net providers) that are existing. It is a snowball effect we fear that would decrease all areas of this program, ultimately trying to eliminate this program," Poole said.
The main HIV medication is Triumek, which costs about $3,500 for a 30 day supply, said Staci Mullins, patient advocate for AIDS Healthcare Foundation.
"It is very hard to get the medication paid for so we need to ensure this program is protected," Mullins said. "It is going to hurt not only the patient, but the proper care that is given, because you can't afford for a doctor's office, child care side, a hospital, to lose that funding."
Bucshon introduced the bill on Dec. 21. It is co-sponsored by Rep. Scott Peters, D-Calf. and Reps Chris Collins, R-NY, and Joe Barton, R-Texas. The bill has been referred to the House Committee on Energy and Commerce.
In response, Bucshon, through his press secretary, stated that the legislation, known as the 340B Pause Act, "does not touch critical access hospitals, rural referral centers, sole community hospitals, or grantees – which includes Ryan White HIV/AIDS Program grantees."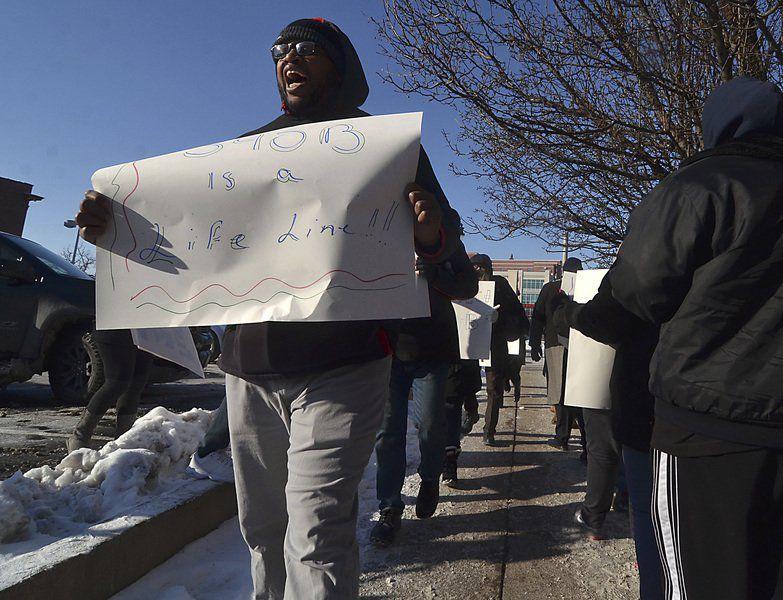 The legislation, Bucshon said, "temporarily pauses new enrollment of DSH (Disproportionate Share Hospitals) hospitals in the program, allowing hospitals currently enrolled to remain in the program, while requiring data reporting and transparency of certain participating entities to ensure the program is focused on providing benefits for the population it was designed to benefit."
However, members of AIDS Healthcare Foundation, claim the measure is pushed by the pharmaceutical industry. The group states Bucshon has received more than $27,000 in campaign contributions from Eli Lilly & Co. over the past three House elections.
"We feel that this is an attack from pharma companies. We think it is big pharmaceutical companies going after Congress, who are also big contributors to Congress people and feel they have gone after the program just to increase their profit margins," Poole said.
Bucshon did not directly respond about campaign contributions, but noted the 340B program in recent years has come under increasing scrutiny from both the Government Accountability Office and Health and Human Services Office of Inspector General.
Both agencies report that participation in the program has increased dramatically and that the Health Resources and Services Administration has inadequate regulatory authority to properly administer and oversee the program.
Reporter Howard Greninger can be reached 812-231-4204 or howard.greninger@tribstar.com. Follow on Twitter@TribStarHoward.