As Judi Ditzler meandered up and down row after row of trimmed and trained blackberries, plucking only the ripest from the bunch, mid-90 degree heat beat down on Cherrywood Farm.
But she paid no mind to the heat as she picked berries and tried not to disturb the occasional robin's nest as she reached into the vine-covered masses for berries deep inside.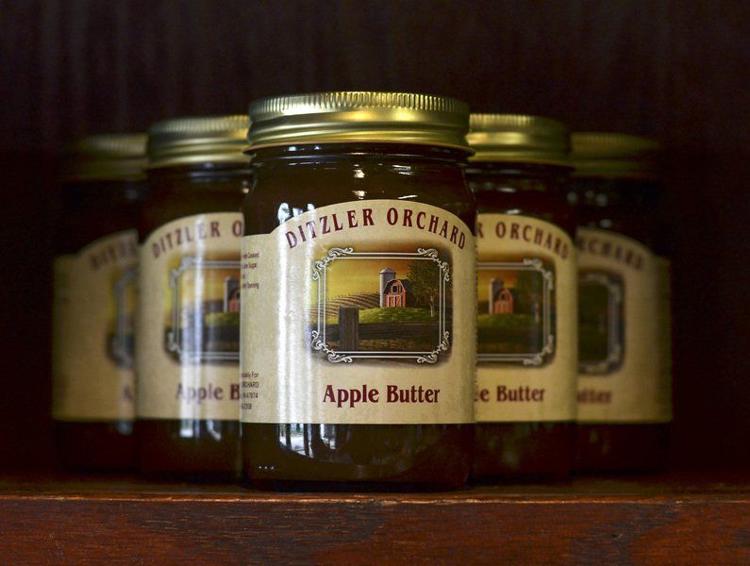 Ditzler said there's no use for grousing about heat because it's going to be there whether she wants it to be or not. So, she keeps picking, harvesting the berries before the sun bakes them on the vine.
"When it's a hundred degrees like this, with the sun shining bright, it cooks the berries on the vine," she said as she continued filling her basket. "We had shade cloth up last year, but we didn't get it up this year.
"We thought earlier in the year that it was so nice that we didn't have to do that. Wish we had it now."
Ditzler said the blackberries are by far the most labor-intensive crop on the farm, needing near-constant attention to ensure proper growth and to prevent an unruly mess.
"The good news about blackberries is they grow like weeds around here. The bad news about blackberries is they grow like weeds around here," Judi said with a laugh.
"You have this year's berries and next years berries in there. So, the next year's berry branches are growing up in there, they're spreading out. Keeping it all tied up, under control, back off the support is a lot of work."
But Ditzler is used to it all by now. Working everyday in the heat, fighting off the birds and the bugs, and somehow without a bead of sweat on her brow in the sweltering sun.
• • •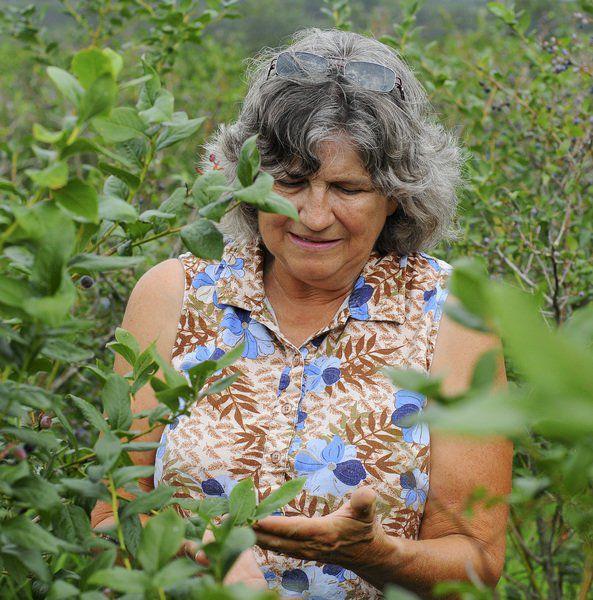 Judi and her husband Mauri Ditzler established Cherrywood in 2001 to pair with the Ditzler family orchard that sits not a mile down the road in rural Parke County.
Ditzler Orchard was founded in 1972 by Mauri's mother and father, Gale and Patricia Ditzler.
Gale Ditzler initially planted 100 trees, but soon saw the potential to supplement the family's income by expanding the operation, while teaching his children the art of producing food in the process.
Expand it he did.
In less than 20 years, he packed nearly every nook of the 12 acre orchard and ballooned the operation from 100 trees to over 2000, becoming a regional market for over 25 varieties of apples.
Judi and Mauri Ditzler had left the family homestead many years prior, moving from place to place for to accommodate Mauri's profession.
Mauri is a doctorate-holding chemist and teacher. After more than a decade of teaching, he began pursuing academic positions and appointments that eventually landed him his current position, president at Albion College in Albion, Michigan.
But it was when he was the dean at Wabash College the two decided to buy the property near the old family farm and open a you-pick fruit farm.
Judi said it wasn't part of long-developed game plan, but they decided they'd like to move home to retire, so why not open a fruit farm to supplement their income?
"It wasn't always in the plans, but when we found ourselves back in Indiana in the '90s, we started thinking along those lines," Judi said.
Just as Cherrywood was beginning to find its legs and produce its first fruit harvest, the future of the orchard was called into question. With Gale and Patricia Ditzler aging and many of the apple trees nearing the end of their life, Judi said it looked as if a difficult family decision would have to be made.
"We really thought that the orchard might not make it," Judi said. "They were closing down everywhere at the time but the family decided to try at it for a few years.
"And in that few years the orchard started to come around and trees were still producing well so we stuck with it."
Mauri's siblings, especially his brother John, ran the orchard through much of the 2000s, and in 2012 Judi and Mauri took over operation of Ditzler Orchard and now run both it and Cherrywood under the name Cherrywood Farm LLC.
The homestead now includes a farm store with offerings from both the orchard and you-pick farm. It also has scoop shop where families can sit and cool off after wandering through the orchard's innumerable rows.
• • •
Eventually Judi gathered her fill of blackberries and headed for the golf cart she uses to navigate the maze of berries, cherries, peaches and plums strewn across the 12 acres of Cherrywood Farm.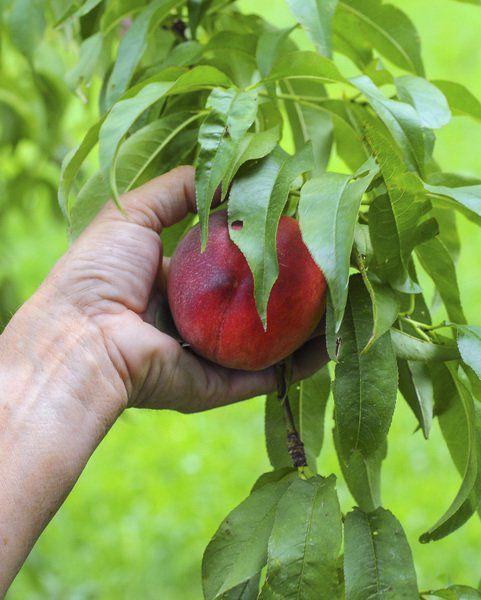 She drove past the remaining rows of blackberries and past the blueberries, where dozens of birds dove in and out of bushes, flying off with the dime-sized delicacies in their beaks.
Judi rounded the end of the blueberries and headed for the peaches, the next to be harvested, she said.
She stopped the cart and grabbed her bucket half full of blackberries and started for a tree. Judi lamented at the sight of a dozen or more peaches littering the ground with not more than a bite taken from each.
"I bet it was the raccoons again," Judi said matter-of-factly. "Raccoons have no problem, absolutely no qualms about climbing into your peach tree and taking your peaches."
Just a row or two over, a raccoon had done more significant damage, tearing a limb from a peach tree, leaving the fruit for whatever scavenger came along next.
"A raccoon was on that, I can tell you that right now," Judi said as she studied the scene as if she was solving a crime. "Unbelievable menaces they are."
But Judi tries not to sweat the small stuff.
"I tell people if you don't get your hands in the dirt a little bit every year then you don't understand what life's about," Judi said. "You've got to get your hands dirty.
"People that sit behind a computer all day love coming out here and getting down to that basic, 'This is where life comes from,' feeling."
Reporter Alex Modesitt can be reached at 812-231-4232 or at alex.modesitt@tribstar.com. Follow him on Twitter @TribStarAlex.