The Advance West Central Indiana PAC on Tuesday held its first public forum on a proposed casino for Vigo County and drew an inquisitive audience.
About two dozen people were present for the pro-casino group's first public effort, which included both a presentation and a question-and-answer session at the Operating Engineers Local 841 off South U.S. 41.
There will be a second forum tonight at 6 at The Landing at Fort Harrison, 3350 N. 4th St, Terre Haute.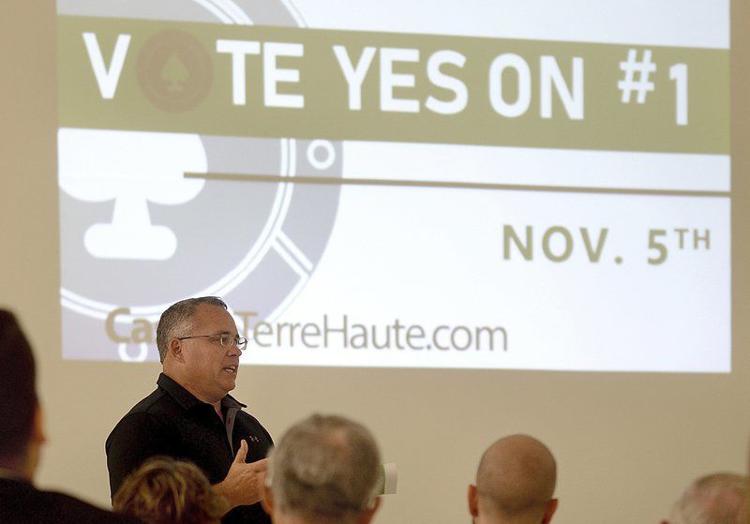 John Collett, chairman of the political action committee, kicked things off with a presentation of the basic background, including a brief history of the Terre Haute area's effort to land a casino, projected job growth and division of the tax dollars generated.
If Vigo County county voters on Nov. 5 approve of a casino here, the operator will be selected by the Indiana Gaming Commission, which has announced it will take operators' applications until Dec. 1.
Until an operator is selected, Collett explained, there will be limits on dead-certain answers to some questions, because community leaders and the operator — as yet unknown — will negotiate a local development agreement.
But the legislation that would allow a casino here, along with other communities' experiences, do allow some insight into what can be expected based on the $100 million minimum investment required by the state.
Collett said a new casino likely would generate around 150 construction jobs and as many as 400 new jobs related to the casino.
Direct tax benefits based on wagering and admission taxes would amount to around $7 million even by a very modest or conservative estimate, Collett said. Those monies would be divided by the city, county, Vigo County School Corp and West Central 2025, a regional economic development group.
Forty percent would go to the city, 30 percent to the county and 15 percent each to the school corporation and West Central 2025. And that money is before any benefits specified in the community agreement, he added.
Those numbers also don't include tax benefits generated by increased employment and increased traffic. One state source, an Indiana Legislative Services Agency fiscal impact statement released in early 2019, estimated from 800,000 to 1.1 million people annually would visit a Terre Haute casino.
Among the audience questions: What could the community reasonably expect to see of negative effects, such as gambling addiction or changes in crime.
In terms of addiction and other mental health issues, local leaders are talking to providers including Harsha Behavioral Center and Hamilton Center, Collett said. He also pointed out state resources, including a voluntary self-exclusion program.
Regarding crime, Collett said Indiana's experience has been that crime rates generally do not climb. Rather, he said, while the gross number of incidents may tick upward, they are often offset in the crime rate by gains in population.
Rachel J. Leslie, a lobbyist who worked on Terre Haute's legislative push for a casino license, said one thing that struck her about Indiana communities that lobbied against the Terre Haute effort was the intensity shown by elected officials and law enforcement determined to hold onto their casinos and the revenues they generate.
"It was eye-opening for me to see how pro the other communities were when it came to their casinos -- (and) in a bipartisan way," she said.
Collett concurred. For Terre Haute to gain a casino he said, someone was going to lose one, and some other communities with gaming revenue "would have kept them (legislators) there and talking forever" had they been able to stall the Terre Haute effort.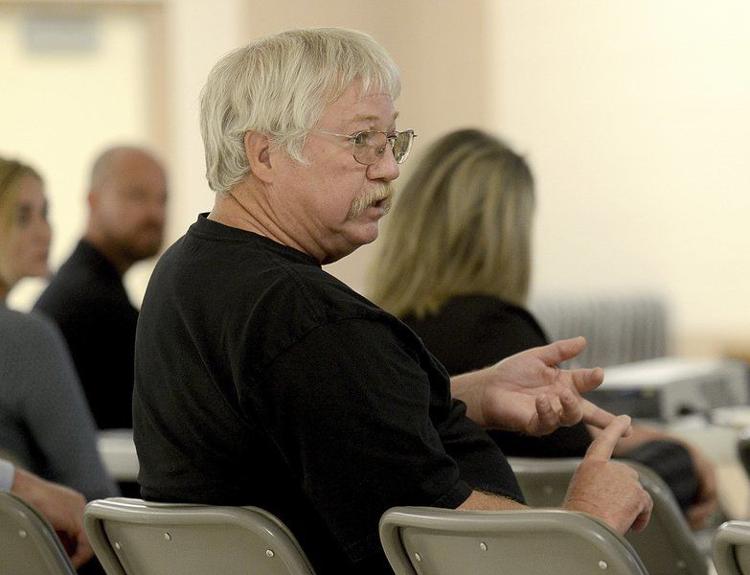 Lisa Spence-Bunnett, an at-large member of the Vigo County Council, was among those with several questions.
Spence-Bunnett said she wouldn't yet count herself as pro- or anti-casino, but added she's leaning slightly pro.
Still, she said, Vigo County needs to take a careful look at other Indiana communities' experiences, including their local development agreements with casino operators.
Should voters OK a casino, she said, those negotiating an agreement will have an obligation "to get the best job guarantees and deals we can possibly get," she said, adding she'd like to know who exactly is going to do that negotiating.
Tammy Boland, a Democratic candidate for an at-large Terre Haute City Council seat, was at the forum and said while she appreciates the information provided, she'll also keep looking for more detail on jobs and the role of the local labor community.
"Certainly, I'm concerned about Labor's role in putting people back to work," she said.
At least two casino operators have publicly expressed interested in opening a Terre Haute casino -- Spectacle Entertainment and Full House Resorts. Terre Haute businessman Greg Gibson is vice chairman of Spectacle.