Police are again asking for the public's help in the search for a 77-year-old Terre Haute woman last seen Nov. 9.
Assistant Terre Haute Police Chief Shawn Keen released new information in the disappearance of Alice Anita Oswald, who lives in the 2300 block of Second Avenue.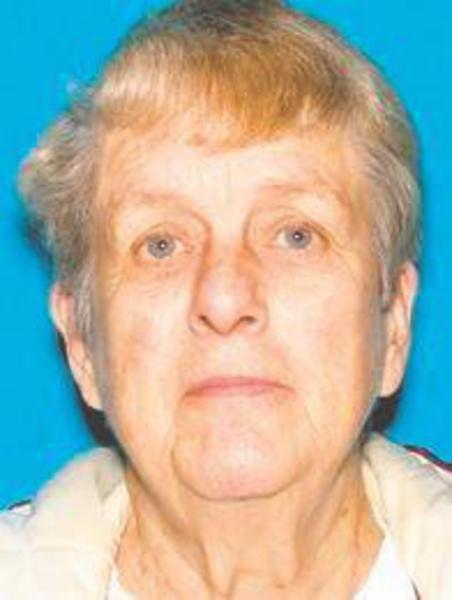 Keen said Oswald, a landlord, went to a heating and cooling business regarding work on one of her properties the afternoon of Nov. 9. 
About 4:35 p.m., she was told a repair person was en route to the property in the 1600 block of Second Avenue and would meet her there.
Police say she then left the business, intending to meet the repair man.
Through GPS tracking of the repair vehicle, police determined the repairman did arrive at the residence at 4:55 p.m. 
There's no evidence Oswald ever arrived.
Police have canvassed areas near Oswald's properties in the 1600 block of Second Avenue and her residence, Keen said in a news release. 
Detectives have also collected video from businesses and residences along the routes among all three locations.
Additionally, police and their forensics personnel have examined residences in the 2300 and 1600 blocks of Second Avenue.
While they have received some information on the case, Keen said police continue to ask for the public's help. They are also focusing that request on surrounding counties and rural areas.
Authorities believe she was driving a burgundy Honda CRV at the time of her disappearance and are asking that anyone who has seen such a vehicle in a new or unusual place to contact the Terre Haute Police Department at 812-238-1661.
Oswald is described as a white woman about 5 feet 3 inches tall who weighs about 120 pounds and has gray hair and blue eyes. The license number of her burgundy Honda CRV is UJN 699.
She was reported missing Nov. 10 by her daughter.
Shortly before 1 a. m. Nov. 13, a fire damaged Oswald's home in the 2300 block of Second Avenue, where she lived alone. Authorities have said the blaze is being investigated as arson.
Police have not said whether they believe the disappearance and fire are directly connected, although Keen has said the investigation to date does not allow them to discuss all aspects of the case, and they are concerned for Oswald's safety.