The Vigo County Sheriff's Office has amended its social media policy for employees following public scrutiny of a now-retired deputy's social media posts.
Sheriff John Plasse said the changes are direct and should leave no room for misunderstanding his office's position on posts that might be considered reckless, irresponsible or offensive.
The amended policy says when using social media sheriff's office personnel are prohibited from:
• Speech containing obscene or sexually explicit language, images or acts and statements or other forms of speech that ridicule, malign, disparage or otherwise express bias against any race, religion or protected class of individuals.
• Speech involving themselves or other sheriff's office personnel reflecting behavior that would reasonably be considered reckless, irresponsible or offensive.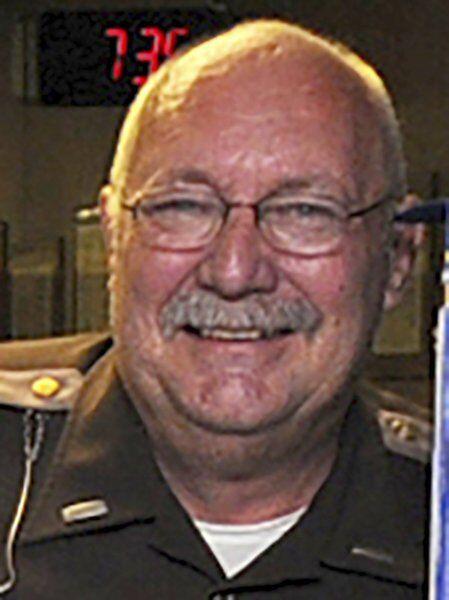 Anyone who violates the policy, "are subject to discipline up to and including termination."
Plasse said the attorney for the Vigo County Sheriff's Office, Craig McKee, has reviewed the policy.
The sheriff's office has also added language to its application that notes its prohibition on oral, written or electronic communication disparaging anyone because of age, race, religion or any protected class and that violating the policy may be grounds for discipline or firing.
A review of the policy was conducted after dozens of social media posts by then-Lt. Mike Anderson were called into question. Anderson, who also worked as a school protection officer, was fired by the Vigo County School Corp., which noted the racial and otherwise questionable tone of those posts.
Among other things, Anderson's posts celebrated the Confederate battle flag, including one Facebook post in which he posted a photo of Civil War re-enactors containing overlay text of "It's not just about history ... the South was right!"
Anderson's own header on that post said, "total agree."
Other posts showed images of Black men doing manual farm labor while overseen by white foremen or guards and carried the header, "the old days … check it out."
Anderson, a four-decade veteran of the department, soon afterward retired from the sheriff's office amid calls for his firing and as the racial unrest roiled across the country in the wake of George Floyd's death in Minneapolis. 
At the time, Plasse said he understood how Anderson's posts upset some people and he did not condone them, but the posts did not violate existing sheriff's office policies. The sheriff also said he had to guard against infringing anyone's First Amendment right to free speech, including that of his employees.