As a machine fills aluminum cups with pet food, Oliver Schmitten walks along a grated floor designed to prevent slips.
"We make sure we have always the same [amount of] filling inside" each food cup, he said, watching the production at saturn petcare Inc.'s facility, located in the Vigo County Industrial Park II south of Terre Haute.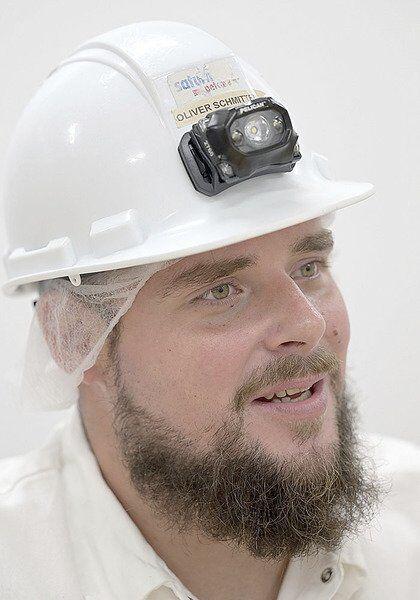 The company is a subsidiary of the Heristo Group, headquartered in Bremen, Germany. The facility in Bremen is the largest private-label, wet pet food maker in Europe. Private label means the company packages pet food under the label of store own brands.
The Vigo County plant is the Heristo Group's first U.S. facility and started production in April 2021.
The facility is already ahead of its projected job creation with 205 employees this year. The company originally had expected to have 200 workers by 2024.
Future investments of up to $50 million are planned to expand the saturn petcare facility, which would add 50 more jobs. The target is to have equipment installed and into production by 2024.
"We are investigating doubling our capacity, with new equipment to be installed by 2024," said Andy Volkl, chief operations officer at the Vigo County facility. "The [new] equipment alone would be roughly $30 million. Additionally, we are investigating an on-site warehouse," Volkl said.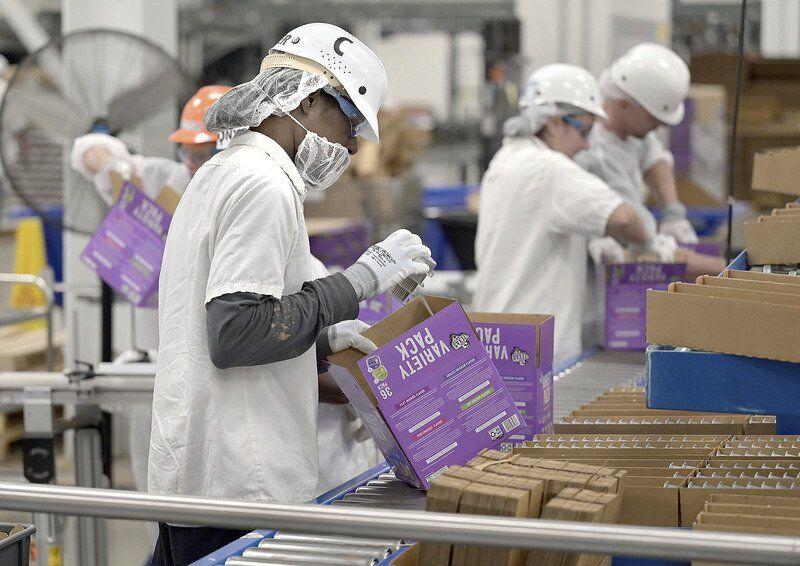 "The pet food industry is vibrant. It is growing," Volkl said.
The global pet food market size was valued at $110.53 billion in 2021, according to Fortune Business Insights. The market is anticipated to rise from $115.50 billion this year to $163.70 billion by 2029.
"I think as a company, we are happy" with the set up and location in Vigo County, Volkl said. "We are excited for future growth and are very thankful for the community. People here work together and care about each other, versus whose title is what, so there is team work."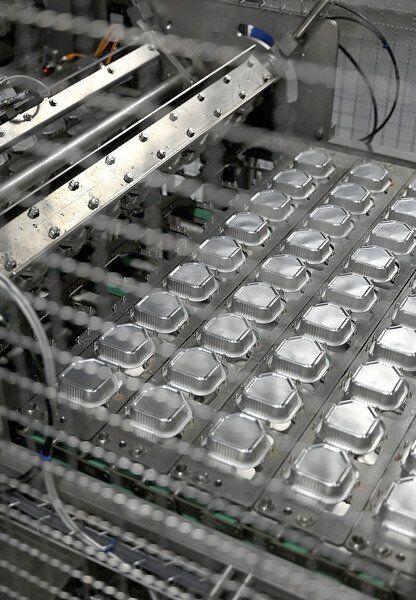 Schmitten is a continuous improvement leader and trainer, who came to Terre Haute from Germany initially to bring his experience for two years.
"I look over processes and how we can improve," Schmitten said. "I like it here and I have decided to stay here in the United States because of the work environment here. You work with people who are like family members," Schmitten said. "It is fantastic to see how we can be involved."
The facility's process starts with delivery of frozen meats ranging from beef lungs to chicken livers, spleen and breasts, to turkey liver and breast, to salmon and lamb. The meat is then ground up, warmed and mixed with ingredients — called the sauce or gravy — and the placed into aluminum cups.
The cups are then cooked and sterilized in large pressure cooker-type ovens that use steam to cook the meat. The cups are then packed in cartons.
The packages are then placed into "incubation," a warmer room used to ensure all package seals work properly and do not leak. The cups are later sorted by flavor variety before they are shipped to the customer.
"We do checks on the raw material and we check the batches once all the ingredients have been mixed together," said Katie Boyce, a quality associate. "We have certain specifications that have to be met. We also test the seals on the cups once they have been filled."
Also, Boyce helps to monitor critical control points throughout the plant to ensure product quality.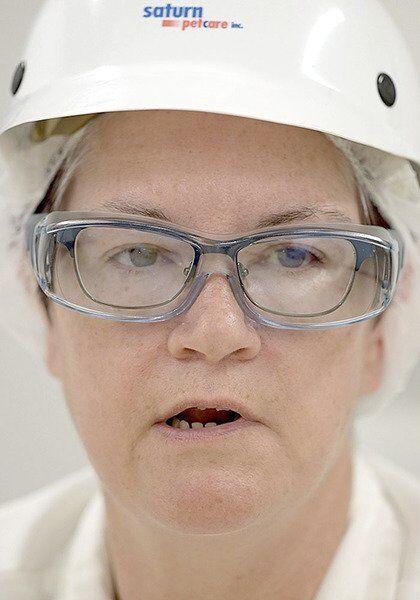 "If something is not working properly, the food can't be sold," she said.
Packaging labels and date codes are also checked "to make sure everything is good before we let it go," Boyce said.
Boyce, whose father is Keith Ruble, former superintendent of the Vigo County Parks and Recreation Department, decided to join Saturn Petcare after returning to Terre Haute. She initially worked at another company, "but I have an animal science background (attending Purdue University) so when this opportunity opened, I wanted to come here. This was interesting to me," she said of the position.
Deb Chandler, works as a warehouse associate.
As delivery trucks arrive, warehouse associates unload everything from labels, shipping boxes to containers of frozen meat, which are stored in a large freezer section, she said.
"We also load outgoing trucks that are going to customers," Chandler said. Warehousing also maintains a large storage space lined with several rows, each having four levels of pallets of pet food that are ready for shipment.
"I spend 27 years at a retail warehouse distribution. I moved to Terre Haute and thought (saturn petcare) was something new and different. I thought it would be interesting to get in on a company that was new to the area," Chandler said.
The company also attracted Volkl, who previously worked at another Vigo County company.
"After 20 years in automotive, I decided maybe I wanted to do something different," Volkl said of assuming the chief operations officer role at saturn petcare Inc. in December, 2021.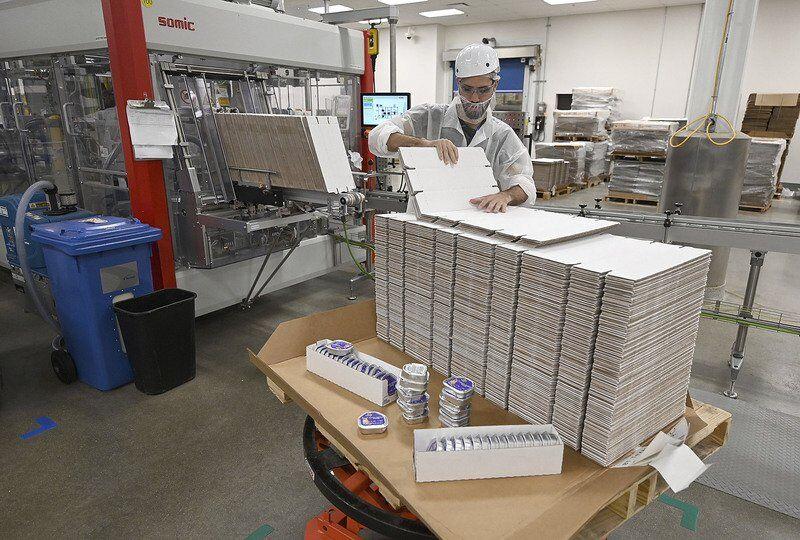 And Volkl has adapted well into his new role.
The quick growth saturn petcare has experienced has sparked the need for an expansion to be able to serve additional customers, Volkl said. The company is unique in that it can produce an individual product, creating a blend of wet pet food for each client.
"It is exciting," Volkl said of the Vigo County facility's growth.
For more information, visit saturnpetcare.us.
Reporter Howard Greninger can be reached 812-231-4204 or howard.greninger@tribstar.com. Follow on Twitter@TribStarHoward.