After he lost his sight due to a detached retina, Kelley Long did nothing but sit in his house for two years.
"I sat in my home for two years and never moved," Long said as he shared his experience during the Connecting Caring Generations panel discussion on Wednesday in the Meadows Banquet Center.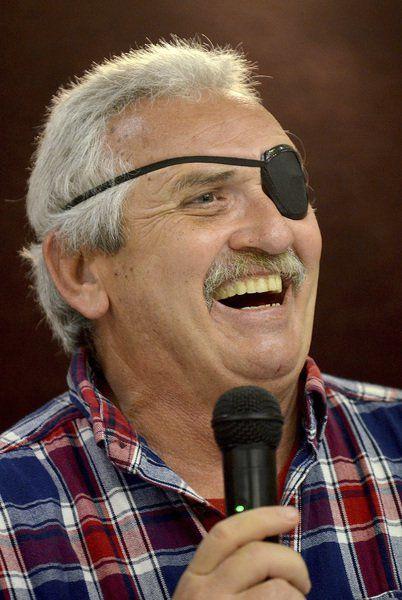 The event, sponsored by the WILL Center and Area 7 Agency on Aging, gave those who are living with low vision or no vision the chance to share their experiences with the health care professionals who were in attendance.
After a friend saw how depression, loneliness and empty feelings were affecting Long after his loss of vision, the friend suggested that Long seek help.
So Long did just that and reached out to the Wabash Independent Living and Learning Center, or WILL Center.
That's how he met Judy Sweeney, an orientation and mobility instructor.
"She came to my house and told me, 'Your eyes have died but you haven't, and I'm going to get you out of the house,'" said Long as he recounted his first meeting with Sweeney.
After Long proved to Sweeney he still had his sense of direction, Sweeney knew she could get him out of the house and help him regain independence and beat back depression.
It worked.
Now Long enjoys long walks three times a day near his home.
Fellow panel member Doug Drake lost his sight after an accident at work on March 30, 2011.
"I had a fall at work and literally broke every bone in my face," Drake said during the panel discussion. "I lost the use of my left eye. I lost hearing in my right ear."
Like Long, Drake for years had to fight the emotional weight of his vision loss.
"I was ashamed for six years, I didn't drive, I didn't do anything," said Drake.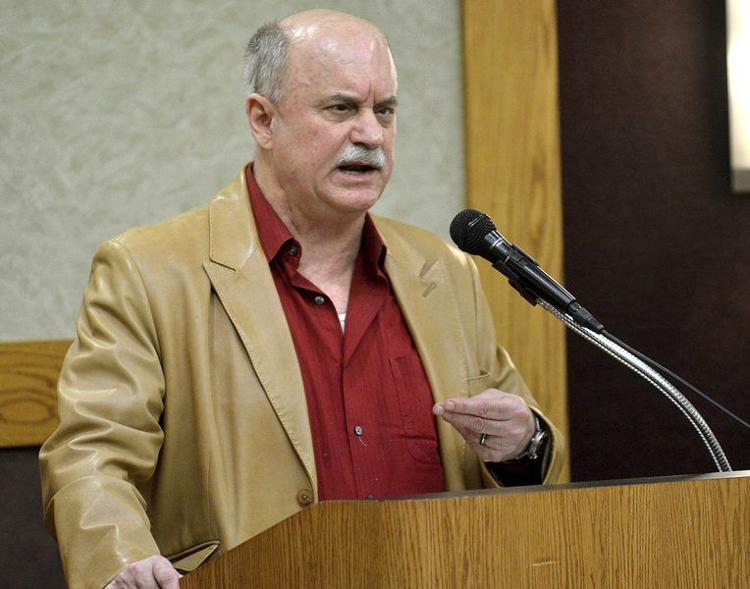 "I had an operation two and a half years ago that restored enough sight that I'm able to drive again. You just keep going on."
Keynote speaker Jon Sharpe talked about the impact of vision loss on one's mental health.
"Do not underestimate your support and the places you have in our hearts," Sharpe said to the health care providers in the room. Sharpe lost his sight at the age of 16.
Now, a clinical social worker in Fort Wayne, Sharpe described the stages a person experiences when he or she losses his or her sight.
Sharpe said the initial trauma is often followed by mourning, withdrawal and depression.
Stages of reassessment/reaffirmation and mobilization are, hopefully, the final positive stages a person experiences as her or she learns to accept loss of vision as another chapter in life.
"Loss of independence is rough," said Sharpe. "There are things we can't do, but we still have our dignity."
A common theme with each panel member was learning to ask for help. Swallowing one's pride and accepting one's vision loss are steps toward enjoying life independently again.
"Even us blind people know about Mount Rushmore," said Sharpe. "All of us have our own personal Mount Rushmores. We have those people -- and I have far more than four -- those people in our lives who contributed to us being where we are right now."
Contact Joe Garza at 812-231-4206 or at joe.garza@tribstar.com. Follow on Twitter @TribStarJoe.