Two candidates in the May 5 Democratic primary in Vigo County have had their filings challenged.
Pat Goodwin, a candidate for the District 2 seat on the Vigo County Board of Commissioners, has been challenged by Terre Haute resident Hobert Roberts, who claims Goodwin is not a Democrat.
Steve Ellis, a candidate for the District 3 seat on the Vigo County Board of Commissioners, has been challenged by Terre Haute resident Max D. Hasler. He is challenging Ellis's "use of business name "Top Gun(s)" as a nickname on the ballot.
The Goodwin challenge
Roberts filed a 15-page challenge on Friday, including exhibits of letters, social media posts and campaign advertising, saying Goodwin ran as an independent candidate in November's Terre Haute mayoral election and collected more than 350 signatures to be placed on the ballot as an independent.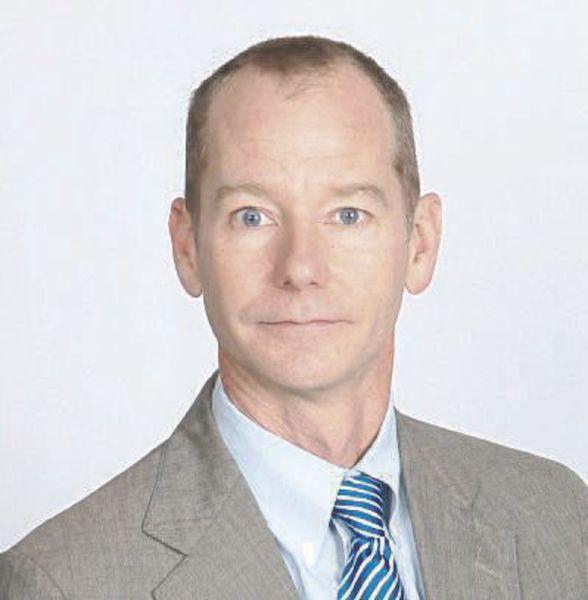 He argues Goodwin had repeatedly dismissed party affiliation and touted his status as independent. Roberts included an exhibit showing a social media response in which Goodwin states, "I haven't become a Democrat. I'm just running in their primary."
Goodwin also replied on a Tribune-Star Facebook thread and offered a "correction" to a headline saying he had filed as a Democrat in the May primaries: "I filed to run IN the democratic primary, not AS a democrat."
Contacted Friday, Goodwin said state election law, included in a candidate's filing paperwork, states that "either you have a letter from the party chair that says you can run in the primary or you must have voted in the last primary and pulled the ballot of that party. It doesn't require you to ask the party chair unless you have pulled the other party's ticket in the last primary," Goodwin said.
"I had voted in the Democratic primary last year, so I was eligible," Goodwin said. 
Roberts said Friday he did not approach the Democrat party chair on the issue, saying a candidate challenge is to be considered by the county election board.
"This guy has run in the mayor's race on the independent ticket. The whole time he was running, he was downing the Democrat party," Roberts said of Goodwin. "That is what is wrong today and why people don't vote. They want people to vote but when someone plays a game on which party you want to be, people get tired of that," Roberts said.
Goodwin said Roberts was "a strong supporter of my Democratic opponent" in the mayoral election (former City Councilman Karrum Nasser)  "and a very outspoken critic of me, and that is well documented on social media. A lot of frankly nasty posts about me. This is politics, unfortunately, and he mistakes my position multiple times."
"I think his argument is I must not be a real Democrat, but that is not what the law says about running in a Democratic primary," Goodwin said. "I chose last year to run as an independent. The bottom line is I want to represent the people of Vigo County and I don't like labels." 
Goodwin said this year is a presidential election year "and local politics take a back seat to national politics. We know from four years ago we can expect 16,000 people and maybe more this time that will pull a straight-party ticket for one of the two major parties. That gives an automatic vote to either the Democrat or Republican. There is no opportunity for a voter to pull an independent straight-party ticket," Goodwin said.
"If I were to run as an independent, I am staring 8,000 votes behind," Goodwin said.
Roberts responded, saying he thinks "it is bogus that (Goodwin) wants to do this kind of stuff. I am a Democrat and my whole family is. I have nothing against Mr. Goodwin, but the problem is he don't know which way he wants to go.
"When he ran for mayor, he had a year when some in the Democrat party tried to talk this man into running on the Democrat ticket. He said no, as he wanted nothing to do with the Democrat ticket, but now he wants to run as a Democrat for county commissioner. It just blows my mind," Roberts said.
The Ellis challenge
In a one-page challenge filed Feb. 11 regarding Steve Ellis' use of the name of his business, Top Guns, as a nickname, Max Hasler states that he does "not believe (Steve Ellis) is generally known as such."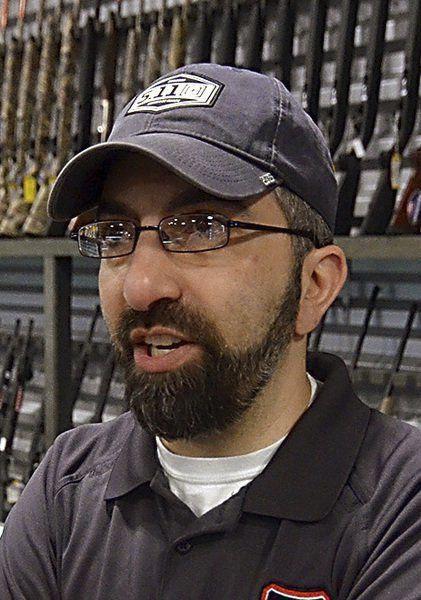 Ellis owns Top Guns, the large gun store and indoor shooting range off U.S. 41 and Seventh Street in Terre Haute.
Ellis said he would be "happy to go before the Election Board and go through a review. I don't believe I have violated any law. I have seen (social media) posts where some people say it is an advertising ploy. Heck, if anything, it hurts me by having it on the primary election," he said.
"I am not doing it as an advertising ploy, I am doing it because I think it helps me once I make it to the general election and that (nickname) is how people know me," Ellis said.
The Vigo County Election Board has until Feb. 27 to determine any challenged candidate's eligibility to be on the primary ballot. No meeting on the challenges had yet been scheduled as of Friday.
Reporter Howard Greninger can be reached 812-231-4204 or howard.greninger@tribstar.com. Follow on Twitter@TribStarHoward.