Moms and dads lined the course, aunts, uncles, grandmothers and grandfathers jumped and screamed too, but for many at Saturday's NCAA Division I Cross Country Championship in Terre Haute, the rain-soaked affair was an opportunity to reconnect with the sport they've dedicated so much to.
With steady rain and temperatures hovering just above freezing much of the day, one of Terre Haute's most prolific distance runners and two-time cross country All-American, John Mascari, said he knows what it feels like to line up in the box in less-than ideal conditions and has no doubt the runners were raring to go.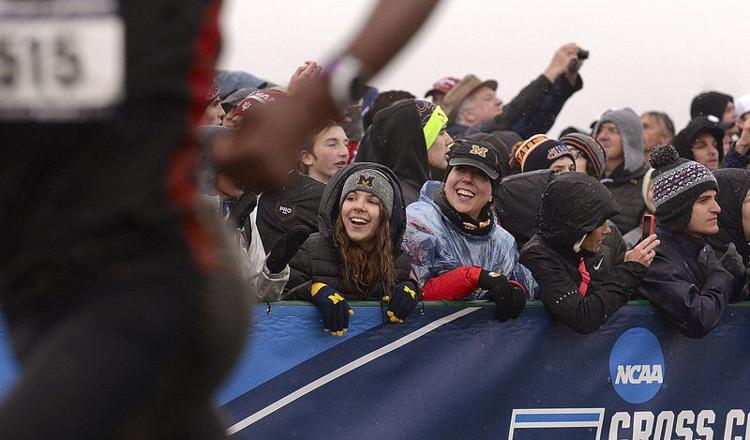 "It's nerve wracking," Mascari said of waiting for the race to start. "The anticipation has been building in these runners for days, and with it being cold and rainy, they just want to race."
Having run the course dozens of times between his time at Chauncey Rose Middle School, Terre Haute North Vigo High School and Indiana State University, Mascari said it's fun to see the championship races back at Lavern Gibson Championship Cross Country Course.
Especially so, he said, because taking in the races Saturday was more for him about reconnecting with some of the life-long friends he made in the sport.
"This race will always be special for me, but more importantly it's an opportunity for ISU distance alums come back together and experience the championships just how they were five years ago when we were running," Mascari said.
And those fellow runners, more than a mantle packed with medals and trophies, is the greatest gift the sport gave him, he said.
"I enjoyed competing for ISU, I did, but what I got most out of it are life-long friendships," Mascari said. "And seeing a community appreciate the sport and come out on a day like today to watch 30-plus teams compete for a national championship is pretty neat."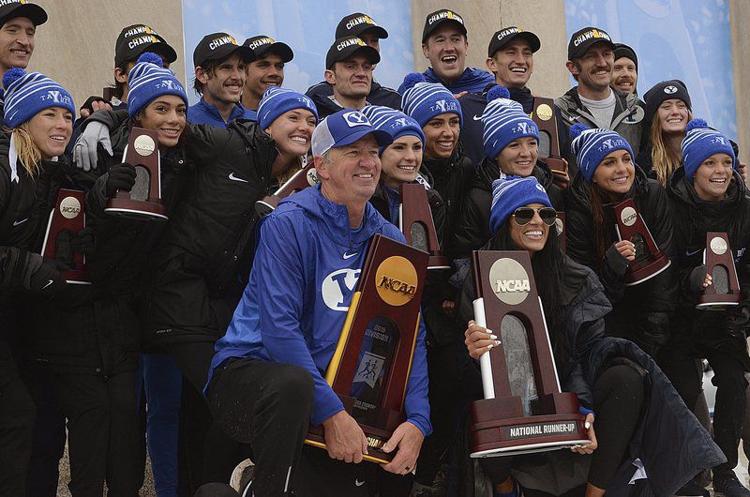 Bruce Ritter, an Illinois Track and Cross Country Coaches Association Hall of Fame member, said he attends the national championship races every year as much for the community around the sport as the races.
And while some of that community may have opted to stay dry and warm elsewhere this year, Ritter paid no mind to the weather, saying, "It's cross country. I've seen a lot worse."
With no particular team to cheer for, Ritter said he follows the athletes he's coached or coached against in Illinois and likes to see how team from different parts of the country race against each other.
"That's one of the things I like to watch for, how do teams from California run against teams from New England, and them against everyone else," Ritter said. "And, because I've been a coach for so long, it's always fun to watch the athlete's progress from year to year."
The University of Arkansas and Brigham Young University captured team titles in the women's and men's races, respectively. Weini Kelati won the women's 6000-meter race and Edwin Kurgat won the men's 10,000-meter race.
Reporter Alex Modesitt can be reached at 812-231-4232 or at alex.modesitt@tribstar.com. Follow him on Twitter @TribStarAlex.