This year likely will mark the biggest year yet for tourism, largely through sporting events, in Terre Haute and Vigo County.
The Terre Haute Convention & Visitors Bureau this year will have hosted six state championships, three regional championships and two national championships.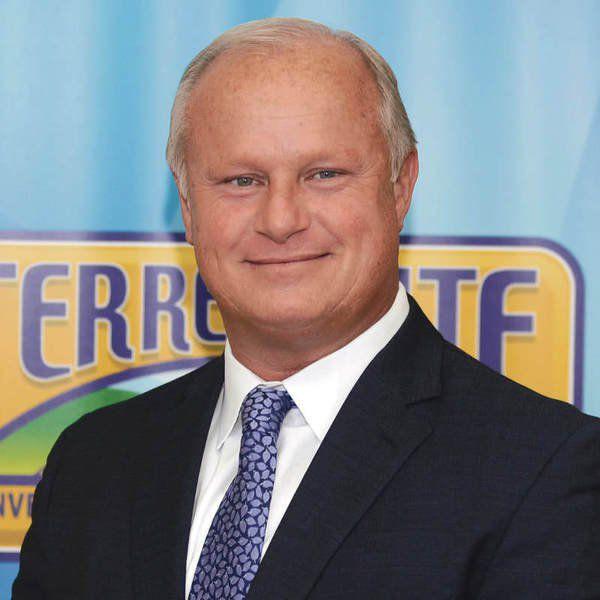 Those events translate into people coming to Vigo County, who then stay in hotels, eat at restaurants and purchase gasoline for vehicles or buy retail items. One way to track that is through collections of the county's innkeepers tax.
"In October, we are at $2,023,972.02 [in innkeeper tax collections]. So to break the $2 million mark for the second time in history — but to do it in October, with essentially two of our biggest months yet to report — it will be a great year," David Patterson, executive director of the Terre Haute Convention & Visitors Bureau said Tuesday at a board of director's meeting.
"We have done this without a facility" such as a convention center, Patterson said after the meeting. "God bless the colleges. The fact that they have allowed us to use their facilities for events, as well as the school corporation, we would have never had this financial growth."
"Tourism is over a $30 million industry in Terre Haute," Patterson said. "There are 3,400 people working in tourism. The convention center and a proposed new casino "will also help and will add 400 more people" working in the tourism industry.
"That will probably make this turn into a $40 million plus industry in this community," Patterson said. "That is huge."
Patterson said there have been 11 hotels built in Terre Haute or Vigo County since 1995. Two more hotels are projected to be built in support of a new casino and another hotel will support a new convention center, Patterson said.
Additional tax income
The Convention & Visitors Bureau this month received an additional $12,726.
The collection is from a new tax law effective July 1 that impacted "market facilitators" such as Airbnb or any person engaged in the business of renting or furnishing rooms, lodging or accommodations. If a market facilitator is located in a county with an innkeepers tax, such as Vigo County, the law requires them to submit a monthly return to the Indiana Department of Revenue for payment of the local innkeepers tax.
"We believe that is a two to three month total," Patterson said. "For that to be a multi-month figure, that is good for us. It could average $40,000 to $50,000 a year, so good for us."
The state collects the tax and the state auditor then distributes that money back to the county treasurer as it involves private tax returns. The county then distributes that to the Terre Haute Convention and Visitors Bureau. The first payment this year, under the new law, to the state was due Aug. 20.
Sports drives visits
Sporting events in 2019 ranges from youth to high school sports and collegiate events. Those events include midget dirt tract championship, soccer, softball, swimming, bowling, Special Olympics as well as track and field with the Missouri Valley Conference championships and Heartland Collegiate Athletic Conference as well as cross country events such as Nike and National Collegiate Athletic Association Division I cross country championships.
Nike cross country this weekend will attract 4,000 high school runners from Indiana, Ohio, Illinois, Missouri and Michigan plus spectators. Approximately 700 runners but 6,000 attendees are slated for the Division I championship the following weekend.
"For this weekend and next weekend, you will probably not be able to eat in a restaurant," Patterson said.
Next year, the county will host a Division I regional championship, a Nike race and a Division III cross country event, within six days. "We will have close to 20,000 people here during that span," Patterson said.
Reporter Howard Greninger can be reached 812-231-4204 or howard.greninger@tribstar.com. Follow on Twitter@TribStarHoward.