The Indiana Gaming Commission on Tuesday delayed action on a license renewal pending further financial information for Terre Haute's planned new casino to be owned by Lucy Luck Gaming.
Jason Dudrich, a member of the Indiana Gaming Commission and a former state budget director, said he did not feel comfortable voting on license approval until all the financial information was submitted.
"I don't feel comfortable voting one before the other," Dudrich said. "I move that we table the financing request until the commission can take up both the licensing renewal and the financing package" together, Dudrich said.
The commission unanimously approved that motion. The Gaming Commission will meet again June 24.
Prior to that action, Sara Gonso Tait, executive director of the commission, said Lucy Luck was notified last week that renewal would not be added to the agenda for the Tuesday meeting.
"In addition, they were further advised that the Majestic Star (license) renewal would proceed under an interim renewal process, too. The interim renewals will remain in place until the commission is in a position to make a determination about an annual renewal for both licenses," Tait said.
Spectacle Entertainment purchased the Majestic Star license to build a new, bigger land-based casino in Gary.
Terre Haute businessman Greg Gibson is chairman of Lucy Luck Gaming LLC. He also is vice president of Spectacle Entertainment, although Lucy Luck is now an entirely separate entity.
Dudrich asked for more information on the use of payment-in-kind securities as part of an overall financing package for a Lucy Luck-owned Terre Haute casino.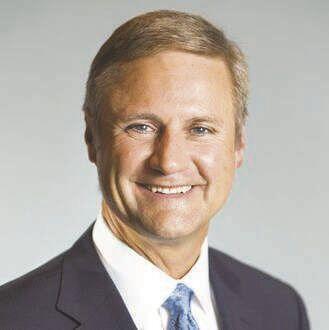 Payment-in-kind (PIK) securities are a type of mezzanine financing, having characteristics indicative of debt and equities, according to investopedia.com. They tend to pay a relatively high rate of interest but are considered risky.
Investors who can afford to take above-average risks, such as private equity investors and hedge fund managers, are most likely to invest in payment-in-kind securities.
Payment-in-kind notes give the issuer a chance to delay making dividend payments in cash and in return for the delay, the issuing company typically agrees to offer a higher rate of return on the note, according to investopedia.com
Gibson said "the PIK notes will act as equity. We did use that structure in Gary, so there were PIK notes involved in that financing as well."
The grand opening of the Hard Rock Casino in Northwest Indiana's in Gary was staged earlier this month. Like Lucy Luck, that casino has a management agreement with Hard Rock International Inc.
Gibson told the commission that PIK notes "will be behind the bank notes, obviously, and we hope the casino will do well enough that after our cash recapture with the banking group, we will be able to start paying down those PIK notes fairly soon. At the very least, they would be paid off once the banks financing is closed."
Dudrich noted that the "bank notes are not paying off the PIKs, the PIKs are part of the bank notes, so it is all one big financing package. But, as you said, the idea is as the cash flow is coming from the (casino) operation and, assuming certain projections are hit, those PIKs would be paid off in a period of time ... at an interest rate of 15 percent.
"So your thought is the operations and the cash generated by the Terre Haute casino will not only cover the bank notes, but also cover the PIKs as well," Dudrich said.
"Absolutely," Gibson said. "And there is no requirement to begin paying off the PIK notes, and that would be subject to bank approval. That is our plan."
J. Murray Clark, an attorney with Faegre Drinker Biddle & Reath, who serves as the attorney for Lucy Luck Gaming told the commission that "financing before you represents an extraordinary achievement by Mr. Gibson and Lucy Luck. 
"Mr. Gibson sought financing, last year, near the beginning of the pandemic, when the banking community was anxious, to say the least, about financing gaming facilities and operations," said Clark, who is a former state senator.
"Yet Mr. Gibson was able to negotiate a financing commitment for the Terre Haute casino with a consortium of five Indiana participating banks led by Old National (bank). We are grateful for the commitment and confidence shown by these five banks. That financing commitment, however, expires June 30," Clark said.
"We understand that the renewal of this permit has been postponed," Clark said. "We were hopeful the commission could address the financing so that we could use the time between this hearing and the next hearing to effectuate and negotiate the final completion of the loan documents that we need to have in order to close this financing."
The commission is requiring that Lucky Luck Gaming must close on its financial package before Dec. 31. 
"The commission is pleased to hear of the recent progress Lucy Luck has made toward having adequate resources in place to operate a successful casino," Tait said. "We know they have been very busy over the last month. However, it feels as though we are starting our initial review a year after the issuance of the license.
"Licensee dictate timelines based on submission of information. Staff continues to prioritize and dedicate significant resources toward ensuring this project moves forward for the benefit of the local community," Tait said. "We also advised Lucky Luck months ago that ground breaking was at the company's discretion and did not require IGC approval.
"So information has continued to be submitted by Lucy Luck that is key to the requirements for (license) renewal, a portion of which requires additional discussion with staff to ensure the company is in substantial compliance. In addition, Level 1 license applications have not been received from several persons who hold direct or indirect interests in Lucy Luck," Tait said.
"That deadline has been extended to June 21, at their request," Tait said. "Several such persons have indicated that redemption transactions are under discussion and at least one has indicated that the terms for redemption transaction have been reached."
Jon Lucas, chief operating officer for Hard Rock International Inc., told the Gaming Commission that Hard Rock and Lucky Luck reached a management agreement on May 14. That, Lucas said, is a significant step.
"That will allow Hard Rock to develop and manage this facility for the foreseeable future," Lucas said. "We anticipate a groundbreaking ceremony either the last week of June or the first week of July pending all approvals from the (gaming) commission. We would anticipate an opening in late summer, early fall of 2022."
Lucas said the casino is a $170 million project (which includes financing) with approximately 350 construction jobs and will employ over 600 workers; it will be called the Rocksino by Hard Rock. The casino will have 850 slots, 35 table games and a 250-seat multipurpose room "which will provide an entertainment as well as meeting space," Lucas said. 
"On the food and beverage side, we will have a small steakhouse with a bar. We will have our signature Hard Rock Cafe and center bar tied together with our sports book," Lucas said. "We will also have a food hall with a variety of food offerings including our Constant Grind (coffee shop). We are very excited about this project and can't wait to get started."
Reporter Howard Greninger can be reached 812-231-4204 or howard.greninger@tribstar.com. Follow on Twitter@TribStarHoward.