A new Indiana law is making some changes with the goal of increasing transparency in teacher contract negotiations, according to the legislation's author.
But one teachers' union representative describes the legislation as "yet another over-reaching, anti-public school, union-busting bill that has been passed by the Indiana Republican super majority."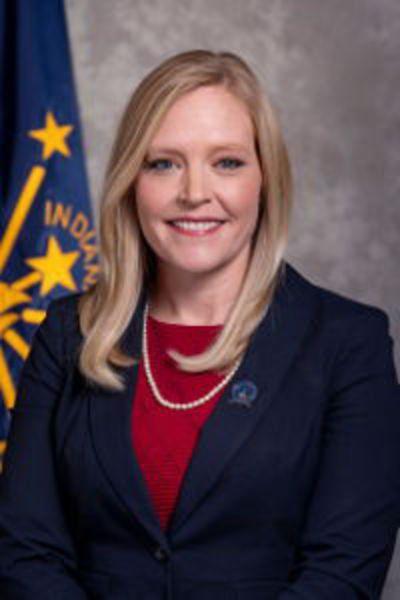 In the 2019 session, Senate Enrolled Act 390 amended the collective bargaining process to require the following:
• The parties [school district and union] conduct a public hearing and take public testimony before starting private, formal negotiations.
• The school employer [school board] conduct a public meeting at least 72 hours prior to its ratification meeting to discuss the terms of the tentative collective bargaining agreement.
• Notice of the meeting and the tentative collective bargaining agreement must be posted on the district's website at least 72 hours before the public meeting.
• Public comment must be allowed at the school board ratification meeting.
The timeline for formal collective bargaining remains the same, from Sept. 15 through Nov. 15.
State Sen. Erin Houchin, R-Salem, author of the bill, said the intent is increased transparency. The provision was amended into SEA 390, which also deals with civil penalties for certain unfair labor practices.
The language originated from a bill authored by State Rep. Chuck Goodrich, R-Noblesville, she said.
"When I spoke with Rep. Goodrich, it was about wanting to add transparency to the process. I supported that," she said.
Legislators hear a lot about teacher pay and the General Assembly's role in that, Houchin said. She described one school corporation in her district where increased state funding a few years ago benefited a superintendent and administrators more than teachers.
"I'm very sensitive to how funds are spent locally. I do believe it's a local decision," she said.
Decisions about raises are made by the school board with the local bargaining unit, she said. In passing the new legislation, the idea was if the public wants to weigh in and comment on how funds should be distributed, "We ought to have a process for that before bargaining begins," she said.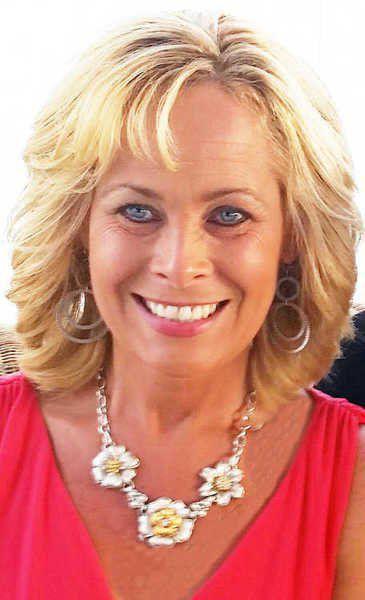 The idea is to add transparency "not only for the general public to weigh in, but also for teachers not in the union to weigh in, or teachers in the union who might not be part of those conversations," she said.
But the Indiana State Teachers Association disagrees with the stated reasons for the new legislation.
"Legislators pushed for SEA 390 under the false narrative that schools weren't spending state funds responsibly in order to properly pay its teachers — incorrectly claiming that there needed to be more transparency in how local schools and teachers negotiated pay," said Keith Gambill, ISTA president. "In reality, a majority of the blame for low teacher pay goes back to the state and the lagging funds the Legislature has provided for public schools."
School administrators and teacher unions are using the public meetings as an opportunity to demonstrate to their communities how unfair or low funding from the state has prevented their local teachers from being appropriately paid, he said.
"Rather than placing blame on already cash-strapped schools, the Legislature and governor need to focus on providing schools with a new, sustainable revenue stream, while maintaining local control and collective bargaining," Gambill said. "Only then, can we truly begin to address the problem of our state's teacher shortage and lowest-in-the-nation salary growth."
Kim Fidler, ISTA Uniserv director who works with the Vigo County Teachers Association and other local school unions, has participated in some of the required public hearings.
There have been very few people attending, she said. Most people are not familiar with the bargaining process and are not aware of what questions to ask.
The association and superintendents, along with the school boards, make an attempt to explain the process to the public. "There is a great deal of collaboration between the association and the school administration during bargaining," Fidler said.
Since 2012, public school teachers and administrators have been subjected to limitations on bargaining timelines, permissible subjects of bargaining and prohibited subjects of bargaining, she said.
Now, the only issues that can be bargained are salary and benefits.
"This is yet another over-reaching, anti-public school, union-busting bill that has been passed by the Indiana Republican super majority. They would be better served to focus on school safety, substance abuse, school funding, teacher recruitment and retention, teacher pay, the lack of affordable and reliable rural broadband internet access, and other issues that directly impact our students," Fidler said. "To date, they have failed miserably in addressing and passing laws that fix any of these issues that impact our public school students and teachers daily."
Lisa Tanselle, attorney with the Indiana School Boards Association, said of the legislation, "We understood from the testimony offered when the bill was introduced that the purpose of the hearing was to give non-union teachers, in particular, an opportunity to be heard. So given that the collective bargaining agreement affects all teachers, it is important to give everyone that opportunity to be heard."
Asked for comment on the legislation, State Rep. Tonya Pfaff, D-Terre Haute, referred to her vote against SEA 390 and had no further comment on the legislation.
State Sen. Jon Ford, R-Terre Haute, also voted against SEA 390. "For me, while I believe there should be some public discussion about collective bargaining agreements, I thought the bill at the end became too cumbersome" for school districts.
"We do a pretty good job of adding more layers [of mandates and requirements] to public education," he said. "I thought this was one we didn't need to do."
Goodrich was unavailable for comment Friday, according to staff member.
Sue Loughlin can be reached at 812-231-4235 or at sue.loughlin@tribstar.com Follow Sue on Twitter @TribStarSue.