Hotel Indy, a $35 million, 90-room boutique hotel slated to open in mid October in downtown Indianapolis, will have its restaurant named in honor of Terre Haute native and philanthropist Anton "Tony" Hulman Jr. and the Hulman family.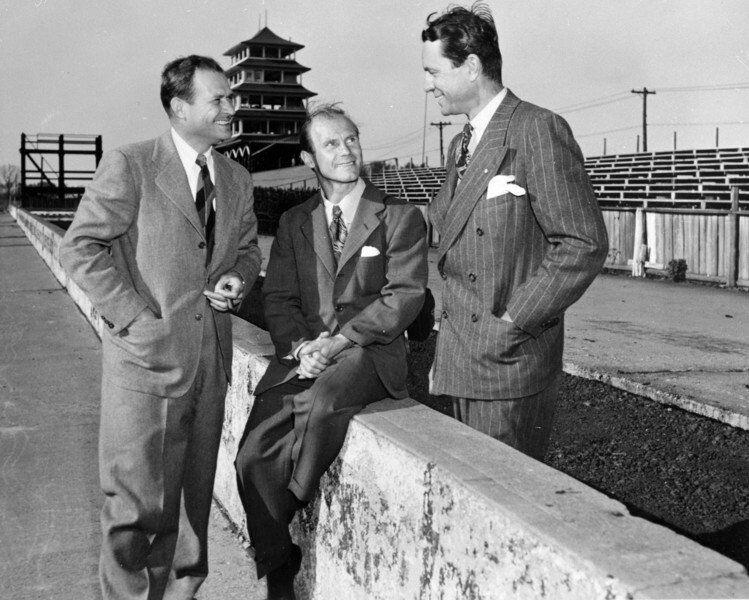 Hulman's 1945 purchase of the Indianapolis Motor Speedway prevented the race track's permanent closure. In November, 2019 the Hulman-George family announced the sale of IndyCar, Indianapolis Motor Speedway and IMS Productions to Roger Penske, who closed on the purchase in early 2020.
The first floor restaurant, called "The Hulman," will serve classic American fare with a modern twist, ranging from salads to steak and seafood dinners.
The restaurant is being done through an agreement with the Indianapolis Motor Speedway Museum, which is the rights holder of Hulman's likeness. The restaurant will feature photos of Hulman, and other rotating displays will be featured in the hotel in conjunction with events at the Indianapolis Motor Speedway.
The Hulman-George family released a statement, saying, ""As the patriarch and matriarch of our family, Tony and Mary Fendrich Hulman attended to every detail required to elevate the Indianapolis Motor Speedway to its deserved status as 'The Racing Capital of the World.' Among many other important values, they instilled in us the importance of first-class hospitality and creating a welcoming environment, and we believe Hotel Indy officials are creating a venue that mirrors this.
"We're pleased and honored that, in partnership with the IMS Museum, Hotel Indy wishes to pay tribute to our family with The Hulman."
In a statement, Joe Hale, president of the IMS Museum, said the "partnership with Hotel Indy presents an incredible opportunity to honor and share Tony's legacy as a man dedicated to hospitality, who elevated the city of Indianapolis on the global stage," Hale said.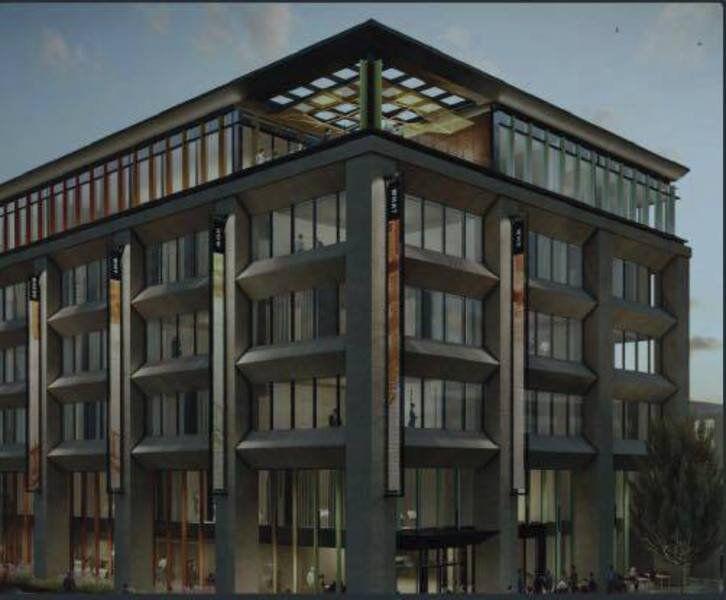 "We're excited to provide a visually unique experience at The Hulman. For the IMS Museum, it's an important step in sharing our story on a broader scale as we work to be a more inclusive, state-of-the-art community asset," Hale said.
The six-floor hotel, which bears a Tribute by Marriot flag, is located 141 E. Washington St. in Indianapolis and will feature high-end amenities, including a glass enclosed 95-seat rooftop bar called The Cannon Ball Lounge, named after "Cannon Ball" Baker, who won the first motorized race in Indianapolis in 1909.
Other Indianapolis icons will be featured in the hotel including Madam C.J. Walker, the first female self-made millionaire in America in the Guinness Book of World Records; Steve McQueen, one of the most popular and successful film actors of the 1960s and 1970s, was born in Beech Grove, Ind.; and Major Taylor, an American professional cyclist born and raised in Indianapolis. He turned professional in 1896 and later set several world records in race distance between a quarter-mile and two miles.
KennMar LLC is the developer of hotel, with Coury Hospitality serving as property manager.
Jocelyn Kraus, general manager of Hotel Indy, in a statement said the hotel "looks to create a unique local experience that is both inspiring and uncommon. We are honored to receive the opportunity to uphold and commemorate the Hulman-George family name and their countless contributions to Indianapolis for years to come."