Northern Arizona University hopes to make history Saturday in the 2019 Division I NCAA Cross Country National Championships in Terre Haute.
The Lumberjacks have won three consecutive national titles and is vying for its fourth in a row, something only two other teams have done in NCAA Division I Cross Country history. The University of Texas at El Paso did it from 1978 to 1981 and The University of Arkansas did it from 1990 to 1993.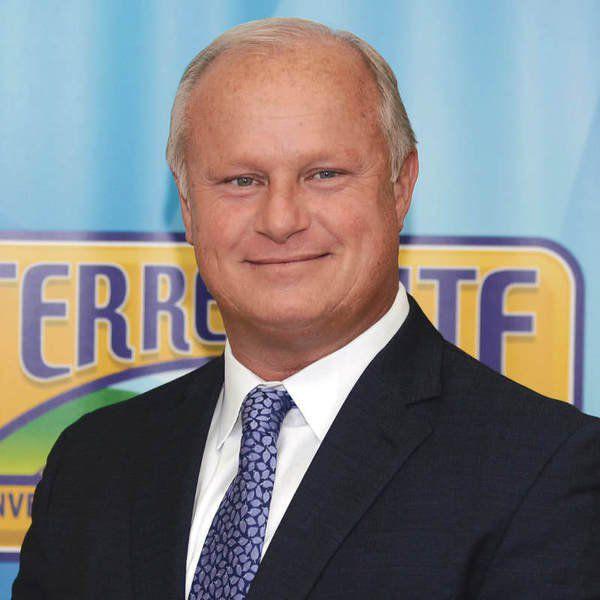 "Their first championship for Northern Arizona was here in 2016 so if they could win their fourth championship back here, that would be pretty cool," said David Patterson, executive director of the Terre Haute Convention & Visitors Bureau, which oversees the LaVern Gibson Championship Cross Country Course on Terre Haute's east side.
"But Brigham Young University is a big contender. Honestly there is a strong field, a lot of fast people," Patterson said. "The University of Arkansas had a perfect score in their regional [championship], their runners finished one, two, three, four and five. I am not saying it hasn't happened before, but in 22 years of following cross country, I have never heard of it."
Saturday's race will mark the 13th time NCAA Division I Cross Country Championships have been held in Terre Haute.
The race will feature 31 teams, with 255 men running and 255 women running. The event is expected to attract 6,000 visitors, Patterson said.
Gates open at 8 a.m. The cost is $10 per person at the course gate at 599 S. Tabortown St., a few miles east of Terre Haute. The women's championship race starts at 11:15 a.m. The men's championship race starts an hour later, at 12:15 p.m. Awards are presented at 1:15 p.m.
This championship features a NCAA Division I record-tying eight teams from the Big Ten, including regional champions University of Illinois, Michigan State University and Penn State University. The other five teams that will join that trio are Indiana University, University of Michigan, University of Minnesota, Ohio State University and University of Wisconsin.
For men, the top five teams are Northern Arizona University, University of Colorado, Brigham Young University, Stanford University and University of Portand, according to the NCAA Division I Men's Cross Country National Coaches' Poll, released by the U.S. Track & Field and Cross Country Coaches Association on Oct. 18.
Purdue University is ranked 10th; University of Notre Dame ranked 12th; University of Wisconsin ranked 14th; Indiana University ranked 16th; and Michigan University ranked 17th.
For women, the top five teams are University of Arkansas, Stanford University, Brigham Young University, University of Washington and Michigan State University, according to the NCAA Division I Women's Cross Country National Coaches' Poll, released by the USTFCCCA on Oct. 18.
Michigan State University is ranked 5th; University of Michigan is ranked 8th; University of Wisconsin ranked 11th; Penn State University is ranked 16th; Ohio State University is ranked 17th; The University of Illinois is ranked 21st; Indiana University is ranked 26th; and the University of Minnesota ranked 27th.
It takes 40 people to keep the course and event on track for the national championships, said meet director Jeff Martin, who is also Indiana State University assistant men's track and field coach.
"I think the course will be in fine shape. It is cross country, so a little bit of mud and dampness shouldn't be an issue for the runners," Martin said. "Considering this being our busiest year in terms of races and athletes on the course, the course is in great shape."
While Thursday brought rain, Martin said large tarps are used keep certain areas of the course protected and workers can use large fans to blow off areas of the course.
"We have a great ground crew and we will step up to the challenge," if more work is needed to prepare the course for Saturday, Marin said.
Marin said he has a core group of 20 people "down in the trenches doing the course work. Another 20 people are behind the scenes" doing organizational and event work, Martin said.
"It is organized chaos, but we have done enough of these [championship races] that it is refreshing to know that our core people can come out and see what needs to be done and we get it done," Martin said.
Runners could practice Thursday and today on the championship course, as well as teams today picking up runner packets and coaches attending an organizational meeting. A banquet for the teams was held Thursday night at Indiana State University.
On race day, Martin said there is a chance for a mix of rain and possibly snow.
"That is game day and as long as we are ready to go Saturday morning, we should be fine. We run no matter what, rain or snow, cloudy or sunny" Martin said. The lone exception is if there is lightning.
"That is the unique thing about cross country, especially in a national championship, you are running against the other team, not necessarily for time," Martin said. "You are running to beat somebody and place as high as you can. Some people say times don't matter, other people say times do matter. My opinion is it's about getting from point A to point B and beating as many people as you can and see who can win a national championship," Martin said.
FloTrack TV will provide live and on-demand coverage of the national championship in Terre Haute. The broadcast will begin with the pre-show at 9 a.m. On-demand streaming coverage can be found at https://bit.ly/2COmiic.
Reporter Howard Greninger can be reached 812-231-4204 or howard.greninger@tribstar.com. Follow on Twitter@TribStarHoward.