Some are complicated, such as the state budget and funding for education and transportation.
Others are simple, including a title change for a prison administrator from "superintendent" to "warden" and renaming the age-old offense of "patronizing a prostitute" to "making an unlawful proposition."
Many of the more than 250 new Indiana laws that take effect July 1 potentially affect nearly every Hoosier. A few target specific areas, addressing, for example, financially distressed schools in Gary and Muncie and enterprise and entrepreneurship zones in Fort Wayne and Lafayette.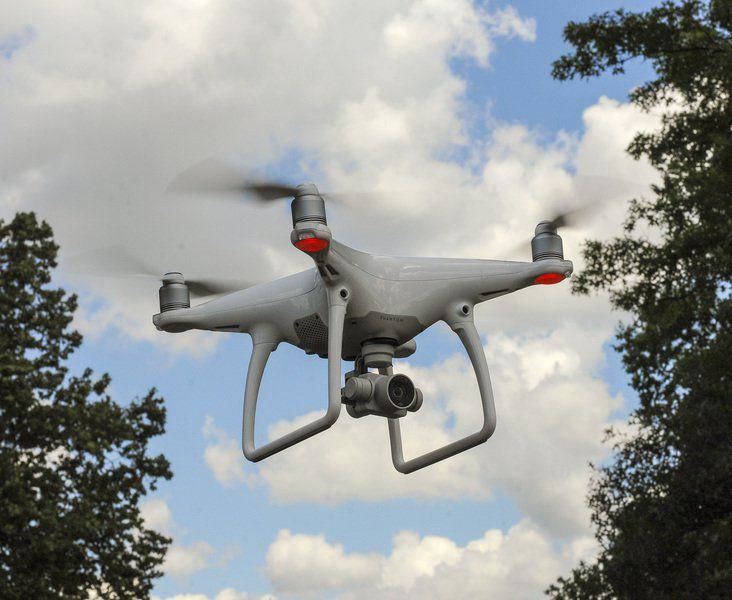 Perhaps no other issue is the target of as many new laws as the opioid crisis. Gov. Eric Holcomb signed more than a dozen measures addressing the epidemic of overdoses involving heroin and prescription painkillers that lead to hundreds of deaths each year in Indiana, including three suspected cases in less than a week in Terre Haute in April.
The laws impose new restrictions on opioid prescriptions; expand treatment for pregnant women, new mothers and non-violent drug offenders, ease requirements for needle exchanges and form mobile treatment teams, among other things.
"I am optimistic with the money that is going to be put into treatment," said Dr. Randy Stevens, a Terre Haute physician who has been on the front lines of treating substance abuse since his days as an Army medic in Vietnam.
Stevens favors needle exchanges and likes most elements of the new package of laws.
"The limits on opioids being prescribed on an initial visit is good," he said. "Added all together these laws will begin to help the situation."
Immunizations
Another new law makes it easier for Indiana residents to obtain vaccinations by expanding the number of vaccines that can be administered by pharmacists.
Current law limits those shots to immunization for influenza, pneumonia, shingles, tetanus, meningitis and HPV infections. The new law allows druggists to administer any vaccine recommended by the Centers for Disease Control and Prevention.
"The goal ... is to be able to vaccinate the largest amount of the population that we can," said Christine Keller, Vigo County health educator. "When we're talking about reducing disease and increasing our vaccine rate, any option to get that done is a good thing."
The Indiana State Department of Health maintains a database to share vaccine data with registered health care providers, including pharmacies.
Domestic violence
Partners fleeing an abusive relationship often find themselves without a phone or, worse yet, they can be tracked and harassed by their abuser who controls their cell phone contract.
A new law allows judges to order the transfer of phone plans to domestic violence victims without the account holder's consent.
Cell phones, which contain contact information for family and friends, are part of a domestic violence victim's support system, said Rep. Wendy McNamara, R-Evansville, co-sponsor of the measure.
"It's really important to make the separation between the abuser and the victim so the abuser doesn't have that access to be able to track your every move and know what you might be doing," she said. "Enabling a victim to have their phone separated is the beginning of the healing process."
Abusers often break cell phones to isolate a victim or to exert power or control over them, said Melissa Reed, director of legal services with the Council on Domestic Abuse in Terre Haute.
The law also lets judges include pets in orders of protection. Reed said is common for people to stay in an abusive home to keep pets safe.
"This measure can possibly make the decision to leave a little easier, or at least a little less complex," she said. "Animals can be used as a means of intimidation because perpetrators threaten to harm them to get victims to do what they want."
Drone restrictions
In an effort to keep pace with technology, a new measure imposes restrictions on the use of drones, officially "unmanned aerial vehicles."
The law makes it a misdemeanor to use such a vehicle to interfere with public safety, commit harassment or aerial voyeurism or if a sex offender uses a drone to capture inappropriate images or recordings. A previous conviction gets the offense bumped up to a felony. It is also a felony to publish images taken of individuals using a drone without their consent.
"This … essentially says that you cannot do with a drone what you cannot otherwise do," said Sen. Eric Koch, R-Bedford, the law's author.
Dick Baker, chairman of Indiana State University's aviation technology department, has no issue with the law's intent but questions its need.
"I think we [humans] are reacting emotionally to a largely unknown and misunderstood technology by many people," said Baker, also director of the university's Center for Unmanned Systems and Human Capital Development. "This leads to enacting laws to make us safer while we often already have laws that will work if we apply them ... without regard to whether the acts were committed 'in-person' or 'remotely'."
Other measures
A small sample of other new laws includes measures to:
n Require persons arrested for felonies to provide DNA samples
n Require certain registered sex offenders on lifetime parole to wear ankle bracelets for GPS monitoring
n Require licenses for massage therapists
n Allow former foster children to stay on Medicaid until age 26
n Limit liability for persons who break windows of hot cars to rescue pets to no more than half the cost of damages if they first notify law enforcement and stay with the animal until police arrive.
n A digest of all new Indiana laws is at https://iga.in.gov/legislative/2017/session/digest_of_enactments/.
The Associated Press and student journalists with Franklin College's The Statehouse File also contributed to this report.
Dave Taylor can be reached at 812-231-4299 or dave.taylor@tribstar.com. Follow him on Twitter @TribStarDave.