If the city seems a little safer in recent days, that's because more than 200 firefighters from around Indiana are in town to attend the 47th annual convention of the Professional Firefighters Union of Indiana at the Terre Haute Convention Center.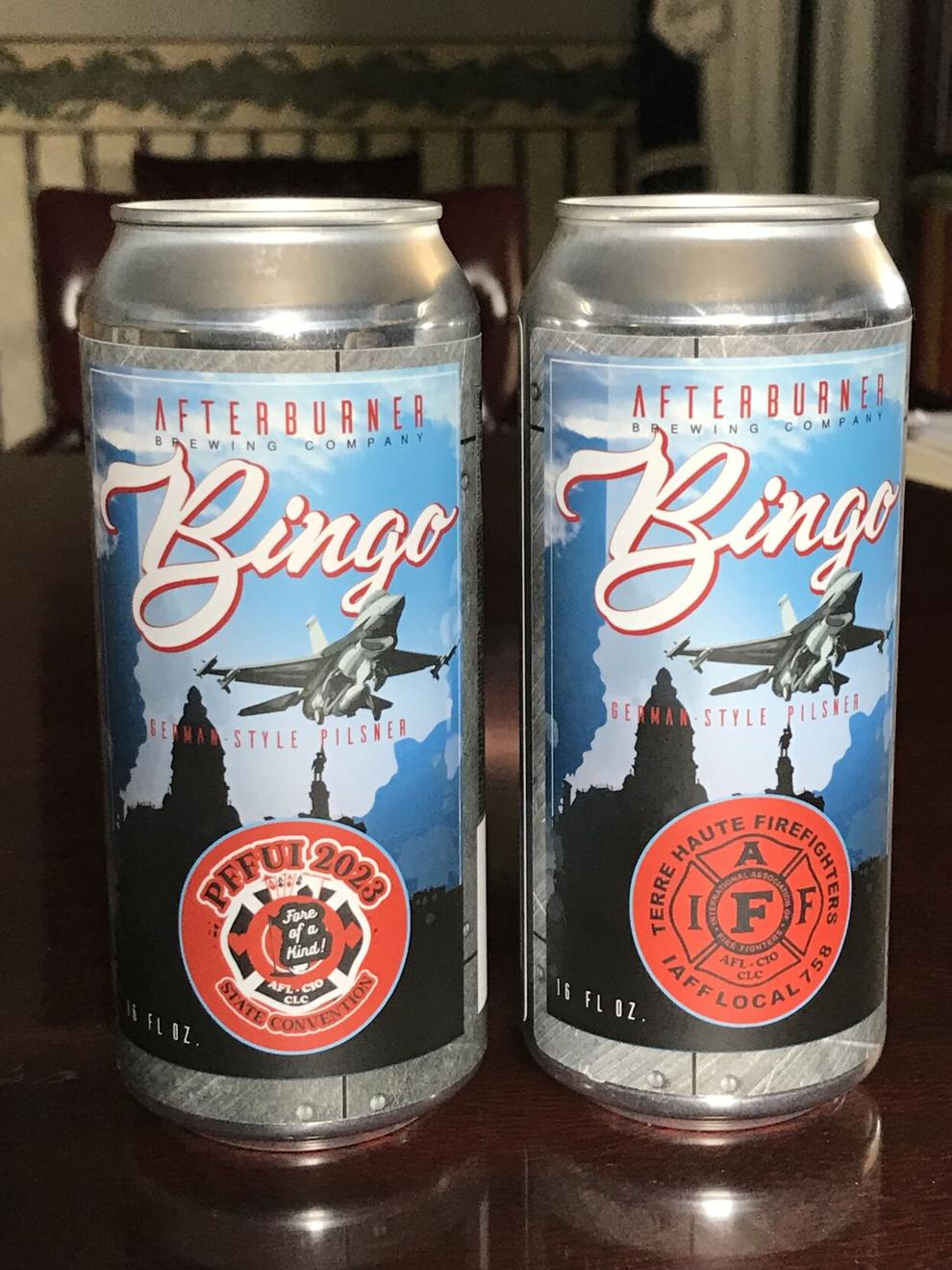 Hosted by Terre Haute Firefighters Local 758, it's the first time in the convention's history that Terre Haute has served as the host city.
Terre Haute Fire Chief Bill Berry had been lobbying for the city at previous conventions; in 2021, with the Convention Center nearing completion, the city's bid was accepted.
The firefighters union was also the first group to book a date at the Convention Center.
"We are excited to have the Professional Firefighters Union of Indiana convention in Terre Haute," said Mayor Duke Bennett, who will be appearing at the convention Wednesday at 8:30 a.m.
"They have an exciting agenda planned, and we hope all the firefighters have a great time visiting our city," he added.
Though union and firefighting business are discussed during sessions, Berry said there's plenty of socializing throughout the convention, which began Tuesday and runs through Friday.
"It's a social gathering," he said. "We learn stuff from different unions and different unions learn stuff from us."
To that end, the first event was a golf outing featuring 28 teams Tuesday afternoon at Hulman Links that raised money for charity. On Wednesday, the convention will invite the community to participate in a block party on Wabash Avenue between 7th and 9th Streets from 6-10 p.m.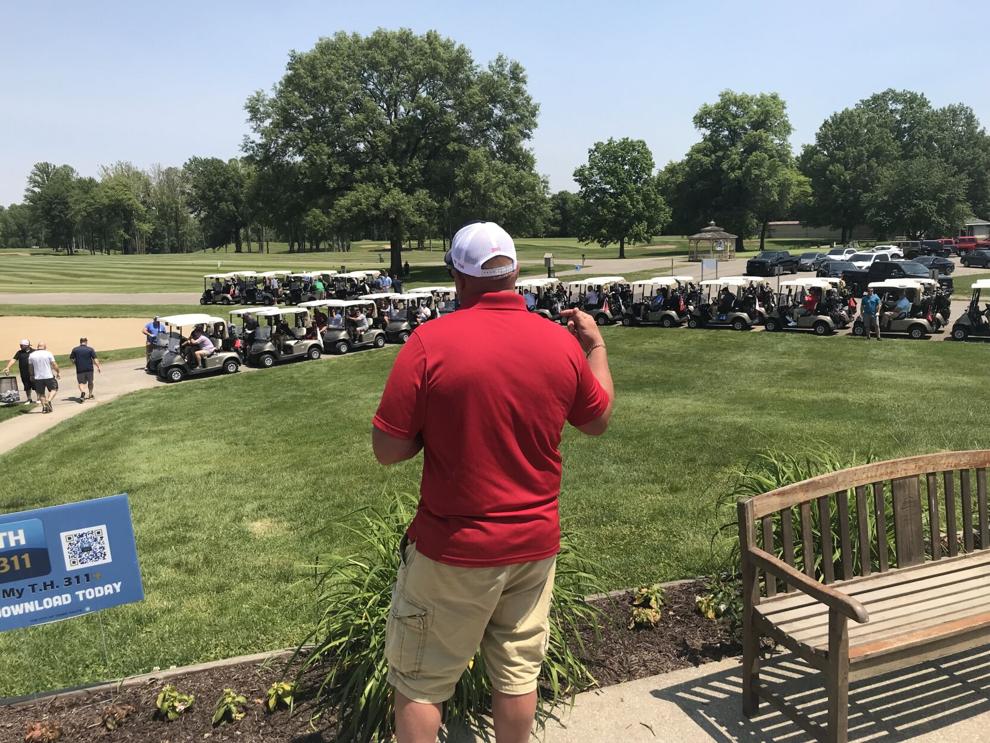 A $5 cover charge will allow attendees of all ages to mingle with the firefighters and hear the band Freak Show at the block party. A 1910 Oldsmobile — what Berry calls "the first motorized fire apparatus" — is on display inside the convention center.
"We thought, what better way to say thanks to the public than to let them come in and see the band," said Bob Malone, president of Terre Haute Firefighters Local 758.
"Firefighters are naturally social — we live, work together for long periods of time," added Tony Murray, president of the Professional Firefighters Union of Indiana. "It's nice to engage with the community."
"Our Local 758 convention committee has put together a fantastic lineup of events," said Berry. His goal is for this year's event to surpass all that preceded it.
"Normally, state conventions don't throw that big a block party," the chief added. "Many, many hours of work went into the schedule."
"I couldn't have done it without the convention committee," said Malone, who headed the committee. "It took an army to do it, but I'm glad that everything's coming together."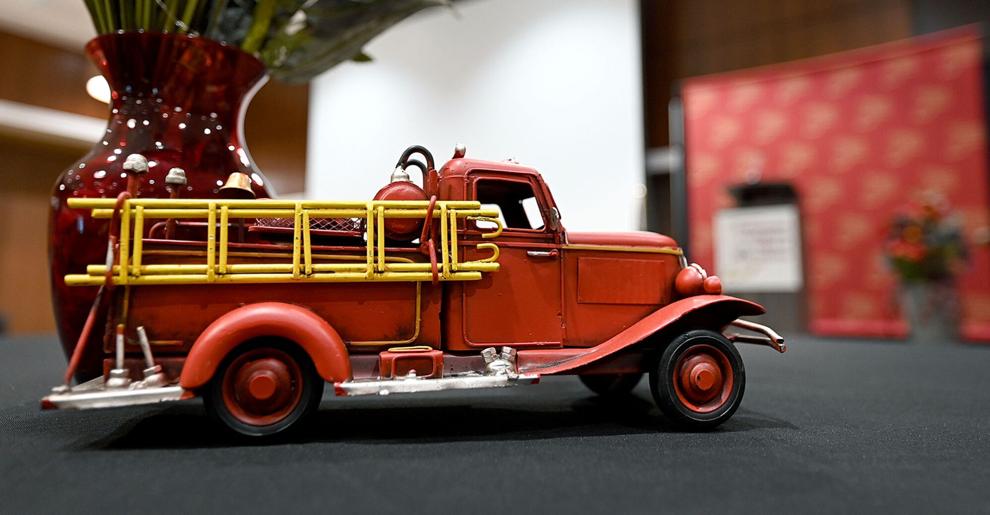 Murray proclaimed himself as pleased with the planning Local 758 put into the convention.
"I can't tell you how impressed I am with the investment that has gone on to welcome everybody here and how excited everybody in Terre Haute is to have this convention here," he said.
"I visited here last year after I got elected just to take a look at the Convention Center," Murray added. "It's a great facility — everybody has been very welcoming and accommodating. This is a big event for Terre Haute, and we're happy to be here."
Convention business will involve discussion of bills that have gone or will be going through the Indiana legislature that affect firefighters. Berry pointed to one recent victory in which Personal Protective Equipment vendors were convinced to eliminate what used to be carcinogenic lining in fire gear.
"That's something our guys have brought to the forefront and we've made the protective clothing business change," Berry said.
Murray added, "We'll talk about some of the challenges we face not just here in Indiana but all across the country. We're really beginning to be concerned about and focus on recruitment. We don't have as many people who are interested in being firefighters as we once did. So we're trying to figure it out and to address that issue."
Legislation passed in the past year upping the ceiling age for hiring first responders from 36 to 40, effective July 1.
"That will help with some recruitment," said Murray, who's a registered lobbyist for the legislature. "Maybe get some people who tried a profession outside of fire service and are looking for something different that the fire department could provide."
Oh, and Berry pointed out another first in Terre Haute's inaugural firefighters union convention.
"No state convention has had a beer can with their logos on it," he said.
Afterburner Brewing Company teamed with the Fire Department to create commemorative cans of its beer Bingo with the logos touting the THFD and the convention itself.
"Thanks to Afterburner — man, I couldn't thank those guys enough," Malone said. "We sat down with them and they helped us come up with a label. They said, 'Hey, we want to do this for you guys — we respect firemen and want to take care of you.'"
Murray was likewise impressed with Afterburner's efforts.
"Terre Haute is famous for their beer production," he said. "It has a nice label. This is the first time that we've had a beer produced for our convention, which is really nice, because it engages the community."
And firefighters are eternally engaged with their communities, Murray added.
"Our members are deeply impassioned about what they do," he said. "It's not just a job, it's a lifestyle. We're totally invested."