Much like Captain Ahab, the central character in Herman Melville's novel "Moby-Dick," local artist Gilbert Wilson also had a lifelong goal. On Sunday, the completion of that goal was celebrated at the Swope Art Museum.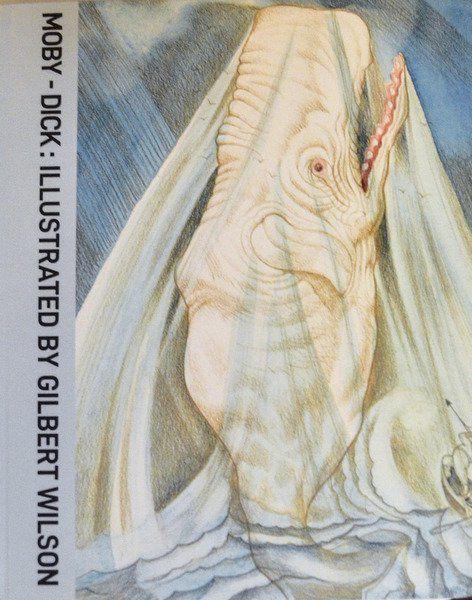 Robert K. Elder, an author and journalist was on hand to discuss the brand new edition of "Moby-Dick" that features more than 150 illustrations by Wilson. Elder also had a hand in publishing "Unfinished and Unbroken: The Life of Artist Gilbert Wilson," after the book's author, Edward K. Spann, passed away in 2004 while editing the book. Spann served as a professor at Indiana State University for 37 years.
"It was the great lost book of Indiana for more than a decade," said Elder, who finished editing Spann's biography of Wilson to ensure its release after learning of the book's existence.
Elder's own obsession with Wilson's work was sparked during a visit to Terre Haute when the Swope Art Museum had a Gilbert Wilson exhibit. "We were here during Christmas break and I was just in awe of the scope of his work. I thought, 'why don't more people know of Gilbert Wilson? He should be a household name.'"
Locally, Wilson is best known for his murals in Woodrow Wilson Middle School that encapsulate his politically motivated "social realist" style.
During Elder's research he heard about the unpublished biography by Spann and sought to help finish the book. He contacted Spann's family and they agreed to let him pursue publishing. "I owe the Spann family a huge debt of gratitude."
The illustrated edition of "Moby-Dick" and Spann's Gilbert Wilson biography were not an easy dream to realize. "I was making a list of all the times these books almost didn't happen and I stopped at ten because it was too depressing," Elder said during his presentation on Sunday.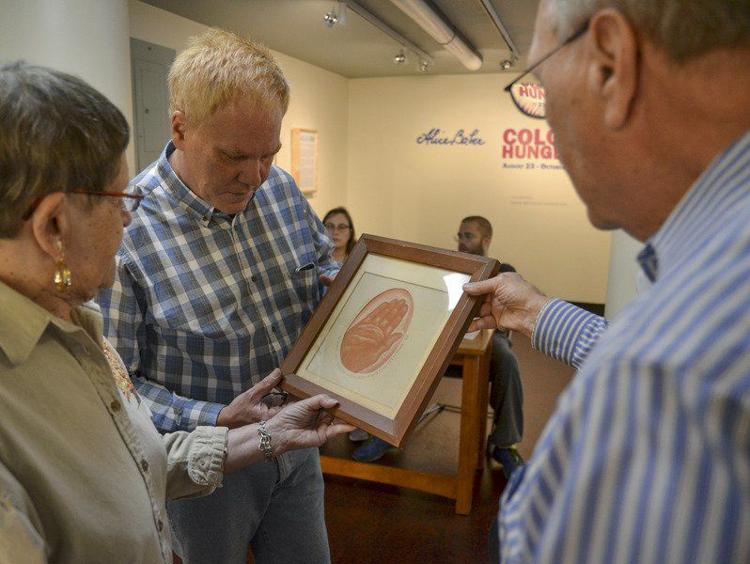 Elder hopes that this is not the last time books are published about Wilson.
"Wilson's works here at the Swope and his personal papers at the Vigo County Public Library are a gold mine. There are millions of words by Wilson that are unread. He has novels, screenplays and short stories that are just waiting for a scholar to spend a lifetime championing."
Elder said current muralists like Shepard Fairey and others have begun discovering Wilson as a figure in American art history and his work is gaining an appreciation that wasn't received while Wilson, who died in 1999, was alive. "I think Wilson would be grateful and feel like he was finally getting the recognition he deserved… I think the world is ready for Gil Wilson."
One person who aided the publishing of the biography was in attendance at the Swope Art Museum on Sunday despite living three hours away in Yellow Springs, Ohio. Scott Sanders, who is Antioch College's archivist, was contacted by Spann in the early 2000s due to the college's Gilbert Wilson mural that was finished in 1941.
Sanders co-authored an article about the mural with Spann that was published in 2003 by Timeline Magazine in Ohio. "To have a ["Moby-Dick"] book with Wilson's work done, and to have Ed [Spann's] book get put out, it's really special."
Sanders brought an original drawing that was gifted to the college by friends of Wilson during his time in Yellow Springs. "I help out with things all the time. I help people get their homework done, or their thesis done, or even their book done, but this book was special."
The new coffee table-sized book published by Hat & Beard Press offers Spann's biography with the new "Moby-Dick" edition on its website.
"The Swope is lucky to have most of the known works of Wilson. We believe that in the long run will become much better known," said Fred Nation, who serves as Swope Art Museum director.
Elder credits Swope Art Museum gallery assistant Michael DeGrothy with sparking his interest. "Michael's passion for Wilson's work rubbed off on me so I've spent three years trying to get [the books] to fruition."