Starting Tuesday, Menards will have a larger retail footprint in Terre Haute.
With one home improvement store already on the city's north side on Fort Harrison Road, Menard Inc. this week is putting the finishing touches on its second Terre Haute location, this one near the 641 bypass south of Terre Haute.
The new store at 1888 E. Jessica Drive is slated to open at 6:30 a.m. Tuesday, and the company refers to it as its "Terre Haute South Menards Mega Store."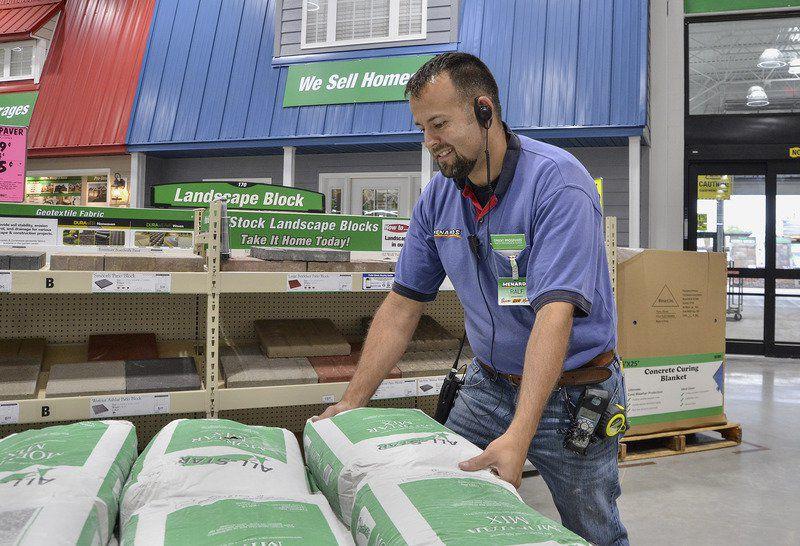 "This is our largest format which includes an elevated light section," said Ralf Hamerski, general manager of the new store, which includes a second-floor mezzanine display.
"We can't wait to open the doors Tuesday so we can show what we have been working on," he added.
Store employees Thursday continued in-store product knowledge training and were stocking shelves and placing price tags on products.
Hamerski, a native of Valparaiso, Indiana, and has been with the company for 19 years, 11 of which he has served as a general manager. He previously served as a GM at a Menards in Cuyahoga Falls, Ohio, near Akron.
"Terre Haute is a great community, and this was an opportunity to help the company grow," Hamerski said of the new store.
Neither Hamerski nor Menards corporate spokespeople on Thursday would confirm the number of employees or size of the new facility. However, in January 2018, the company told the Vigo County Board of Zoning Appeals it planned to build a 207,469-square-foot store with a 48,970-square -foot outside warehouse.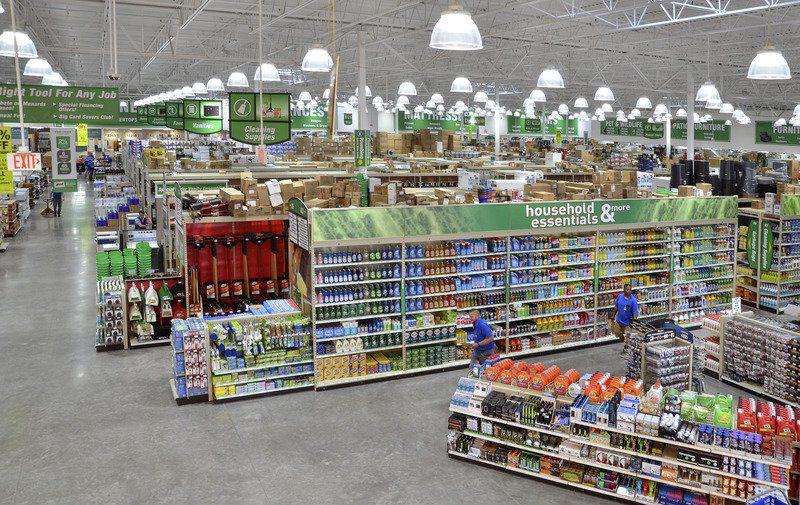 While its south side store is considered the company's largest format, Menards north side store on Fort Harrison Road isn't small with a total of 196,850 — a main section at 160,350 square feet and outside warehouse at 36,600 square feet, according to county records.
Since 2006, Menard Inc. has been considering a second store in Vigo County, when it bought 29.64 acres in Honey Creek Township.
Limited sewer capacity halted development of that second store until a larger sewer extension was made from Woodgate to just south of Allendale to resolve sewer capacity.
But given the Great Recession of 2007-2009, Menard Inc. held off on second Terre Haute retail location. In 2017, however, the company filed design plans for the southern Terre Haute store and began work on it in 2018.
Menard Inc. is a family-owned company started in 1958 and headquartered in Eau Claire, Wisconsin. It operates 325 stores throughout the Midwest.
The new south store will have the same business hours as the north side store: Monday through Saturday from 6:30 a.m. to 10 p.m. and Sundays from 8 a.m. to 8 p.m.
Menard Inc. also has a subsidiary in Terre Haute, Midwest Manufacturing, on North 13th Street.
Reporter Howard Greninger can be reached 812-231-4204 or howard.greninger@tribstar.com. Follow on Twitter@TribStarHoward.