More than 100 people turned out for the unveiling of a new historical marker Tuesday honoring the achievements and contributions of Syrian-Americans in Terre Haute.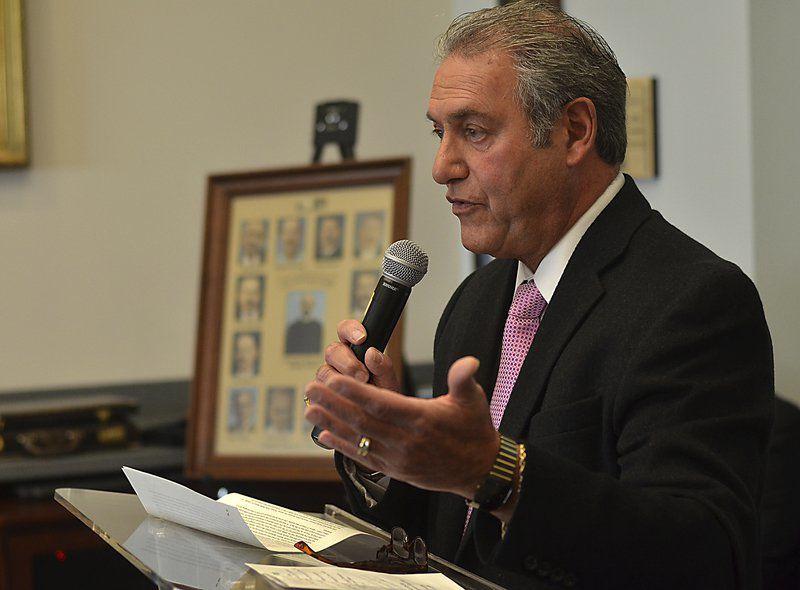 The "Little Syria on the Wabash" marker, a project of the Indiana Historical Bureau's Historical Marker Program, was installed on the northwest corner of Fifth and Cherry streets.
Those in attendance said the site is significant as it is near the old Syrian neighborhoods of Third, Fourth and Fifth streets and the original Orthodox Christian Church.
Much of that area now is enveloped by Indiana State University.
Descendants of those Syrian immigrants spent much of the morning telling stories of their forefathers and outlining the cultural and civic significance of the Syrian-American community in Terre Haute.
"It's very important to remember our ancestors and take what they started and grow from that," said Kal Ellis, longtime Terre Haute attorney and a third-generation Syrian-American.
"It's important to remember where we come from, where they came from, because I believe it's our ancestry that has instilled in us the value of hard work and perseverance through difficult times."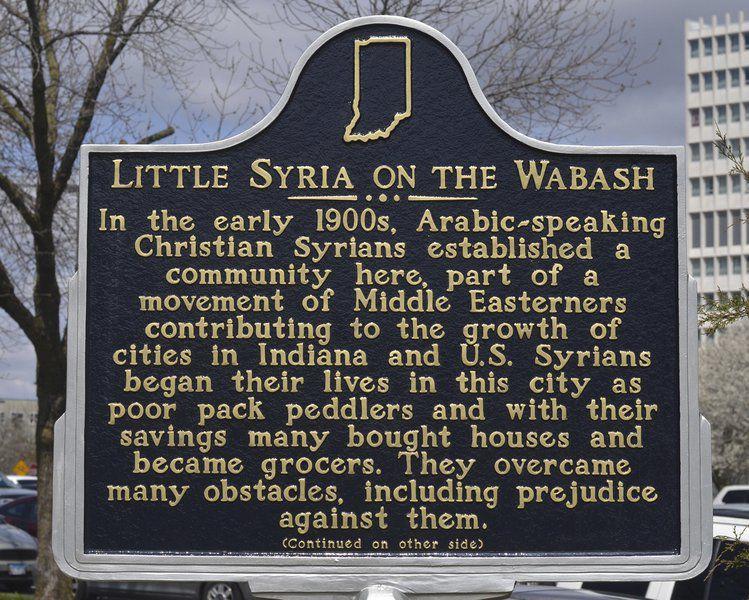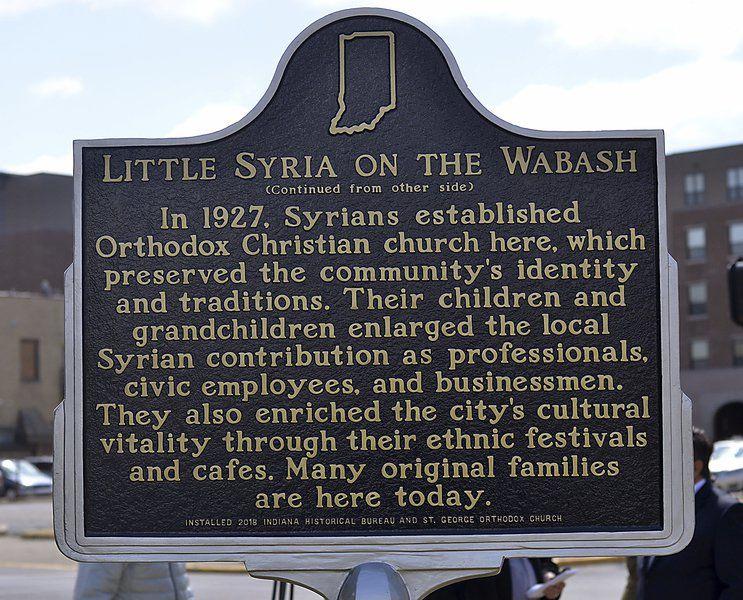 A look through the crowd at the dedication illustrates Elllis' point, as many in attendance were representative of the "who's who" in Terre Haute business, education, politics and law, including members of the Azar, Corey, Ellis, Nassar and Tanoos families, among others.
Terre Haute Mayor Duke Bennett said as much in his brief speech before the unveiling.
"I know so many of you who contribute on a regular basis in so many positive ways," Bennett said. "I think of George [Azar] with the city council and Danny [Tanoos] with the school corporation and so many around that just do so many great things for our community."
Ellis credits the early immigrants' willingess to peddle small goods and work day and night for giving subsequent generations the opportunity to pursue higher education and to ascend in the community.
"Most of our community is very hard working, whether they're a professional or not," Ellis said. "Many now are doctors that are known around the United States, many are well known lawyers, and we have many educators that are well known.
"We have all worked very hard with the values that were instilled in us by our forefathers."
Ellis said the historical marker will serve as a reminder of those who came before him, but should also serve as a reminder that immigrants can come to new communities and not only survive, but thrive.
"I think people who are fearful of having immigrants come to the United States . . . I think their hesitations are false and there is no factual basis [for that fear]," Ellis said.
"This is the land of opportunity. Our forefathers were given that opportunity, and we would recommend that the newcomers of the 21st Century were given the same."
Reporter Alex Modesitt can be reached at 812-231-4232 or at alex.modesitt@tribstar.com. Follow him on Twitter @TribStarAlex.