Italian flags hung from the front porches of homes, business fronts and from the streetlights lining the main drag. Young children took turns showing off their best imitation Italian dress as parents jockeyed for the best photo-taking positions.
Some 54 years after it began and in the second day of this year's Little Italy Festival, it's abundantly clear Clintonians are still as passionate about their heritage and connection to a country more than 4,800 miles away as they've ever been.
And why wouldn't they be, Mike Domeika asks, likening the four-day festival to a homecoming for every newborn to 90-something that's ever called Clinton, Indiana, home.
"That's exactly what this is, it's a big homecoming," said Domeika, president of the Little Italy Festival board. "People come from miles and miles around to visit for the weekend and to celebrate their home and its heritage."
And like the history Little Italy set out to celebrate, the festival itself is woven into each Clintonian's story, giving each a unique memory of their experience at the festival.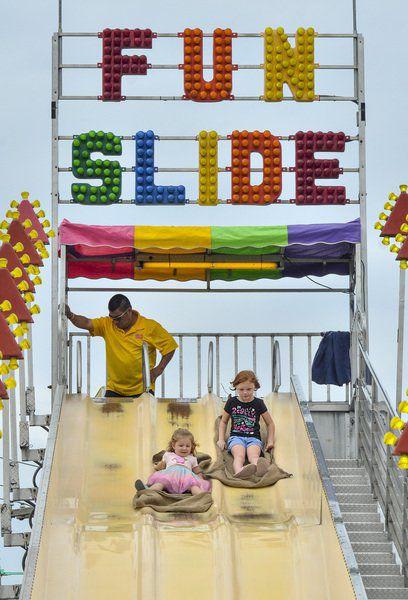 "I may be president of the Little Italy Festival board now, but like so many others I was polka dancing out there as a first grader," Domeika said. "The singer of the rock band we had last night was my polka partner.
"And to see her and her kids here still enjoying the same festival we had years ago, it's become so that generations are coming together and enjoying it together. And yeah we try to do different things each year, but keeping the tradition of the festival is at the heart of everything we do."
But more than a celebration of all things red, white and green, the festival is an opportunity for local non-profit groups to raise money so they can continue helping the next generation of Clinonians.
Booths hosted by the Clinton Lions Club, Delta Theta Tau, Tri Kappa and numerous church groups line the midway. Among those groups were members of the Clinton Optimist Club selling entries to the Great Italian Duck race.
The optimist club sponsors numerous youth activities year-round in the community, said club member Charlie Jackson, and the duck race is the organization's biggest fundraising opportunity.
"This race is the backbone of our club," Jackson said. "We used to sell poinsettias, frozen pizzas, but without the duck race we wouldn't be able to help the children like we do."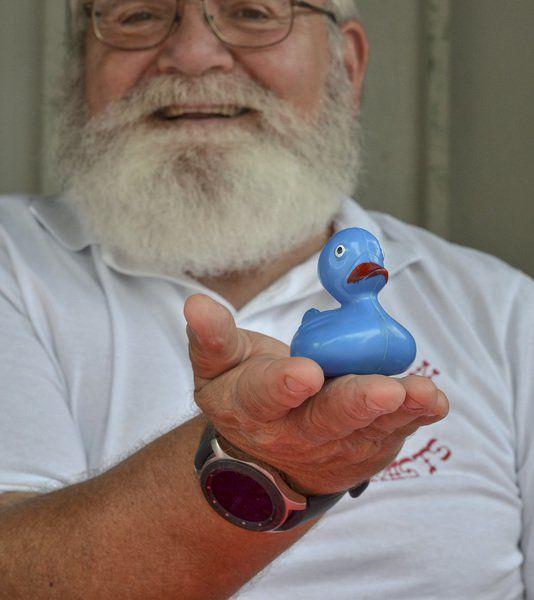 And like the festival has with the city, the duck race has become synonymous with the festival.
"The ducks just about sell themselves," Jackson said. "Every year people at the festival make sure to buy their chance at winning a trip to Italy, they buy one of the rings they sell each year, and they all seem to make sure they buy one of our ducks.
"We'll put 2,000-plus ducks in the river and that, I guess, helps us do what we do and shows that people must really like what we're doing."
The festival continues today and Monday with activities and museum tours happening throughout the day in Clinton.
Reporter Alex Modesitt can be reached at 812-231-4232 or at alex.modesitt@tribstar.com. Follow him on Twitter @TribStarAlex.