Several Vigo County Democratic Party precinct committee officials who signed a petition to place an independent mayoral candidate on the November municipal ballot have found themselves in the middle of a party rift.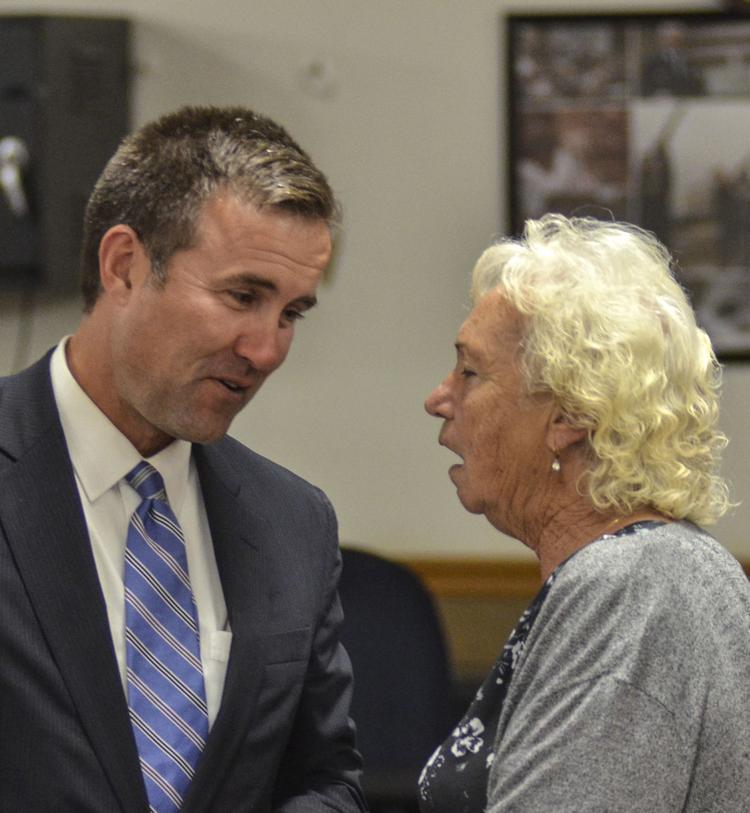 Debrah Kirk-Peters, a precinct committeeperson who previously served as a vice chair of the Vigo County Democratic Party, this week sent a letter to seven other precinct committee members asking them "privately and without drama, to resign" from the party central committee.
Many of those precinct committee members and others in the party thought the issue would come to a head at the party's meeting Friday evening. Neither Kirk-Peters nor recipients of the calls for resignation called attention to the issue at the meeting and Democrat Party Chair Joesph Etling said little more than "[the letters] weren't an agenda item to be discussed."
At issue, Kirk-Peters stated in the letters, was the committee members' "signature of support on the petition to place Pat Goodwin on the November ballot as an independent candidate against Karrum Nasser, the candidate we nominated in May, is the act of an independent, not a Democrat."
The letter states that if a resignation is not received by the end of "business Friday, Aug. 9, 2019, I will petition to remove you from the office of precinct committee-person."
"As a Democrat committeeman, I didn't want a third candidate in the race. The best chance we have is head to head" in the November election, Kirk-Peters said.
The Tribune-Star spoke to three of the committee members who said they received a letter. They include Michael Esau, Elizabeth "Liz" Brown and Richard Shagley II.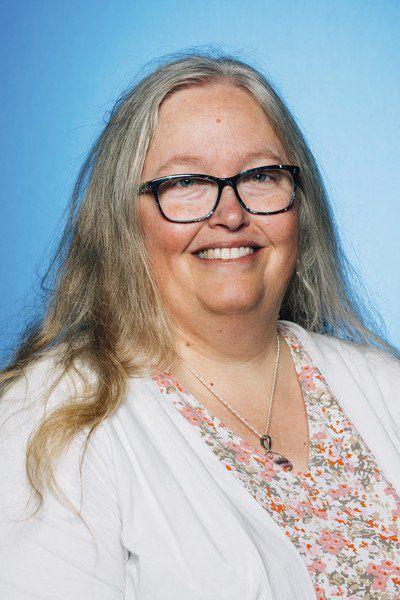 "I am offended by it," Brown said of the letter, adding she does not intend to resign. "I find it offensive that (Kirk-Peters) would ask me to step down from my position. I think that I have been doing my job and carrying out the responsibilities of the position."
Brown said she signed a petition to get Goodwin on the ballot as an independent "because I thought that is what it is all about, getting people involved, and I think if people have more choices, that is a good thing. That is how it is supposed to work."
Brown said there is a "big difference in supporting a candidate and signing a petition to put someone on the ballot. All I was doing, and I am not out campaigning (for Goodwin), but I just think any reasonable person who wants to be on the ballot, I support that."
Additionally, Brown said Goodwin is her neighbor.
"I think my actions are of a civically engaged Democrat. Pat is a friend of mine and neighbor. I would support any friend to run for office," she said.
Brown added that "it is the first time in a lot of years there was actually competition for some precinct seats and that most of the precinct committee people are from their own precinct, which has not been the case over that last 15 to 20 years. If feels like they just don't want the newcomers in the party, kind of keeping it the old boys club, even though women are involved, too, but it feels that way to me that they are trying to intimidate some of the new party members."
Shagley said he signed the petition to place Goodwin on the ballot "as a friend. Goodwin is a longtime friend, a childhood friend."
"There is a process for doing this (removing a precinct committeeperson) and it will be interesting to see how it runs its course," Shagley said. "I don't intend to resign."
Under Indiana Democratic Party rules, a precinct committeeperson can be removed only for neglect of duty; willful violation of party rules; conviction of a felony; disloyalty to the Democratic Party; or any course of conduct that does not promote the best interest of the party or creates dissension with the the party.
Kirk-Peters said she thinks signing a petition to place a candidate other than a Democrat on the ballot creates dissension within the party.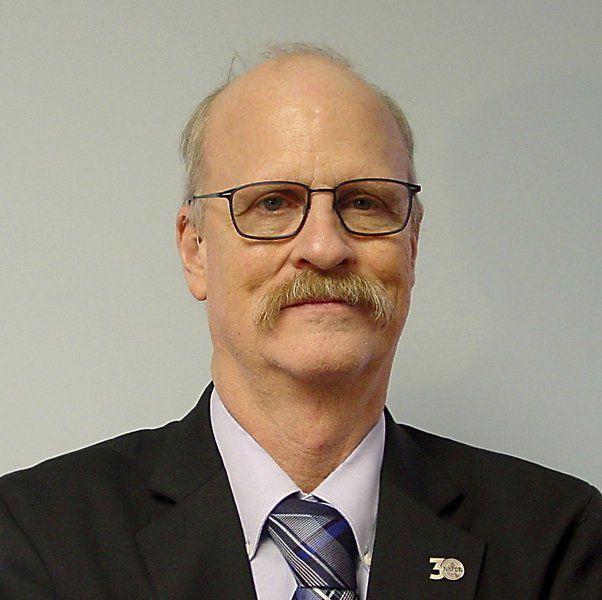 Precinct Committeeman Mike Esau said he signed a petition to place Goodwin on the ballot "as I think he is a highly qualified candidate. I think that people like that deserve to get on the ballot. We have had meetings with Pat Goodwin to try to get him to run in the Democrat primary," he said.
Esau also said he will not resign.
"Hell no. I was surprised," he said of the letter asking him to resign.
"I know there has been some contention, some friction with all these people who have stepped up to represent their community and try to bring the Democrat party back to something that represents the community," Esau said. "We have not been welcome with open arms from the old guard. I thought we were making progress. But this, is like a gut shot."
Esau said he has been working for the Democratic Party every election cycle since 2003. He said he has "been canvasing, phone banking, making donations, registering people to vote ... taking people to the polls. And since I moved here, ran for office and recruiting people to be precinct committee people.
"It was a gut shot that the very party that I have invested a lot in seems to be coming after me in a way that I don't understand," Esau said.
Kirk-Peters said she understands that people support friends in elections.
"I understand that, but if I were friends with Pat, I would encourage him privately and personally, but I would never represent the Democratic Party for Pat Goodwin. His friends begged him to run in the primary, he would not do it. For my money, he has stepped away, he has decided that he is an independent," Kirk-Peters said of Goodwin.
"And those people that vocally and verbally support him now are declaring themselves independent," Kirk-Peters said. "You and I both have the right to go to the polls and vote for anyone we want to, but I spent 23 years as vice chair (of the Democratic Party). I would not sign a petition or put out a sign for someone from the other party. I would not wear a T-shirt," she said.
Goodwin questions Kirk-Peters on his affiliation, saying "where did she ever get the notion that I was a Democrat. I voted for many, many Democrats, but have also voted for Republicans. What makes me a Democrat and that I stepped away from the party? I never held any office," he said.
"I served under three Democrat mayors, none of whom ever asked what my party was before they hired me," Goodwin said.
"Obviously not being part of the party, it is not my fight to fight. I appreciate those people who signed my petition," Goodwin said. "They did so with the understanding that I should have the right, as a citizen of the United States, to run for office without having to declare a party. That is really all the petition says," Goodwin said. "I think they didn't see it as a political act, but as an act of being a citizen of this country."
The Vigo County Democratic Party's next meeting is Friday, Sept. 13.
Tribune-Star reporter Alex Modesitt contributed to this report.
Reporter Howard Greninger can be reached 812-231-4204 or howard.greninger@tribstar.com. Follow on Twitter@TribStarHoward.