More than 1,000 people packed Rose-Hulman Institute of Technology's Student Recreation Center for a record breaking night of dancing and fundraising at this year's Dancing with the Terre Haute Stars.
Now in its 13th year, Dancing with the Terre Haute Stars has raised nearly $1.9 million for Chances and Services for Youth, with a little more than $251,000 of that coming from Friday night's sold out event.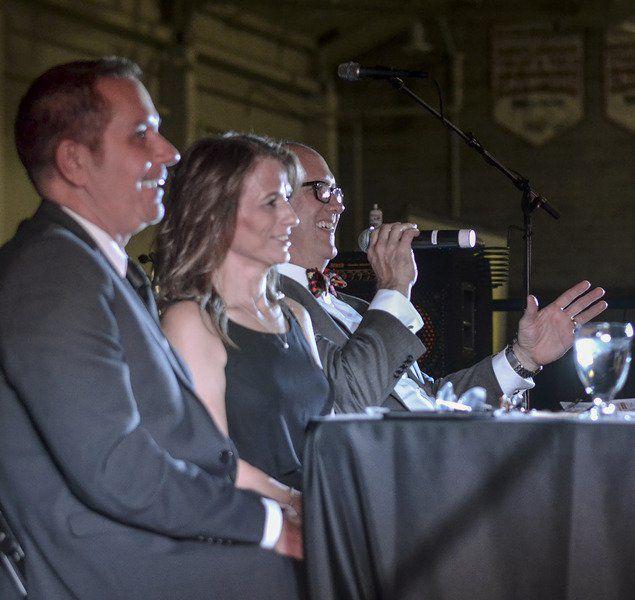 The $251,000 raised this year eclipses the previous high of just more than $219,000.
Jessica Cox was crowned champion for raising the most money among this year's contestants. Vittoria Meyer came in second and Stefanie Hellmann came in third.
Teresa Stuckey was crowned judges choice.
Money raised by the stars is used to fund CASY programs like: After School, Camp Rave, Safe Kids/Car Seats, Teen Court, Tobacco Prevention, iLEAD and Big Brothers Big Sisters of the Wabash Valley.
Brandon Halleck, CASY COO and owner of The Dance Studio in Terre Haute, said it can't be overstated how important the money raised by the dancers is to CASY and its mission.
"All these dollars people are donating go to the youth of the community through our programming like after school care, summer camps and Big Brother Big Sisters," Halleck said. "It's vital that we get these dollars to sustain programming that helps the under served kids and families we see every day."
And those dollars, Halleck said, have the potential to change kids' lives.
"A few years ago I had a young man come to me and, he was part of our Big Brothers Big Sister program, he told me that if wasn't for Big Brothers Big Sisters he wouldn't have been in college," Halleck said.
"The young man told me his mom filled out the FAFSA, but it was his Big Brother that filled out the college application forms and scholarship forms. And its stories like that that we know we forever changed that person's life."
And it's the possibility of changing people's lives that coaxes more than a dozen new dancers, no matter how apprehensive, to the competition each year.
Cox, director of operations at the Terre Haute Chamber of Commerce, said it took Halleck a number of years to convince her to dance in front of more than a thousand people. She finally gave in this year, Cox said, to help the youth of the community.
"I was always able to find a reason why I couldn't do it before. But finally this year I decided to put that aside and do something I think is important in giving back with our time, treasure and talent," Cox said.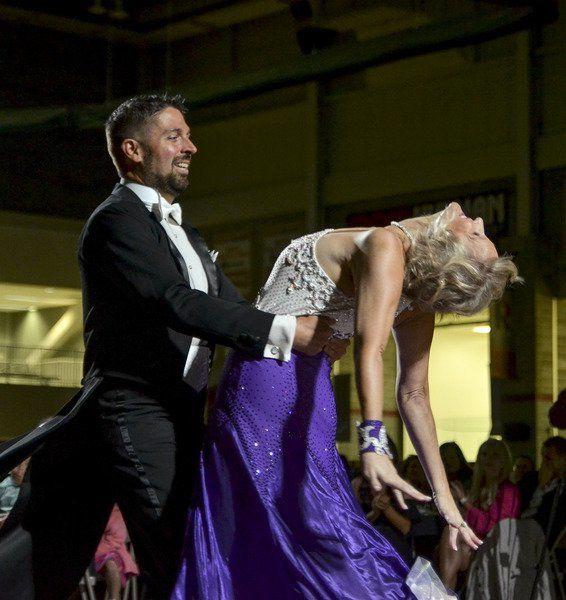 To fundraise for the event Cox said she solicited a number of individual donations and sponsorship to go along with a dueling pianos event and police department versus sheriff's office basketball game.
"I guess I didn't realize how competitive I was until I really started doing this, but when you take the fundraising seriously it can feel like a part-time job," Cox said.
Hellmann, stay-at-home mother of four and co-founder of Keymark Construction with her husband Jacob, said she tackled her fundraising the old fashioned way.
"I did all my work through emails, followups, phone calls and hitting the street," Hellmann said. "I hit the street and made connections. The amount of time and effort it would have taken me to put together an event, and that's not really my specialty, not in my toolbox, would have been too much.
"I did what I knew I was good at and that brought the money in."
And to bring that money in for the youth of the community, Hellmann said, made all the effort worth it.
"What has been amazing is the graciousness of the community," Hellmann said. "The outpouring of support, almost as soon as I would send an email or make a phone call, and the fact that everyone knew what CASY was right away ..."
"People, without a doubt, stopped and opened their wallets and gave what they could because this cause is so great. I have been astounded by our community's generosity and support."
Also participating in this year's Dancing with the Terre Haute Stars were Christian Shuck, Spardha Verma, Mike Mix, Rodney Clark, Dr. Caroline Mallory, Tucker Bruinsma, Melissa Doti, Marty Combs, Nicole Krasean and Dr. Laurie Valera.
Past winners include Danny Tanoos, Neil Ward, Jenny Newlin, Natalie Overton, Terri McGuire, Amy Anderson, Kim Perkins, Marla Flowers, Keith Lee, Todd Newman, Deidre Metzinger and Jocelyn Bean.
Reporter Alex Modesitt can be reached at 812-231-4232 or at Alex.modesitt@tribstar.com. Follow him on Twitter @TribStarAlex.