Third-graders at Fuqua Elementary have an opportunity to enhance their STEM skills and enjoy positive classroom culture each day thanks to a grant in memory of a Terre Haute South Vigo High School student.
"Building Good Character through Morning Meetings and STEM" is a project of Leslie Yocum and Jessyka West. A grant for that project was among dozens presented Wednesday afternoon by the Vigo County Education Foundation at Sarah Scott Middle School.
In a record amount of giving, the foundation awarded 155 grants totaling $91,353 to teachers for classroom enrichment opportunities. Of the 150 teacher-requested grants, 63 are new projects.
"I think it is indicative of teachers' attempts to reach and engage students in different and creative ways," said Jane Nichols, executive director of the Vigo County Education Foundation.
"All of these mini-grants are made for $750 or less, and it is amazing to see what great teachers are able to accomplish with that amount of money," Nichols said.
The Building Good Character project at Fuqua received the Travis J. Smith Memorial Mini Grant, which focuses on at-risk students and character development.
Tami and Jimmy Smith presented the award in memory of their son Travis, who was killed in an automobile accident during his freshman year at Ball State University.
A South Vigo graduate, Travis was a four-year member of the golf team and played varsity basketball. He was a long-time member of Terre Haute Boys & Girls Club, where he developed compassionate concern for children who were less fortunate.
Teacher Jessyka West said the Morning Meetings are being used to transition students into the school day as the children learn to greet each other kindly and develop social skills.
"We noticed a lot of students come to school and they really need some transition time before their brains were ready to start learning," West said after accepting the check of about $450 to purchase a variety of hands-on items such as blocks, Legos, dominoes and connective toys.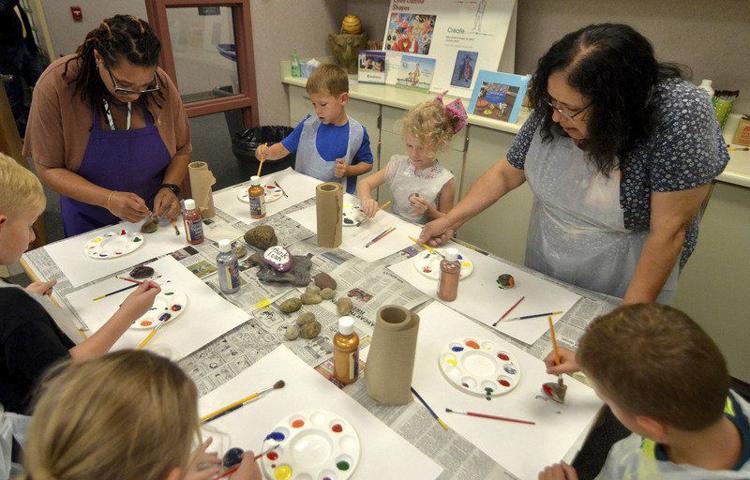 "We started doing some STEM activities on our own last year and noticed that it really helps start the day," West said.
She and Yocum also read about Morning Meetings and thought they could use both concepts to start off the day positively for the students.
Meanwhile, teacher Sherrie McGuirk said an art project is planned for the entire school at Sugar Grove Elementary.
The students will hear stories from selected books, she said, and each of the 400-plus students, teachers and staff members will be encouraged to paint a small rock with a positive quote or a character from one of the books.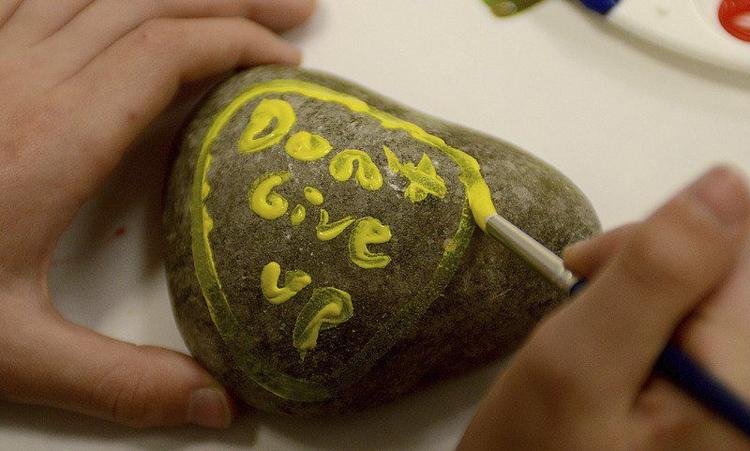 The school's Garden Gurus, who take care of the outdoor flower beds around the school, will then place the stones outdoors.
The Vigo County Education Foundation is a non-profit organization founded in 1984 with the mission of granting opportunities for advanced learning. The foundation has granted more than $2 million to schools and programs in Vigo County since 1984.
Lisa Trigg can be reached at 812-231-4254 or at lisa.trigg@tribstar.com. Follow her on Twitter at TribStarLisa.