Indiana State University's winter commencement ceremony is set for Saturday at Hulman Center, 200 N. Eighth St., Terre Haute.
The processional begins at 11:45 a.m. The ceremony starts at noon. 
Hulman Center, which is on-time and on-budget for a $50 million upgrade set to be complete late 2020, remains the location. The south entrance and concourse are closed at this time. At the conclusion of the ceremony, graduates will be led to the ground-level of the covered parking garage at the corner of Eighth Street and Larry Bird Avenue, where they will meet loved ones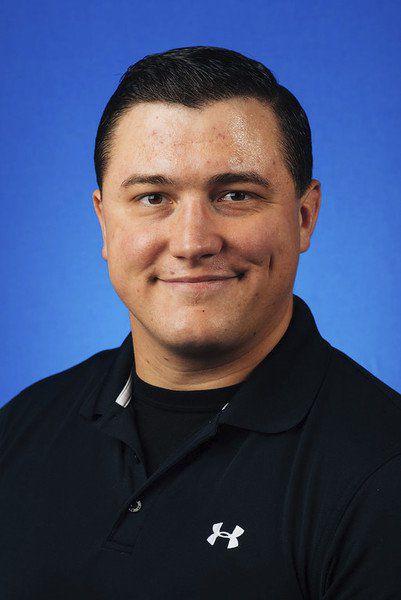 James Fraiser, a communication major from Madison, Georgia,  will provide the commencement address. 
Fraiser's journey to Indiana State started with the U.S. Marine Corps and ended with love when he relocated to area to be closer to his now-wife, Mandy, according to a university news release. The couple welcomed a son, Rhett, on May 14.
Fraiser, now of Jasonville, has a job lined up as a management trainee with Enterprise pending graduation. 
Fraiser was homeschooled until his junior year, when he opted to go to public high school. Fraiser flourished and graduated from Morgan County High School with a 3.8 GPA in 2011.
Fraiser then enlisted in the Marines. He was deployed twice with the 3rd Battalion 5th Marine Regiment.
As a lance corporal, Fraiser was responsible for leading six Marines and accountable for more than $30,000 worth of equipment. After being honorably discharged, Fraiser joined the Indiana Army National Guard as a corporal with similar responsibilities.
The alumni speaker is Rob Lowe, class of 1992 (business management) and master's degree in 1997 (human resource development), vice president of human resources and corporate talent acquisition for JBT Aerotech based in Orlando. 
The ceremony will be livestreamed at indstate.edu/academic-affairs/commencement/live.