Perla Vazquez, a first-generation college student from Elkhart, is thriving in her freshman year at Indiana State University.
"It's been going great," said the architectural engineering technology major, who earned a 4.0 last semester. Her goal after college is to work for an architectural firm and then perhaps have her own business some day.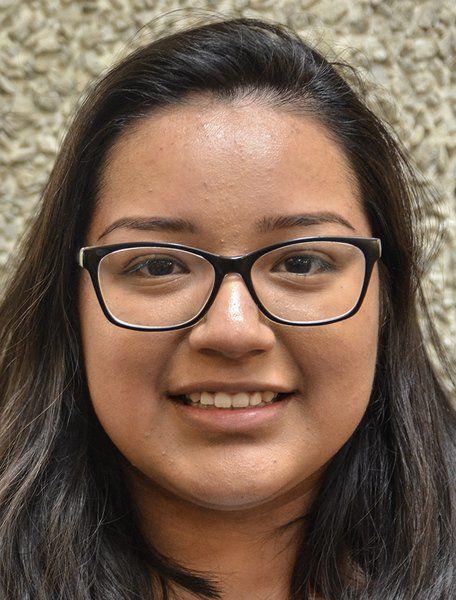 She's also a 21st Century Scholar, which pays for her tuition and fees and lifts that financial weight off her shoulders.
"It really helps out financially, otherwise it would be really hard," said Vazquez, who comes from a single-parent home consisting of her mom and two siblings. "I don't have to stress about how I keep going to school."
Other sources of financial aid pay for college costs not covered by 21st Century Scholars.
A younger brother, now a high school freshman, is also enrolled in the program.
On Tuesday, the Commission for Higher Education conducted a 21st Century Scholars Day at the Statehouse, in celebration of the program's 30th anniversary. The program is designed to give low-income Hoosier youth four years of paid college tuition, if they maintain good grades and stay out of trouble.
Commission numbers from 2018 show ISU with the heaviest concentration of 21st Century Scholars among the state's largest four-year campuses. Thirty-one percent of ISU's in-state undergraduate students were in the program, topping numbers from Ball State, IUPUI, Indiana University-Bloomington, and Purdue University in West Lafayette.
A total of 1,832 of ISU's overall student body of 13,405 students were 21st Century Scholars in 2018. "That's a significant number," Teresa Lubbers, Indiana's commissioner for higher education, said recently. "ISU leaders have clearly taken that on as a part of their mission."
This year, there are 1,347 Twenty-first Century Scholars on campus, according to ISU's Office of Student Financial Aid.
Joshua Elmore, ISU's 21st Century Scholar programming coordinator, said the program helps students achieve upward mobility and good paying jobs after graduation.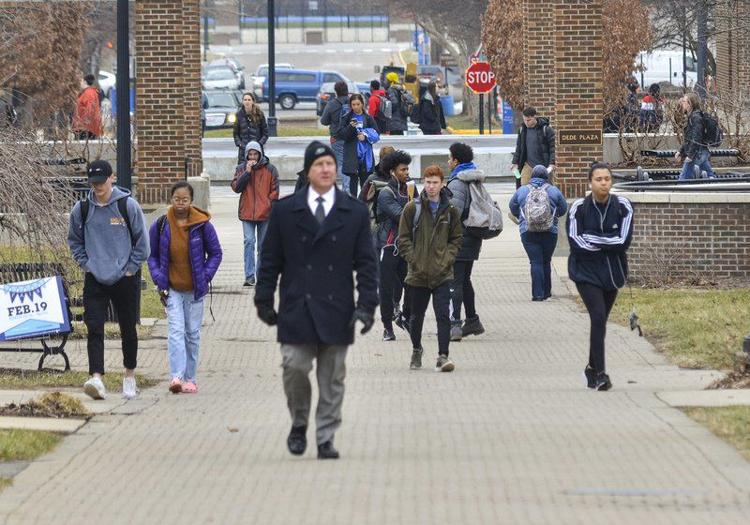 "To have that financial burden of tuition taken care of for four years is such a huge help in graduating with the least amount of debt possible," Elmore said.
Scholars tend to be a highly motivated, hardworking group, and often check in with Elmore to determine if any changes, such as changing majors or dropping/adding a class, will impact their scholarship. ISU offers programming to assist Scholars in terms of finances, academics, campus involvement and career development, he said.
MaKayla Stableton, an ISU freshman from Terre Haute, also is a 21st Century Scholar. "It's a great program," she said. She doesn't have to go into debt to pay for college, and while she has a job, it's for spending money.
"I'm able to able to work, but I don't have to work full-time to pay for college," she said. Without the scholarship, she believes she would struggle to pay for college. She has other sources of financial aid as well.
She lives at home, so that saves her room and board costs. A criminal justice major, Stableton hopes for a career as a police detective.
Stableton is benefiting from more than the scholarship; the program and university offer staff and resources as well to assist her with her college journey. "There are so many people you can talk to," she said. Staff also have encouraged her to get active on campus and have provided opportunities to meet other Scholars.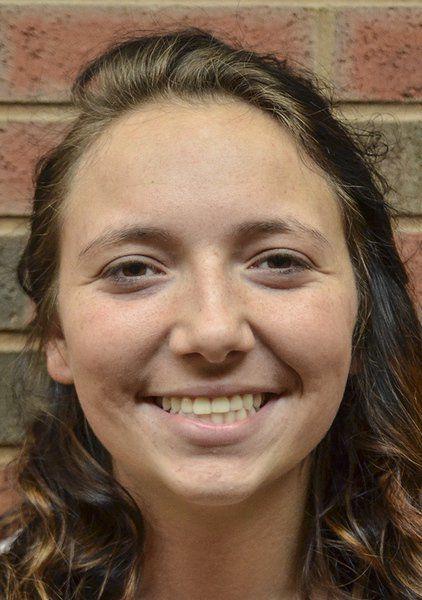 On Tuesday, ISU president Deborah Curtis stood on the floor of the State Senate with current and former ISU students as state Sen. Rod Bray presented a resolution recognizing the 30th anniversary of the 21st Century Scholars program.
Lubbers, Indiana's commissioner for higher education, spoke after Bray on the Senate floor and recognized President Curtis.
"Indiana State has made a significant commitment to the program and really sees this as part of its mission," she said.
Lubbers thanked lawmakers for consistent support and noted the students, past and present, from the program who were in the chamber.
"The return on your investment is behind me and in the gallery," she said.
Gov. Eric Holcomb recognized the day with a proclamation, and both chambers of the General Assembly approved resolutions to acknowledge that 40,000 Hoosiers have completed a degree with the Scholars program and more than 100,000 students — from seventh graders to seniors in college — are enrolled today, according to the Commission.
Sue Loughlin can be reached at 812-231-4235 or at sue.loughlin@tribstar.com Follow Sue on Twitter @TribStarSue.