Indiana State University officials gathered Friday to recognize employees and students who are leading the way to make campus more inclusively excellent.
Nominees are identified for their commitment and dedication to serving students, as well as creating a more equitable workplace. Awards are selected by the President's Council on Inclusive Excellence.
Venita Stallings, an adviser in University College, was presented the staff award.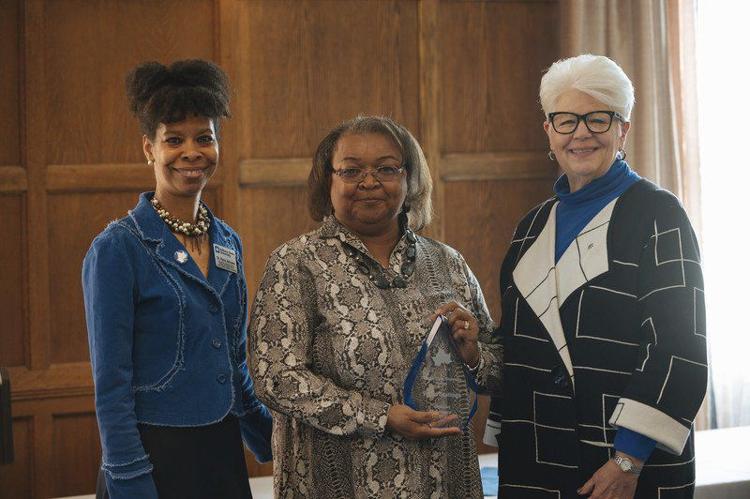 The Bayh College of Education's Colleagues Helping Implement Lifelong Learning (CHILL) was recognized with the student organization award.
"To the students and Venita, who is a long-serving quality colleague on campus: This is an important moment," said ISU President Deborah Curtis. "It's not just to thank you. It's a 'well-done' for the work you've done. You've become role models for others," Curtis said.
CHILL provides education majors the opportunity to engage in mentorships that build a community based on professionalism, leadership and collaboration through an innovative, cross-curricular approach. The organization strives to create opportunities for students to offer firsthand accounts of their own experiences in the teacher education program at Indiana State.
"Thanks for taking the time to recognize what we do in the community and for our fellow education majors," said Andrew Brown, a middle school math teaching major from Crawfordsville.
Rana Johnson, who joined the Indiana State staff Sept. 1 as associate vice president of inclusive excellence and strategic planning, served as the luncheon's emcee.