Indiana State University is taking a critical look at the future of one of its residence halls, Lincoln Quad, built in 1969.
Lincoln Quad is the only on-campus residence hall that has not undergone a major renovation.
ISU President Deborah Curtis has asked Diann McKee, senior vice president, to lead a review committee to assess the future of the facility, and the administration will provide a recommendation at the Oct. 11 board of trustees meeting.
The information item was presented during Friday's board of trustees meeting in Indianapolis, where the board had a retreat this past week. Lincoln Quad will remain open for the 2019-20 academic year, but it is not expected to be fully occupied.
During the past 10 years, Indiana State has renovated the majority of its student housing to upgrade facilities and better meet expectations of today's students. At the same time, multiple apartment housing projects have been developed adjacent to campus by third parties.
McKee and the committee will review whether Lincoln Quad should be considered for renovation, which is probably not likely given the cost and current condition, said Teresa Exline, ISU chief of staff. The review also will look at whether it should be closed, whether it should be demolished and the possible time frames.
The review also will look at whether additional housing would be needed if Lincoln Quad is closed, Exline said.
In the past 10 years, the university has added about 1,000 new beds to its residence hall system, with the construction of Reeve Hall and 500 Wabash, Exline said. All planned residence renovations have been completed and "everything is back online," she said.
A facility assessment conducted about 10 years ago estimated it would cost $55 million for a total renovation of the residence hall, McKee said. "Certainly the cost of construction has increased greatly."
Among the facility challenges are that it has an open concept with a lot of entries and exits, which pose security challenges. Room sizes are smaller, and it has underground piping — part of a steam distribution system — that is difficult to repair. 
The multi-level residence hall has a north half and south half joined by a central dining facility; it was constructed as apartment-like suites, with five students per suite. It has 760 beds.
McKee said her charge over the next several weeks is to convene a group to look at options and report back recommendations.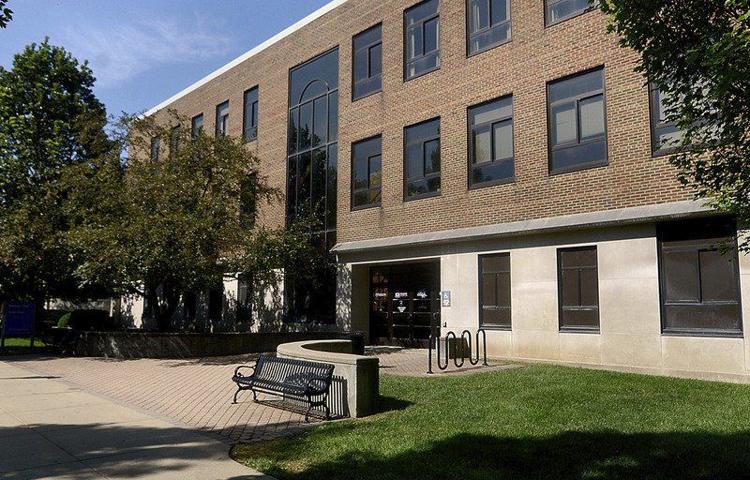 Other ISU matters 
In its only action item on Thursday, trustees authorized the administration to seek necessary state approvals to spend up to $18.4 million for renovation of Dreiser Hall.
The approval allows the university to develop a plan of financing and enter contracts to design, construct and equip the facility once state approvals are obtained.
The 2019 Indiana General Assembly approved funding for the project, which calls for major upgrades in mechanical and electrical systems that will improve temperature control, indoor air quality, and lighting. The renovation also will provide full ADA accessibility to all levels of the facility, including the theatre and restrooms. Repair of the building exterior will increase weather resistance and energy efficiency.
Construction won't begin until after spring semester 2020. Funding consists of $18.4 million in bonding authority, with state funding [through fee-replacement] available after July 1, 2020.
In another information item, the board learned about proposed revisions to a policy prohibiting sexual misconduct, intimate partner violence and stalking.
In 2015, trustees approved the policy, which was "a significant overhaul" of previous policies and intended to ensure ISU complied with directives from the U.S. Department of Education and legislative requirements, such as the Amendments to the Violence Against Women Act.
ISU has a process that assists both victim/survivors and accused students, according to information provided to the board, and it "has implemented a fair and equitable process for adjudication of complaints."
Since 2015, there has been a change of administration at the federal level and new proposed guidelines; also, federal court decisions have addressed elements of due process related to sexual violence and sexual harassment. "Thus, the legal environment is ever-changing," according to information presented to trustees.
Proposed changes will go to ISU governance units for feedback, and the process is just beginning, Exline said. "We expect additional instruction from the federal government."
The administration will request trustee action on the changes in October.
Sue Loughlin can be reached at 812-231-4235 or at sue.loughlin@tribstar.com Follow Sue on Twitter @TribStarSue.