Preparing false tax returns resulted in the faux federal investigation and arrest of Nate Loophole on Tuesday.
Building the faux case against the felonious accountant was the job of a Indiana State University students under guidance of special agents from the criminal investigation division of the Internal Revenue Service.
"I had a lot of fun going undercover," said Brice Mullins, a senior from Decatur, Illinois, who is studying cybersecurity. "I was able to express some creativity."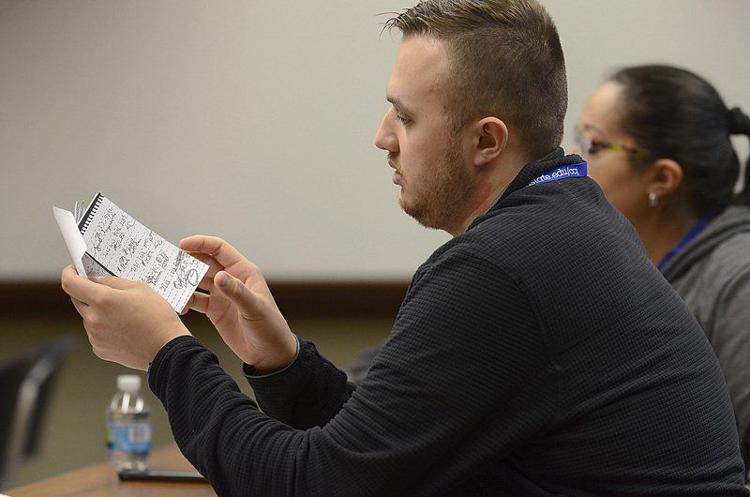 Mullins created a cover identity that he used in an interview with the "suspect" to build probable cause for the arrest.
The training and recruitment exercise at ISU brought together students from the School of Criminology and Security Studies with accounting students for an interactive learning session known as the Adrian Project, which introduces college students to the law enforcement side of accounting and taxes.
"It's a recruitment tool," said Harry Chavis, acting assistant special in charge of the Chicago field office of IRS Criminal Investigations.
"We are always looking to partner with universities to recruit potential hires. We are always looking for accounting students who will look at a career path they maybe hadn't considered."
The criminal investigation could focus on an individual, a business,a corporation or some individuals within a corporation. Unscrupulous tax preparers in small businesses who are not properly reporting income or taxes also fall under the realm of criminal tax investigations.
Such was one of the cases examined by students Tuesday during the six-hour event.
"I think it's really cool," said Matt George, a junior from Fort Wayne. "All these federal agencies, you never see them around like we do local law enforcement. But it's cool to learn how they conduct their investigations."
With input from professors, the students learned about seeking search warrants, surveillance, wearing recording devices as they interview suspects, presenting their case to a federal magistrate and how to wear and handle firearms.
They also heard a lot of federal codes, such as Title 18 Section 287 – the false claim statute that covers assisting someone in filing a false tax return.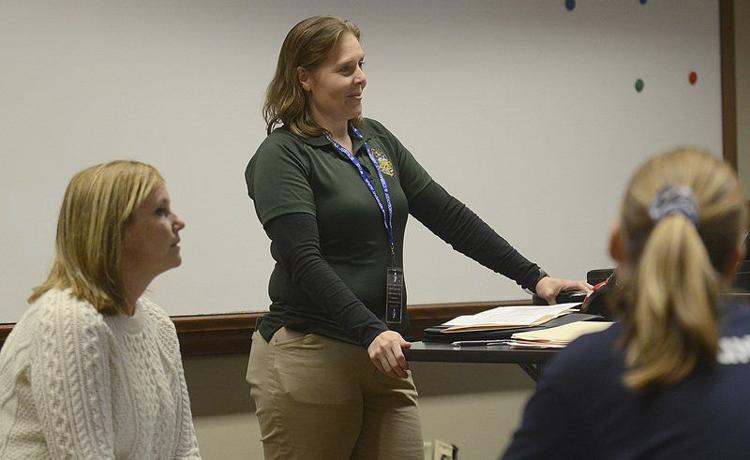 When Mullins and George presented their case to "magistrate" Chavis, they were able to show probable cause for the arrest of Mr. Loophole. Then they served their search and arrests warrants.
Chavis said federal agencies seek talented students to join their ranks, and the Chicago field office recently posted some job openings, which made for timing to present the Adrian Project at ISU.
Special talent in accounting is a positive for the IRS criminal investigators.
"We've got some top-notch students we've met today," Chavis said.
Lisa Trigg can be reached at 812-231-4254 or at lisa.trigg@tribstar.com. Follow her on Twitter at TribStarLisa.