Under a new Indiana law, Indiana high school students would have multiple "pathways" to meet graduation requirements, rather than just a single test.
House Bill 1003 calls for the State Board of Education to establish graduation pathway requirements, creating more options for students to show they are ready to exit high school. The law moves from relying on one measure to multiple measures for the high school exit requirement.
The pathways "are yet to be determined by the state," said Michael Brown, director of legislative affairs with the Indiana Department of Education. "Now that the bill has passed, those talks have started."
The pathways could include passing end-of-course assessments, achieving a certain score on a college entrance exam like the SAT or ACT, passing international baccalaureate or advanced placement exams or receiving industry certifications.
Other pathway options include the Armed Services Vocational Aptitude test, assessments necessary to receive college credit for dual credit courses and any other pathway approved by the state.
The new requirement would take effect after June 30, 2018. The state board would establish the pathways in consultation with the Department of Workforce Development and the Commission for Higher Education.
"Not everyone is college-bound," says state Rep. Bob Behning, R-Indianapolis, the bill's author. "We recognize for some students it makes more sense to be CTE [career-technology education] focused. Let's establish a CTE pathway or credential for them."
The Legislature "gave the state board wide authority to create those pathways" required for graduation, Behning said.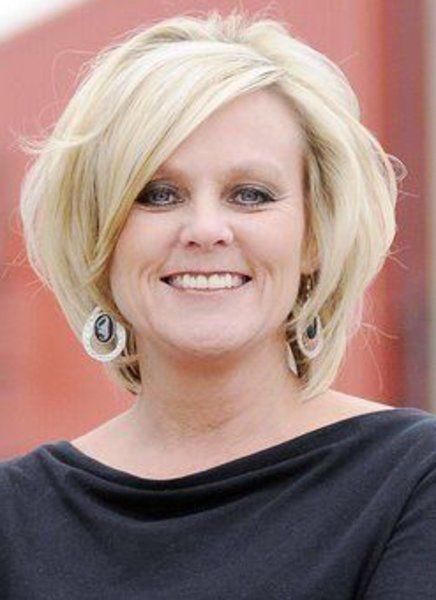 Also "very supportive" is Jennifer McCormick, the state superintendent of public instruction. "From the beginning, we said there has to be more than one way to get a diploma. I think it will help with some of the concerns employers are telling us that they need more students who have workforce credentials."
For other students, it will provide additional options to demonstrate they are college ready.
Karen Goeller, Vigo County School Corp. deputy superintendent, views the change as a positive one. "That will be a welcome change. Instead of just one test, there will be other ways to demonstrate proficiency for moving into higher education or careers," she said.
Dave Chapman, South Vermillion School Corp. superintendent, sees benefits, but needs more details. "We're not factories. We don't produce the same type of product with every kid. What pathways will allow us to do is find that path for success for all the kids," he said.
Now, there is one option, and everyone must take the same test, whether they are high ability, middle of the road or a high functioning special education student, Chapman said. "We've been saying for years that's not fair," he said.
Replacing ISTEP-plus
Graduation pathways are just one component of House Bill 1003, a new statewide assessment program that replaces the current ISTEP-plus test. The new assessment system, called ILEARN, takes effect for the 2018-19 school year; ILEARN will be administered starting in spring 2019.
The test framework, in terms of grade levels tested, will be very similar, Goeller said. There will be advantages in that test results will get back to schools and families sooner, and the test involves a single testing window at the end of the school year.
Currently, there are two testing windows, one in late winter and another in spring.
Other components of the law:
• Math and English/language arts will be tested yearly in grades 3 through 8 and one time in grades 9 through 12. Science will be tested one time in grades 3 through 5; one time in grades 6 through 9 and one time in grades 10-12. U.S. history or U.S. government must be tested at least once in grades 5 or 8.
•IDOE must establish procedures that encourage Indiana teachers to score open-ended writing assessments (but not in their own school district).
• For 2017-18, schools will have more flexibility to determine how to include ISTEP results in teacher evaluations.
• The law also requests a summer study committee concerning teacher evaluations.
For elementary and middle school students, ILEARN could be "computer-adaptive," and adjust difficulty based on students' answers. Educators say such an exam can more precisely determine how students are doing in school and offers more useful feedback for adjusting classroom instruction, according to Chalkbeat.
McCormick favors making those tests computer-adaptive because they provide a better indication of how students are doing in school.
Overall, she said, the department is pleased with the outcome for grade 3 to 8 testing and the greater flexibility the law provides. "We were very involved in the bill to the degree we could be, providing input and sharing our agreement and concerns," she said. "We were welcomed to the table [by legislators].
She is disappointed the high school test will go back to end-of-course assessments in English, Algebra 1 and science, something the state had gotten away from last year and this year. She believes ECAs are too course specific and had hoped for an assessment that "meets the letter of the law but allows for more flexibility in content."
While students will have to take ECAs, if they don't pass them, they will still have other "pathways" under the new law to show they are ready to exit high school and meet graduation requirements.
The legislation also requires that scores be returned to the State Board not later than Aug. 14 for the 2018-19 test, and July 1 thereafter. A high priority is to reduce testing time, Behning said. "We want it shorter ... so kids can focus more on learning as opposed to testing."
'Now the work begins'
Commenting on the new ILEARN legislation, state Rep. Clyde Kersey, D-Terre Haute, believes "it's a good thing we will be getting rid of ISTEP, but we don't know what the new test will look like ... it's not really clear what will replace it." 
Kersey said he's concerned that not enough time will be spent developing the new test, if it is to begin in the 2018-19 academic year.
"I think we are rushing into something before we've really studied it. I voted against it for that reason," Kersey said. "We need to spend more time studying it for the sake of teachers who must teach the new curriculum and students who must adapt to it."
He also believes funds need to be invested in preparing teachers and students for the new test.
The new law urges the general assembly to form a summer study committee to examine teacher evaluations; in recent years, student test scores have been a factor in those evaluations. "That has been a bone of contention," Kersey said. "It's not fair to evaluate teachers based on [state testing] because there is such great variation" when comparing wealthier school districts to low income and rural districts, he said.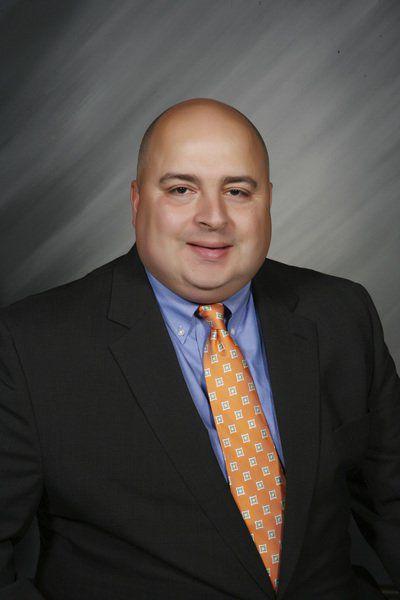 State Sen. Jon Ford, R-Terre Haute, said "It's not a perfect bill, but it is an improvement." He supports the creation of the graduation pathways as well as a summer study committee to review teacher evaluations. He does not believe standardized testing should be used in teacher evaluations.
McCormick says state mandated tests "were never designed to evaluate teachers," and she believes there are better ways to achieve classroom accountability.
In terms of overall changes in HB 1003, Chapman, South Vermillion superintendent, said he's reached out to different professional organizations to learn more. He's learned from experience that when something is changed, "Don't rush to judgment ... now the work begins."
He believes the legislative intent is good, "better than we've seen in the past, but we just need to see how the pieces will fit now."
Sue Loughlin can be reached at 812-231-4235 or at sue.loughlin@tribstar.com Follow Sue on Twitter @TribStarSue.