The Hulman family and its employees started manufacturing "clabber" baking powder in Terre Haute in 1899 — two decades before the image of a smiling girl, holding a plate of biscuits, graced the aqua blue label on its cans.
Now for the first time in its century-plus history, Clabber Girl Corp. — the maker of Clabber Girl Baking Powder — has a new owner.
Hulman & Co. on Wednesday announced the sale of its Clabber Girl operations to B&G Foods Inc. The New Jersey-based B&G manufactures and distributes a broad range of food products including Cream of Wheat, Green Giant, Ortega, SnackWell's and others.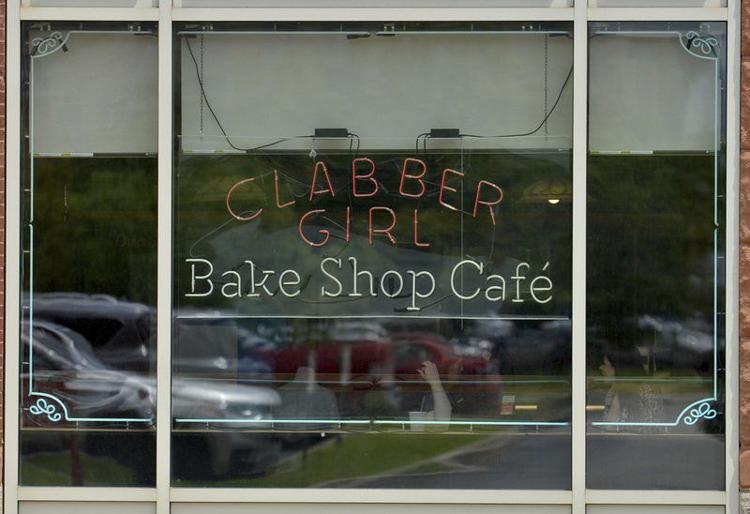 The Hulmans' direct business footprint in Terre Haute, once vast, appears to have come to a close.
The 180 employees at Clabber Girl's historic facility at Ninth Street and Wabash Avenue, as well as the Terre Haute community, shouldn't notice any changes in day-to-day activities, company officials said.
And the Clabber Girl Museum, featuring Hulman family relics and photographs, will remain as-is inside the building.
B&G paid $80 million for Clabber Girl, according to a U.S. Securities and Exchange Commission filing Wednesday.
B&G used cash and revolving loans to purchase the brand, a company news release said. B&G expects Clabber Girl will generate $70 million to $75 million of net sales annually, according to the corporate news release.
One visible change Clabber Girl president and chief operating officer Gary Morris wants to see in the future, though, is an expansion of the firm's production in Terre Haute.
The sale of Clabber Girl by the Hulmans allows both companies a greater focus on their 21st-century specialties — motorsports for the Hulmans and baking products for Clabber Girl.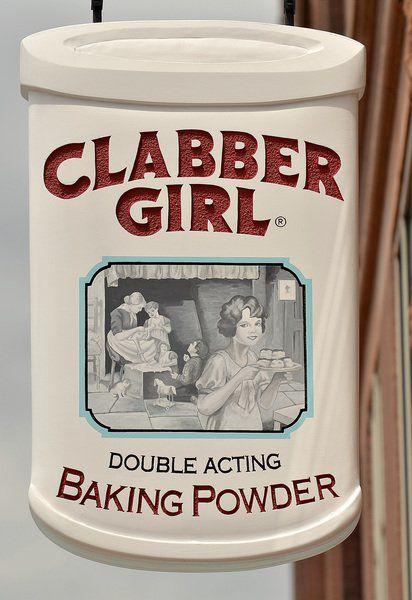 By joining B&G, a food corporation with more than 50 brands and 2,500 employees across North America, Clabber Girl has a prime chance to grow, Morris believes.
"This is a company that understands the food business," Morris said Wednesday morning at the Clabber Girl Bakeshop, "and that's very important to us."
Clabber Girl's potential to grow factored heavily in the Hulmans' decision to sell to B&G, said Mark Miles, the Hulman & Co. CEO and president. And though this sale largely ends the Hulman family's 150-plus years of business activity in Terre Haute, the company envisions the baking powder manufacturer continuing its legacy for years to come, Miles added.
"I think in 20 years, [the Hulman connection to Terre Haute] will be much the same, but hopefully with a bigger Clabber Girl," Miles said.
The sale trims the Hulman & Co. business to its racing interests. "It's strategic for Hulman & Co." Miles said Wednesday. "We thought it was important to focus on the racing business."
The company owns and operates Indianapolis Motor Speedway, the iconic track that Terre Haute businessman and philanthropist Tony Hulman purchased and resurrected after World War II. The Hulmans' racing interests also include the IndyCar Series and IMS Productions.
The 103rd running of their marquee event, the Indianapolis 500, is just 12 days away. Auto racers compete for the 500's Borg-Warner trophy on May 26, with a 12:19 p.m. start.
There wasn't yet a "The Greatest Spectacle in Racing," let alone automobiles, when German immigrant brothers Francis and Herman Hulman launched their dry goods business, Hulman & Co. in 1850 in downtown Terre Haute.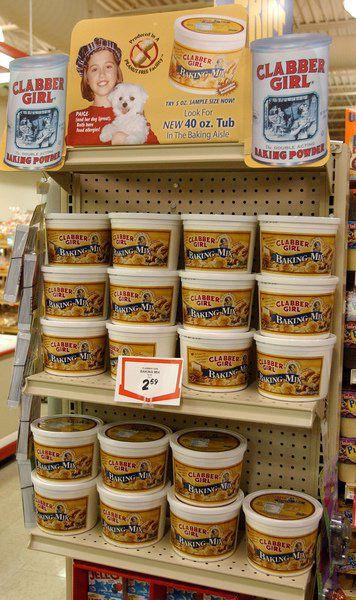 They opened a wholesale grocery in 1858, joining their other local ventures — a distillery on the Wabash River front, a liquor house and a spice mill capable of roasting 100 sacks of coffee daily, according to Tribune-Star archives and Vigo County Historical Society records.
Herman Hulman concocted a baking powder from baked fireplace ash and sour milk. Cooks got inconsistent results from that initial mix, known as "clabber."
Herman perfected the recipe, over a 40-year span, leading to the Hulmans' Milk Brand baking powder. Their Clabber baking powder debuted in 1899. The company opened the eye-catching building at Ninth and Wabash in 1892. Labor leader Eugene V. Debs, a close friend of Herman, spoke at its dedication ceremony.
In 1923, Herman's grandson — Tony Hulman Jr. — devised a national advertising campaign, which included the biscuit-holding girl on the label, for the baking powder. It made Clabber Girl a household name and staple.
Today, Clabber Girl manufactures and distributes baking soda, corn starch and the Royal brand products, a line that includes cheesecake, gelatin, pie fillings and puddings. The firm has grown from around 50 employees in 2000 to the present 180, said Morris, who is in his 19th year as Clabber Girl president.
Though the workers should not notice any differences, "the change was an eye-opener for them," Morris said.
Standing in the lobby between the museum and bakeshop, flanked by walls full of historic photographs and a display case, Morris said, "This is all staying here. The foundation and roots are where we came from."
Selling a profitable legacy business wasn't a quick decision for Hulman & Co., Miles said. The process of finding the right company to operate Clabber Girl for the long term in Terre Haute took nearly two years to complete.
"You can't require a buyer to do something for a hundred years," Miles said, "but B&G is a great food company. They said they intend to invest in this and grow the business here."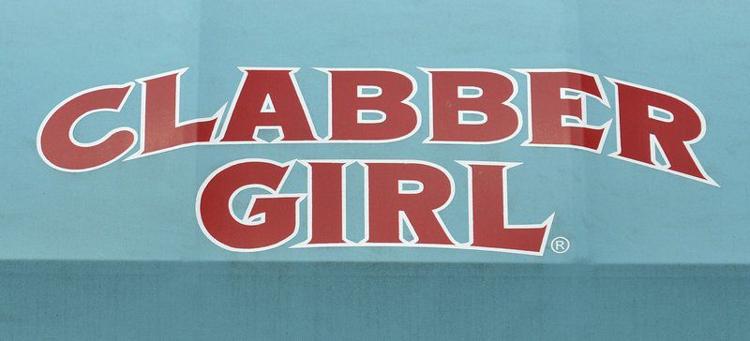 The purchase of Clabber Girl aligns with B&G's history of acquiring "well-established brands with defensible market positions and strong cash flow," B&G president and CEO, Kenneth G. Romanzi, said in its news release. "Clabber Girl Corporation is the number one manufacturer of branded retail baking powder and also holds leadership positions in baking soda and corn starch."
B&G's prominence and breadth in the industry makes the sale look "like a good thing for the community," said Steve Witt, president of the Terre Haute Economic Development Corp. "Hulman & Co. has been such an integral part of our community for 150 years. It's sad in that regard, but companies' priorities change, and time moves on."
Clabber Girl's own market status wasn't an afterthought for Hulman & Co., nor was the Hulmans' background in the community, Miles said.
"There's always been a very strong connection to Terre Haute," he said. "And 'connection' probably isn't the best word. Terre Haute is in the DNA of the company. But [Clabber Girl has] also been a good business."
Mark Bennett can be reached at 812-231-4377 or mark.bennett@tribstar.com.