Hoosiers and Terre Hauteans reacted with alarm and sadness to the protesters' temporary takeover of the U.S. Capitol on Wednesday that disrupted a joint session of Congress convened to tally the results of the Electoral College vote.
The Terre Haute area's congressman, U.S. Rep. Larry Bucshon, a Republican and a staunch supporter of  President Donald Trump, decried the storming of the Capitol as "not lawful" and "un-American."
Bucshon on twitter wrote, "Supporters of the @realDonaldTrump please stand down and leave the Capitol. I do not condone any form of violence. A peaceful protest is your Constitutional right, but what is happening now is not lawful. It is un-American."
U.S. Sen. Todd Young, another Indiana Republican, also disapproved calling protesters' actions "reprehensible."
He tweeted, "In America we have a right to peacefully protest, but what has occurred today goes against everything we stand for as a nation. This is not a peaceful protest — it is violence and it is reprehensible. This must stop."
Sen. Mike Braun, a Republican and the junior senator from the Hoosier state, tweeted, "What we're seeing at the Capitol is wrong, hurts the cause of election integrity, and needs to stop immediately. Rioting and violence are never acceptable."
Former Democratic U.S. Sen. Joe Donnelly of Indiana went further, calling the people who stormed the Capitol "thugs" and "terrorists."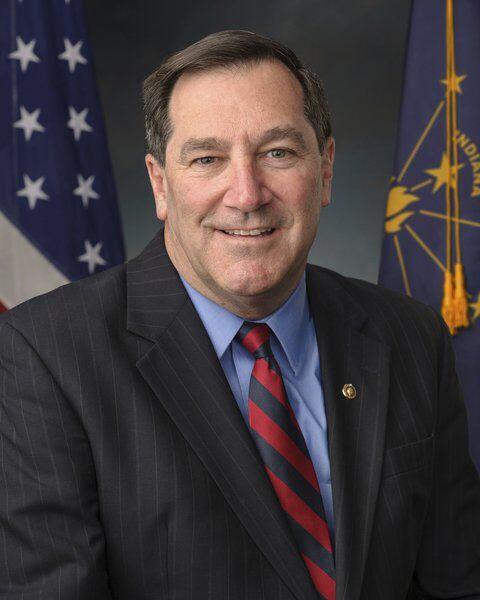 Donnelly tweeted, "I am praying for the safety of all the people who work in the Capitol, the Senate and House members, and the police who are working to protect them. The thugs who have stormed the Capitol grounds are terrorists attacking our country."
Upon hearing the news of protesters breaching the House and Senate chambers, former U.S. Rep. Ed Pease said, "This is astonishing to me."
Pease, a Republican, represented Terre Haute and western Indiana in the old Seventh District from 1997 to 2001. Such a breach seemed unimaginable during his tenure in the U.S. House "because we had police officers and a protection detail, and that was their job — to protect the building," he said.
The political atmosphere in Washington has grown more toxic through the 21st century, Pease said.
"The whole tone of the last 20 years – and it's accelerated in the past five years – is troubling," he said.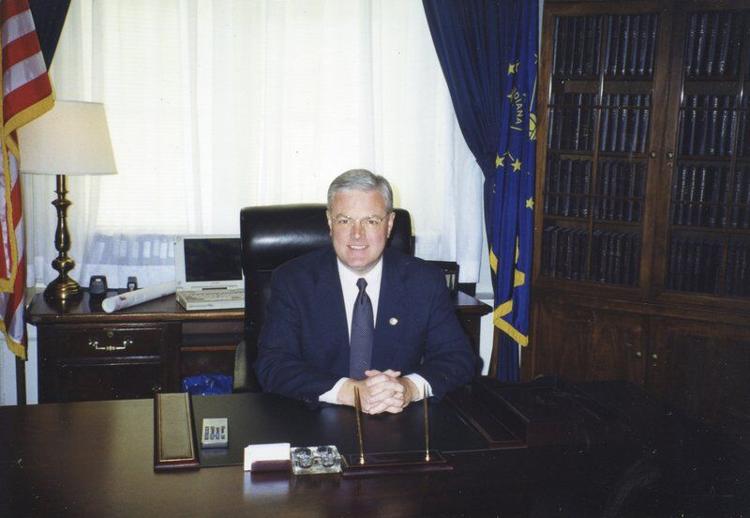 The 69-year-old Pease understands the tumultuous nature of politics. He served in the House during its vote to impeach former President Bill Clinton in December 1998.
The progression of divisiveness since then has resulted in an unpredictable, anything-goes climate in government, he said. Both sides must say "enough" of the incivility, Pease said.
"There is a bigger issue that also has to be addressed, and that is, how do you keep together such a diverse nation?" he added. "That question isn't being asked."
Republican state Rep. Bruce Borders, R-Jasonville, prefaced his comments with the caveat he didn't have all the information of those who were at the Capitol, but he said misbehavior is possible whenever large groups of people gather.
"People are obviously upset and feel the election was stolen, which, quite frankly, I do too," Borders said.
"... But there is a way of protesting peacefully and again, I don't know all that happened, but it's not uncommon for this to happen at our own statehouse. Every once in a while you'll get a crackpot that acts out."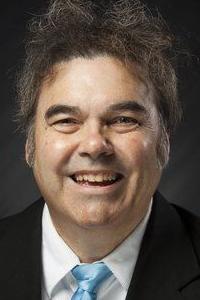 Borders cautioned, however, against characterizing all those who crashed the Capitol with a single brushstroke.
He said pictures and videos of the afternoon's events show a great number of people peacefully gathering outside while just a few "really strange looking folks," broke into the building.
"I won't jump to conclusions without knowing whether they were actually Trump supporters or people just enjoying — and it's something I've experienced in situations at the state capitol, for things not nearly as emotionally charged as this, you sometimes have bad players on both sides of the ball game," Borders said.
Matthew Bergbower, professor of political science at Indiana State University, said this is the first time in U.S. history where proceedings of an electoral vote count were interrupted to the degree that members of Congress had to be evacuated.
"You hate to establish a precedent where the losing side would be able to just, through the use of force, be able to delay the electoral transition of power," he said. "You need to be alarmed. If you are a governing body in Washington, D.C., you need to maybe take some proper steps to protect from this happening again.
"The point of surprise for me was people entering the Capitol building and then going into the chambers," he said.
Bergbower said there has been examples of violence in the nation's Capitol, referring to a March 1, 1954, shooing in the U.S. House.
That shooting involved the Puerto Rican Nationalist Party that argued for an independent Puerto Rico. Five Congressmen were wounded in the shooting from the visitor's gallery.
"But that was a few people, while this protest is thousands of people," he said.
Bergbower said nonviolent protests outside the Capitol building are a sign of healthy democracy. But this, he said, "crosses the line, for most, when you enter into the Capitol building and disrupt the proceedings that are ongoing. ... I am saddened by the the fact that we could not go through today's business in an orderly fashion." 
Sister Barbara Battista is the social justice promoter for the Sisters of Providence and a veteran protester. She, in fact, was arrested in the Capitol complex in 2019 while nonviolently demonstrating.
She said the events at the Capitol on Wednesday marked "such a sad, sad day for our country."
"I believe it says we are in a much more precarious position in terms of maintaining our democracy, maintaining this fragile experiment we call the republic, then I ever imagined. ..."  Battista said. "I do think we can move forward from this, I do think there can be healing, but it's going to take a lot of work from all of us."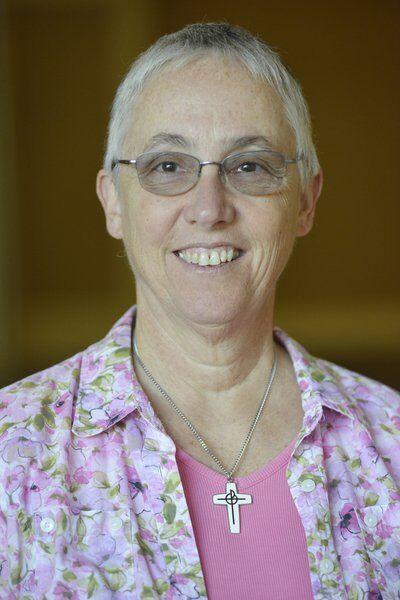 When Black Lives Matter protests took place in Washington, the Capitol steps "were full of National Guard in riot gear and automatic weapons and they were spaced throughout," she said. "It sure doesn't seem like they had the same level of preparedness for this protest."
She added, "I'm really concerned that we seem to have a whole different response to a crowd of mostly white people that gathered in protests," she said. "Protest is good and part of democracy. It's what we do, but the fact that these people are totally disregarding the nation's capital, the Capitol building, and inflicting such damage" and confronting lawmakers is troubling, she said.
Battista was one of five demonstrators who laid on the floor of the Russell building rotunda to make the shape of the cross in July 2019. About 70 who had gathered in the rotunda were arrested by Capitol Police in July 2019 for alleged "crowding, obstructing or incommoding." Battista later said she knew she risked arrest in that effort to bring attention "to inhumane conditions, especially for children, in migrant detention centers."
After the protestors stormed the Capitol on Wednesday, she said she was disappointed President Trump hadn't "gotten on the airwaves" immediately to call for calm and ask the protestors to retreat.
Contributing to this report were Tribune-Star writers including Mark Bennett, Mark Fitton, Howard Greninger, Sue Loughlin and Alex Modesitt.