Five days after announcing his 2020 re-election bid, Gov. Eric Holcomb on Thursday hit Terre Haute on a daylong campaign kickoff swing.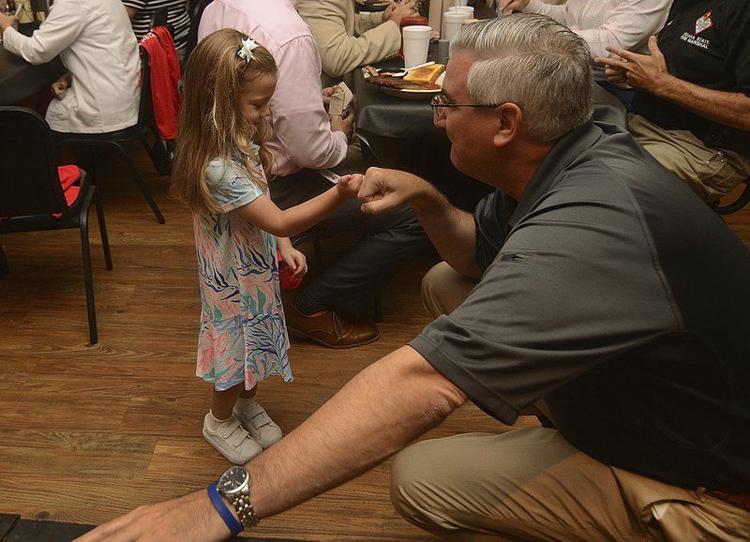 About 60 Republican faithful turned out for lunchtime appearance by the governor  at Rick's Smokehouse, where Holcomb proclaimed Terre Haute a "crown jewel" for Indiana.
"We're really are a model state. We're on a roll — a lot of momentum (and) you're feeling it right here in Vigo County as much as anyone else is," he said.
Holcomb touted Indiana's top ratings by CEO magazine as the best state in which to grow a business and CNBC for investment in infrastructure. He said that investment goes beyond roads and bridges to include airports, water ports and trails and bringing rural communities out of the "internet darkness."
Indiana is perfectly positioned to continue to lead the nation in the next four years, the governor said. He vowed to continue partnerships with local governments he said have been key to the state's success.
"We're going to keep the pedal to the metal and really take this state to places that we've never been before," he said.
In 2016, Democrat John Gregg carried Vigo County in the race for governor. Gregg served part of the county in the state House of Representatives from 1986 to 2003.
In that race, Holcomb had little more than three months to campaign for governor after Mike Pence became Donald Trump's vice presidential running mate.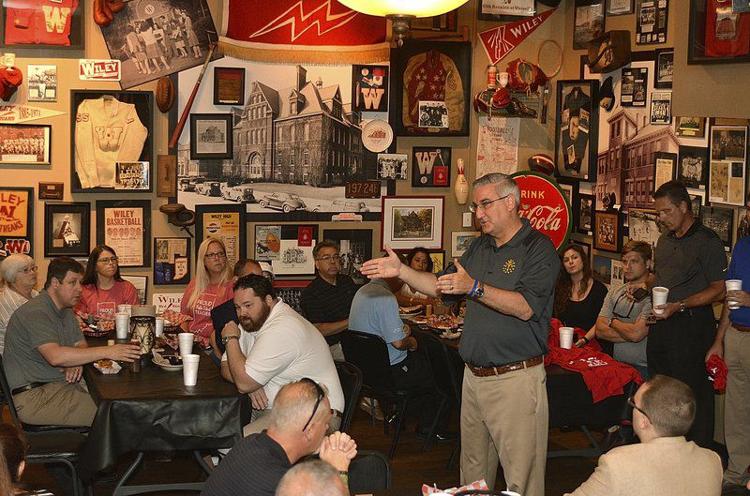 Holcomb told reporters Thursday his campaign is designed for Hoosiers "to inform us" what they'd like to see on the state's agenda.
"This is where we get our marching orders, so to speak," he said.
Holcomb said Indiana has separated itself from the pack by helping people "skill up" for the 21st century.
He said employment is at a record high across the state and just 14,000 workers are drawing unemployment benefits, compared with more than 150,000 in 2009.
Holcomb said keeping people on the road to recovery is "near and dear to my head and heart." He said he wants to do much more to ensure Hoosiers are "healthy, wealthy and wise" by helping to improve their physical health, mental health and addiction recovery.
"We have programs out there for … different populations," he said. "We want to make sure that we're making folks aware that they are there … and that they're close and accessible."
Insurance executive and former state health commissioner Woody Myers has announced his intention to challenge Holcomb and two other Democrats — state Sen. Eddie Melton of Gary and State Rep. Karlee Macer of Indianapolis — are considering bids.
Dave Taylor can be reached at 812-231-4299 or dave.taylor@tribstar.com. Follow him on Twitter @TribStarDave.