A major decision about the future of Vigo County high school facilities is expected at Thursday's Vigo County School Board meeting.
Superintendent Rob Haworth will present a formal recommendation, and the school board is expected to vote on whether to pursue a high school project and place a referendum on the May ballot.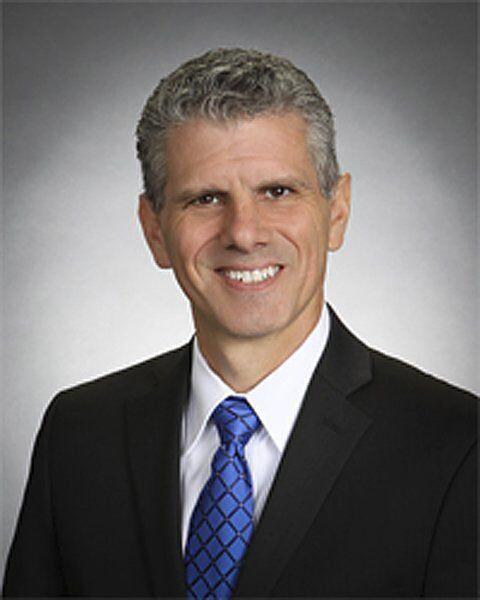 The board meets at 6 p.m. in the administration building conference center, 501 W. Olive St. in West Terre Haute.
The meeting will include an overview of projects by Haworth; the financial impact of the projects by Todd Samuelson of Baker Tilly, financial advisor; and public comment on the projects.
A formal recommendation is expected, said Katelynn Liebermann, VCSC interim spokesperson. It is anticipated the board will make a decision regarding next steps for improving high school facilities.
The board will be asked to take action on a project resolution; a preliminary determination resolution; and a reimbursement resolution.
A referendum is a public question placed on a ballot by a local unit of government, such as the school corporation. Property taxes that are approved by voters in a referendum are not subject to property tax caps.
At a Dec. 27 school board meeting, Haworth narrowed the proposed options to the two that call for a combination of new construction and renovation. He indicated at that time a referendum for three brand new high schools would be unlikely to pass; recent polling data indicated that average voters would not support that option.
A preliminary determination hearing took place Dec. 27. A second hearing takes place Thursday.
The options
Option 1 would use a $160 million referendum for new academic spaces and $100 million through existing debt service and short term bonds for renovation projects of non-academic spaces over time. Part of the referendum would be used for renovations.
But by using existing debt service, the high school renovations would take more time and might be in competition with other VCSC schools that need projects, Haworth has said.
Option 2, which involves a $260 million referendum, calls for new academic spaces at all three high schools as well as renovated non-academic spaces. All three schools would be done at the same time.
Option 2 represents one cohesive project, officials say. By funding the entire project with a referendum fund, the entire project can occur at once. "It leaves us room to use (existing) debt service for other school projects as needed," Haworth has said.
The district points out that the county's assessed valuation has dropped for 2022, which means a slight increase in the proposed tax rate from what has previously been forecast.
According to updated information presented Dec. 27, Option 1 would call for an estimated tax rate of 25.33 cents per $100 assessed value, which is 9.1 cents above what taxpayers currently pay for the operating referendum.
Option 2 would call for an estimated tax rate of 41.8 cents per $100 assessed value, which is 25.6 cents above what taxpayers currently pay for the operating referendum.
For a home with a market value of $200,000, and a net assessed value of $97,750, the annual added tax impact would be $89 for Option 1 and $250 for Option 2. [Those figures do not include the 16.2 cents currently paid with the operating referendum, which would become part of the new facility referendum.]
The district also proposes ending its operational referendum — approved by voters in the fall of 2019 — earlier than scheduled, with federal ESSER funds filling the gap. It's also possible to do so because the district has been reducing operating costs.
By ending the operating referendum in 2024 instead of 2027, that would free up the 16.2-cent operating referendum tax rate to be used toward a building program, which would limit additional tax impact.
Sue Loughlin can be reached at 812-231-4235 or at sue.loughlin@tribstar.com Follow Sue on Twitter @TribStarSue.