The line to visit Kegan Ennen snaked its way through Holmes Memorial Chapel on Thursday evening as the entire community of Farmersburg, it seemed, made the trip to Sullivan to wish one of its young native sons farewell.
Ennen, 16, died in a Dec. 28 car crash alongside friends Tyson Boyll, 15, and Thomas Jaroscak, 16.
Ennen left an indelible impression on those who knew him. Many of the hundreds of folks at his visitation told stories of a standout football player from North Central High School's Sectional championship-winning team and a young man who was as quick with a helping hand as he was with a smile.
Joe Kutch, a teacher and football coach at North Central, said Ennen was a one-of-a-kind kid and that superlatives don't do his legacy justice.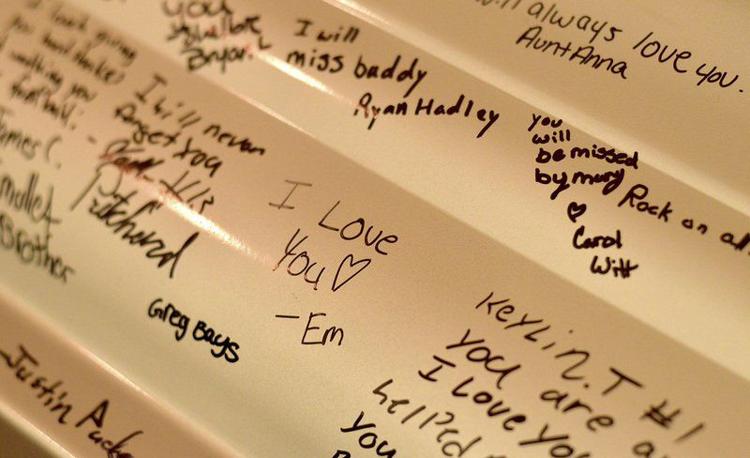 "He was just the best kid to be around. Good or great doesn't even begin to describe who Kegan is," Kutch said. "He was captain of the football team as a sophomore. That's unheard of.
"He was always helping gather the equipment. He was always the last player off the field. At school, he would help people in the hallway when they needed it. Just an all-around great kid."
Kutch, who has coached in the area for more than 30 years, said he's never coached someone quite like Kegan and likely never will again.
"And I'm not just saying these things. I've been around for a number of years and he's truly a one-of-a-kind kid," Kutch said as he fought back tears.
Ennen's friends took Thursday's visitation as an opportunity to swap favorite stories and laugh about all the nonsense they'd get themselves into.
Like Eli Hughes' favorite, where Ennen rolled around in the mud and muck of Hughes' grass-less backyard before swan diving into the family hot tub.
"Man, the yard was full of manure and hay trying to grow new grass. We dared Kegan thinking he wouldn't do it," Hughes said with a laugh.
"Afterward we sprayed him off with a hose but he just took off and jumped into my mom's hot tub. All that mud and crap got in the water. She had to drain it and scrub it clean. She was mad but we thought it was hilarious."
For life-long friend Cainin Richey, he said Ennen's love for others and his ability to make everyone feel welcomed is what he'll remember most.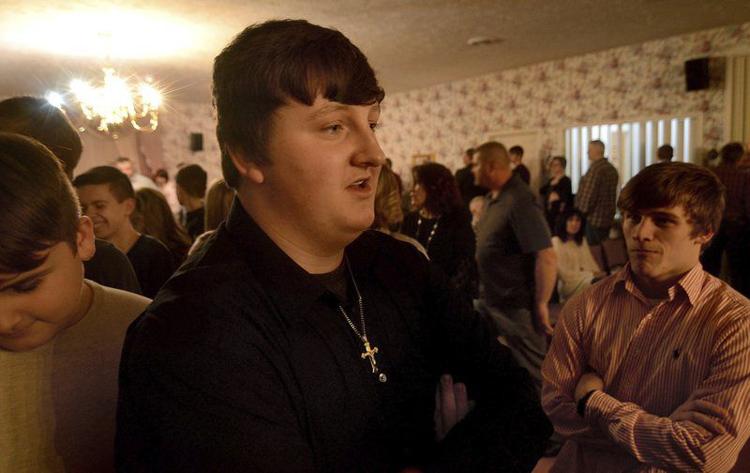 "He was a great guy that would do anything for anybody. The first time you met him you'd swear you'd known him forever," Richey said.
"But he wasn't fake about it either. I never saw him cry but he wasn't afraid to show his emotions. I don't know how to explain it but he had a great way of showing his emotions."
And while Richey couldn't quite put into words how his friend felt, Ennen did.
On a side table just a few steps from Ennen's casket was a poem he'd written. In the poem he talked about where he came from and the things he was thankful for.
"I am from Papa's knowledge and Grandma's cooking. From Dad's overprotectiveness and Mom's love and care," the poem read.
"I am from huge vacations and tons of get togethers. From many Christmas celebrations to huge Thanksgivings. I am from love and joy, struggle and downs. From ups and hope, I am from everyone contributing."
Reporter Alex Modesitt can be reached at 812-231-4232 or at alex.modesitt@tribstar.com. Follow him on Twitter @TribStarAlex.