Fifty years ago Saturday, a captivated nation watched in amazement as American astronauts left human footprints on the moon for the first time.
Apollo 11 fascinated the world as astronauts Michael Collins, Buzz Aldrin and Neil Armstrong took off from a Florida launch pad on July 16, 1969. Four days later, Aldrin and Armstrong landed on the surface on earth's nearest celestial neighbor.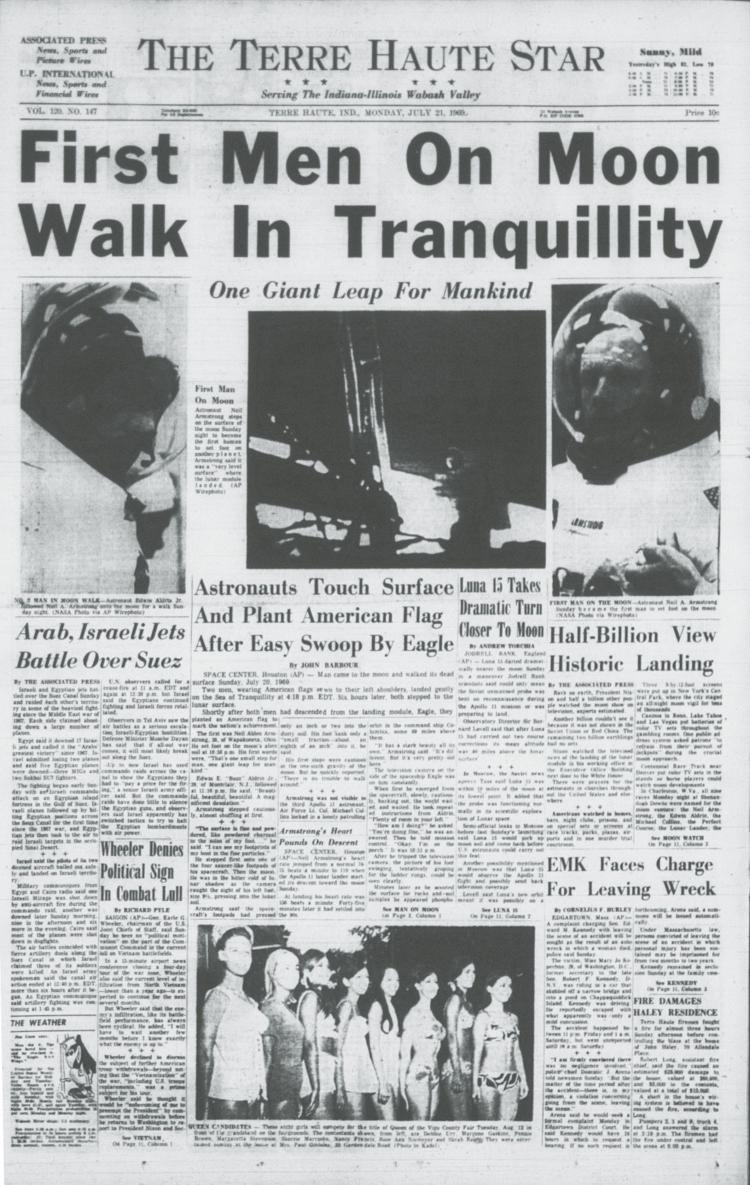 Many Terre Haute residents have been talking about the moon race as the 50th anniversary nears, including about some of the local people who played important parts in the space race but didn't always get credit for their efforts.
"I remember it was a really big deal," Terre Haute City Council member Martha Crossen said of the nation's excitement at the space program in the 1960s.
Crossen was a college student living in Kansas at the time of the Apollo 11 landing.
"I remember the anxiety over the competition with Russia on who was going to get to the moon first," Crossen said. "I was very excited, and very proud it was us."
This week, Crossen visited the Terre Haute Children's Museum to see the "To the Moon and Beyond" exhibit and feed her curiosity for space travel.
"Ever since then, I've been fascinated by it," Crossen said of the influence of the Apollo program.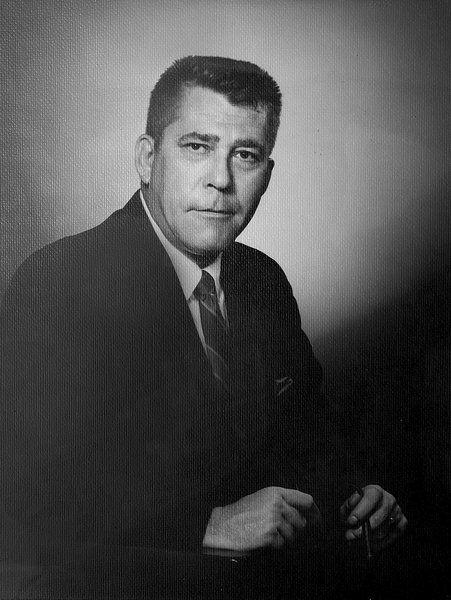 Terre Haute resident Larry Jones has also had a fascination with space, but for a different reason. His father Lawrence R. Jones was a chemist at Commercial Solvents in Terre Haute and came up with a derivation of a nitroparaffin compound that was used in jet propulsion rockets.
Jones patented the compound in 1967, but the project was secret. He was working closely with famed NASA rocket scientist Werhner Von Braun, a former Nazi extricated from Germany by the U.S. following World War II.
Jones' son, Larry, said his father found a way to keep solid rocket booster fuel in a liquid state during flight. He added his father never received recognition.
Lawrence Jones worked at Commercial Solvents for more than 50 years, receiving more than 300 American patents and more than 3,000 foreign patents. The senior Jones was also a Terre Haute city councilman for 16 years. He died in 2001.
'A big party'
Current Terre Haute resident Diedra Adams was also fascinated by space as a child.
A native of South Carolina, her uncle was an engineer working for NASA at the time of the Apollo 11 launch, so she had a ticket to Kennedy Space Center to watch the launch.
"It was like a big party," Adams said of launch day. "The nation was excited."
Adams herself would later work at NASA, and during the 40th anniversary of the moon landing she was able to meet all of the original surviving Apollo astronauts.
Adams has lived in Terre Haute for the last 20 years, sharing her love of space as a science teacher at West Vigo Middle School.
She said she finds it interesting how many girls today are interested in space and space travel, and she thinks that is a positive sign of curiosity needed for future space exploration.
Abe Silverstein
Terre Haute was also home to one of scientists who played a huge role in the United State's space programs, Apollo 11 included: Abe Silverstein, who grew up here and was a mechanical engineer trained at what was then Rose-Polytechnic Institute.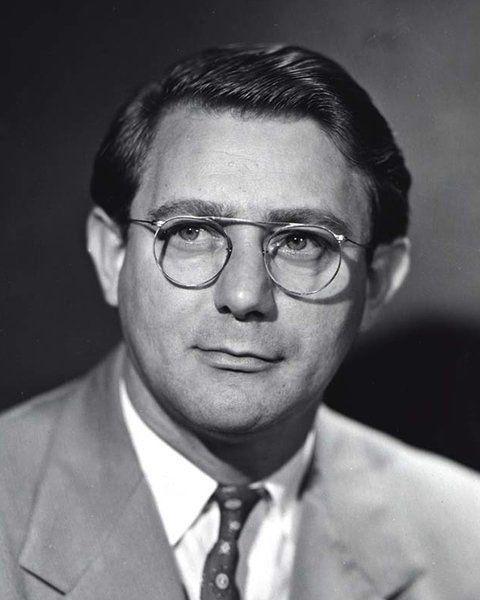 Silverstein ran the NASA space program in the 1960s — he was director of space flight programs — and was labeled the "Father of Apollo" at his posthumous induction into the National Aviation Hall of Fame in 2014.
Silverstein gave NASA's third manned space flight program its name, "Project Apollo," after also naming the previous two — "Project Mercury" and "Project Gemini." He was a central figure in planning all three projects. Silverstein rehabilitated NASA's troubled Centaur program, allowing it to send a robotic lunar lander to study the moon's surface ahead of the Apollo missions.
Silverstein successfully pushed NASA to use liquid hydrogen to fuel the Saturn V rockets that propelled the Apollo crews into space, as well as subsequent NASA space ventures. He convinced NASA to go with liquid hydrogen over the objections of Von Braun, the lead architect of the Saturn launch vehicle.
Terre Haute historian Mike McCormick said he feels Silverstein deserves more recognition than he has received, but Silverstein was low-key and did not seek it during his lifetime.
Silverstein's place in aeronautics and space exploration history is better understood in the world of science.
In 1997, he received the Daniel Guggenheim Medal, given for a lifetime of work in aeronautics and one of engineering's highest honors. Other Guggenheim recipients include Orville Wright, Charles Lindbergh, Gen. Jimmy Doolittle and William E. Boeing.
Silverstein die in 2001 at the age of 92.
Dick Osburn
Exhibits at the Terre Haute Children's Museum also highlight others with a Terre Haute connection involved in the space race. For instance, Dick Osburn, a 1967 Rose-Hulman mathematics graduate, was in Mission Control during Apollo 11.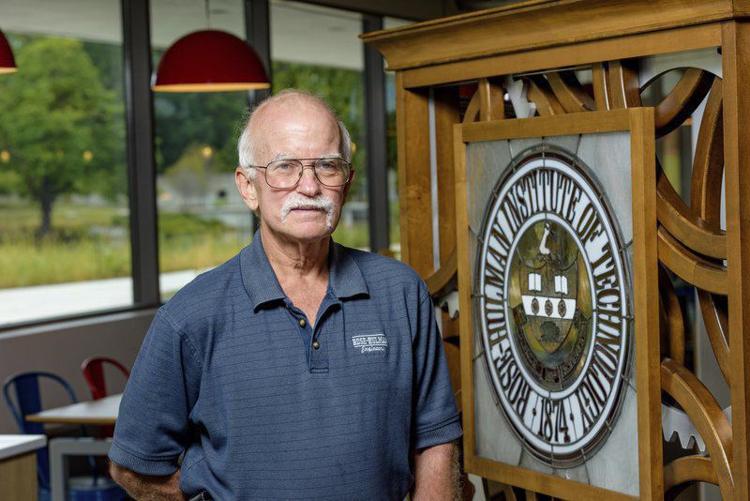 Osburn involvement started shortly after graduation in a support role for Apollo 7, the first manned Apollo flight, in the fall of 1968.
A series of missions followed to establish all of the technology necessary to land a module on the moon's surface. In the summer of 1969, he helped set the course in NASA's Mission Control in Houston as Apollo 11 executed the first landing on the moon.
Osburn was the first NASA employee to discover an anomaly in the 1970 Apollo 13 flight and alerted the flight director to the dangerous situation. This caused the lunar landing mission to be aborted.
Osburn's leadership role in U.S. space exploration continued with NASA's Skylab missions and early Space Shuttle flights, and he became head of the Ground Navigation Section in 1980. He later led Trajectory Operations Group for Rockwell Space Operations Company, which took over management of Space Shuttle flights. He retired in 2003. A native of Marion, Indiana, Osburn now lives near Houston.
The Children Museum's special exhibit remains open through Sunday, July 28.
Lisa Trigg can be reached at 812-231-4254 or at lisa.trigg@tribstar.com. Follow her on Twitter at TribStarLisa.
Mark Bennett of the Tribune-Star also contributed to this report.