Adam Wenger spent two weeks visiting an orphanage high in the Ethiopian mountains called "The Edge."
It was there that he learned to roast coffee and there from which the Indiana State University student from Fishers returned with an idea that is both entrepreneurial and philanthropic.
"I want to build a decent coffee-roasting business and get to a point where I can donate money back to children for orphanages and schools," he said Monday night of a start-up venture he named The Edge Coffee Beanery.
Wenger discussed his dream during the grand opening of The Meeting Grounds, a combination business incubator and recovery center for people trying to overcome their addictions.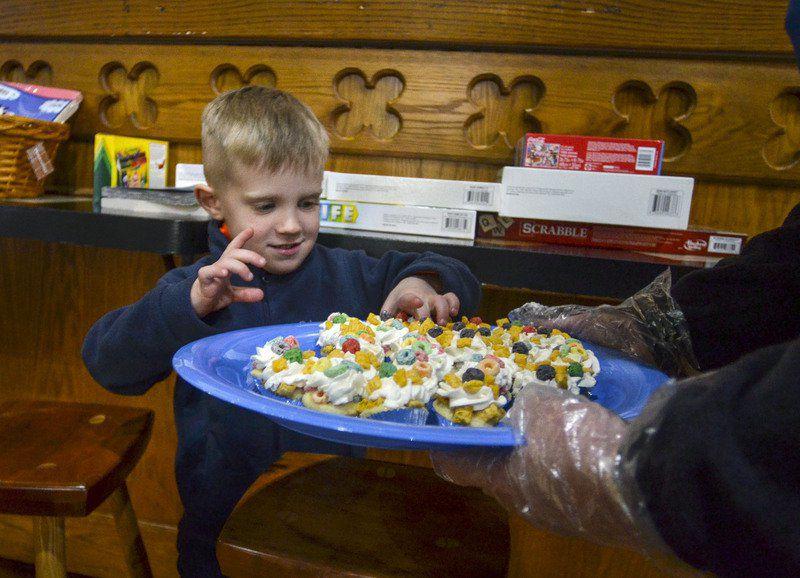 Located at 1400 S. Sixth Street in a satellite campus for the non-denominational Bridge Church, The Meeting Grounds was launched by The Next Step Foundation in part to help the non-profit organization's clients free themselves from drug and alcohol dependency while also helping new businesses.
"We have this beautiful sanctuary and we weren't using it properly," said Dana Simons, the foundation's executive director. "So we partnered with Launch Terre Haute who had two young entrepreneurs."
The venture provides a proving ground for new businesses while also allowing Next Step's residents, who are required to perform community service, to learn job skills and do customer interaction, Simons said.
The other entrepreneur involved is Nick Thorlton of Terre Haute, also an Indiana State student, who has launched "The Milky Way" cereal bar.
"I eat cereal about four times a week for dinner," said Thorlton, who is majoring in business administration. "I know everyone likes cereal so I thought it was a great idea."
His goal is to "kind of solidify my idea and show a future investor that it is the real idea and maybe open up franchises in other college towns in the future."
He describes The Meeting Grounds as "awesome" and said Simons has been a big help.
Also during Monday's grand opening, Simons announced a partnership with Fifi's in which the local restaurant is providing catered lunches and signature desserts, such as cereal cupcakes.
A former church sanctuary in the building has been transformed into a lounge-like setting with restaurant counters, tables, chairs and couches and a performance area for bands.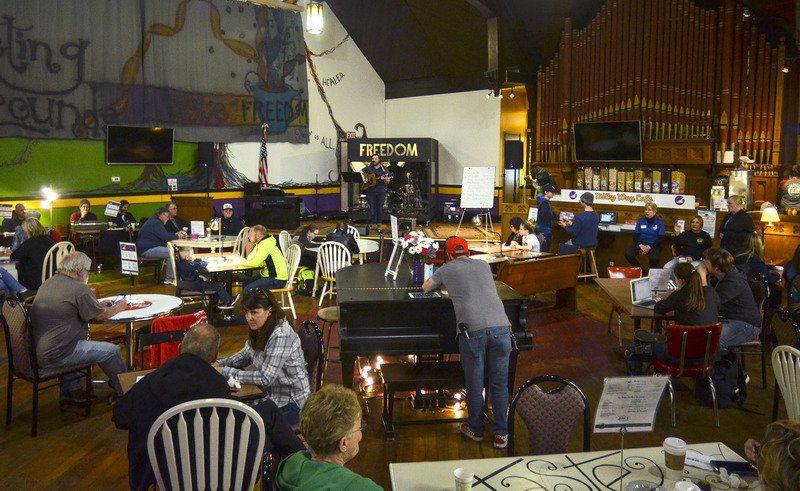 "The setup's perfect," said Wenger, who is set to graduate in a few weeks with a degree in physical education. "It's a huge space, welcoming, just a big blessing."
Prices at The Edge and The Milky Way are suggested donations, Simons noted.
The Meeting Grounds is open nightly until midnight "so students can stay and study and have hand roasted coffee … [with] beans from all around the world," she said.
"The idea is for the local community to have a place to come and … interact with the recovery community. We're trying to break the stigma of addiction."
More information is available at 812-917-5006 or www.meetinggrounds.org.
Dave Taylor can be reached at 812-231-4299 or dave.taylor@tribstar.com. Follow him on Twitter @TribStarDave.