The slate is set for the Nov. 3 general election for Vigo County Commissioners.
Democrat Pat Goodwin will face Republican Chris Switzer for the District 2 seat and Democrat Jeff Fisher will face Republican Mike Morris for the District 3 seat.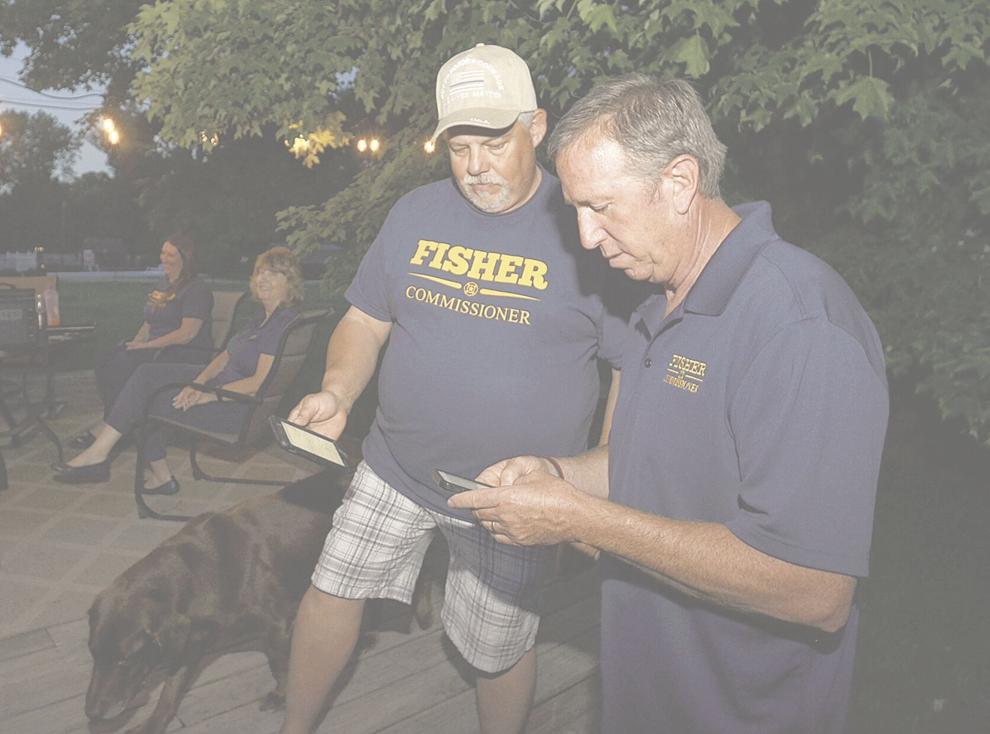 In unofficial results, Goodwin defeated Brian DeHart, a lieutenant in the Vigo County Sheriff's Department, gaining 7,317 votes, compared to 4,325 for DeHart. Goodwin captured 62.85 percent of the vote.
Fisher captured 7,978 votes, defeating Steve Ellis who had 3,525 votes. Fisher received 69.36 percent of the vote.
In District 2, Goodwin, a former Terre Haute city engineer and a local business owner who ran for mayor of Terre Haute last year, said name recognition is helpful in election.
"I think my supporters from last year stuck with me and that was very encouraging to me and I feel grateful for that," Goodwin said.
"It was a very unusual election [amid the COVID-19 pandemic] and it has been very difficult for everyone to run a campaign. It does make social media very important, and we were well prepared to have a social media campaign," Goodwin said. "But just missing being able to see voters face to face was difficult.
"I had hoped to have public forums where we could talk about topics important to the community, but we just couldn't do those," Goodwin said. "Maybe we can do those this summer and into the fall. We will have to see what the virus looks like, but I don't think there are any guarantees that even the fall election will be a normal campaign season," Goodwin said.
Goodwin will next face Republican Chris Switzer, who serves on the Vigo County Council. Switzer, who ran unopposed, received 5,054 votes.
"I want to have a campaign [in the fall] talking about issues, about the future of Vigo County and I think [Switzer] wants to do that, too, and I am hopeful we can have in-person debates. But if we can't do in-person, I would like to figure out a way to have online debates," Goodwin said.
In District 3, Fisher, who is the chief of the Terre Haute Fire Department, said the win "feels a little strange due to the fact that it has been a really weird campaign season due to the [COVID-19] virus — not being able to get out and talk to people or walk the neighborhoods or attend forums."
However, Fisher said he got to know Ellis during the campaign "and I can say I found a new friend and I will be reaching out to Steve about some of his ideas about marketing our county," he said.
"I am relieved the first part is over, and now we have to get geared up for the second half," Fisher said.
Fisher will next face Republican Mike Morris, who currently serves as president of the Vigo County Council. Morris ran unopposed, getting 5,136 votes.
"Mike Morris has been through campaigns and he knows what he is doing. He has been successful, and I think it will be a tough campaign," Fisher said.
Fisher said he thinks his experience as fire chief and his abilities helped him to win. Also, Fisher noted that Ellis did not use yard signs, while Fisher did use signs.
Reporter Howard Greninger can be reached 812-231-4204 or howard.greninger@tribstar.com. Follow on Twitter@TribStarHoward.