Perhaps, the cards, letters and notes on Donna Pickens' dining room table say it best.
"We miss you, Pick."
"We love you and will forever look up to you. Thank you for everything."
"All my prayers are with you. Coach, I need you to fight through this ... I want you to come watch us this year. You were a very inspiring coach, you helped me with things I needed to fix and it made me a better player, in general a better person, so thank you for it all."
In recent weeks and months, Terre Haute South Vigo High School students offered words of encouragement and support to their much loved coach, teacher and mentor, Brian Pickens, who was battling cancer. Pickens, 56, died Jan. 28.
A gathering of friends and family will take place from 1 p.m. to 4 p.m. Sunday in the Terre Haute South Vigo High School auditorium, with a celebration of life at 4 p.m. Pickens taught social studies at South Vigo, where he coached and officiated football and coached baseball for many years.
He taught for the Vigo County School Corp. since 1994, and previously had been a teacher at Sarah Scott and Honey Creek middle schools.
"He would do anything for anybody," said his wife, Donna. If someone needed a yard mowed, he would take care of it. If he saw someone in need at Walmart, he would buy their groceries.
"He loved interacting with his students and players and encouraged them, whether in class or in life," she said. "He really, truly had a way with his students. ... Even when he was at Honey Creek, being a positive male role model to so many kids who didn't have that at home — that I think was his forte."
When she and her husband would go out to eat or to the mall, it wasn't unusual for a dozen or more students to reach out and say, "Mr. Pickens, Mr. Pickens ... even former students would come up to give him hugs. It was just amazing."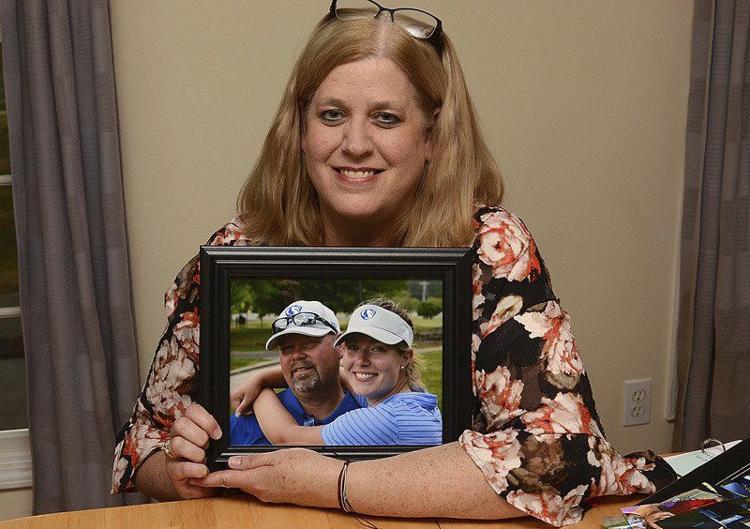 The couple had one daughter, Alexandra, who played golf at South and later at Eastern Illinois University. A devoted dad, "He loved going to golf courses to watch our daughter play," Donna said. A favorite picture is Brian and Alexandra after she played her final round of college golf.
Their daughter got a master's in sports administration and has a job in connection with the XFL St. Louis Battlehawks team. "He was so excited about XFL starting up and her doing that. We have season tickets to the Battlehawks; he was so proud, but unfortunately, he won't be able to go."
Donna plans to go with Brian's sister "and have a good time for him."
But it isn't just students feeling the loss. The weekend before he died, some of his U.S. Marine Corps buddies from across the country traveled to Terre Haute to be by his side. "He was there for me when I was going through something bad," one of them told Donna. "Of course I'm going to be there."
Pickens served in the Marines from 1983 to 1987 and the reserves until 1989.
South Vigo colleagues also fondly remember Pickens.
Kyle Kraemer, South Vigo baseball coach, said of Brian — his assistant coach for 25 years — "He would do anything for you. That's what all teachers would say, that's what all students would say. He would do anything for you. That's why everyone loved him."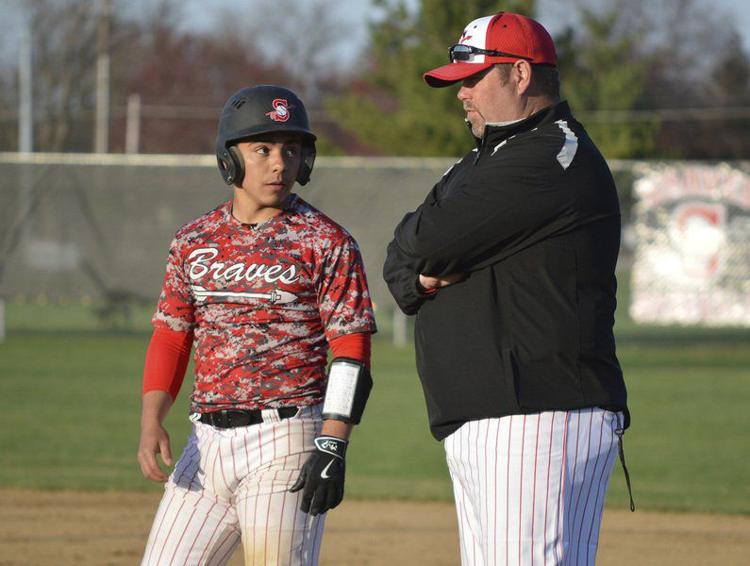 One quality that stood out to him was Pickens' loyalty; he was a loyal and loving father to daughter Alexandra, devoted husband to Donna and "he was the most loyal assistant coach you could ever have." A 1981 South Vigo graduate, Pickens "loved Terre Haute South baseball," had played baseball there as a student and returned years later to coach.
Pickens' death was "tough for the whole [South Vigo] school community," said Dave Heath, who, prior to his retirement, taught social studies with Pickens at the high school. Heath, who remains a South Vigo assistant athletic director, would see Pickens at baseball games and practices.
Heath witnessed Pickens' physical decline in recent months "but he kept his spirit" and "he always had a smile for you."
During a recent basketball game, after Pickens' death, Heath had to make an announcement about a fundraiser for Pickens' family. Heath told someone he didn't think he could do it without being overcome by emotion.
"I was fine until I read his name ... and then it really hits you," Heath said. "Just the fact that he's gone and you don't get to see him again ... He was such a good guy."
Shane Abrell, a former South Vigo student and baseball player, was coached by Pickens while at South and later coached beside him. Now, he is baseball coach at Plainfield High School. "Such an amazing person. I wouldn't be where I am without him," Abrell said.
Abrell wrote on social media: "You coached me in high school and made it an absolute blast. After high school, you let me coach alongside you and it shocked me that you valued the opinion of a 20 year old. Your nickname "Shaner" caught on fast. Every time I hear it from someone in Terre Haute, I hear it in your voice.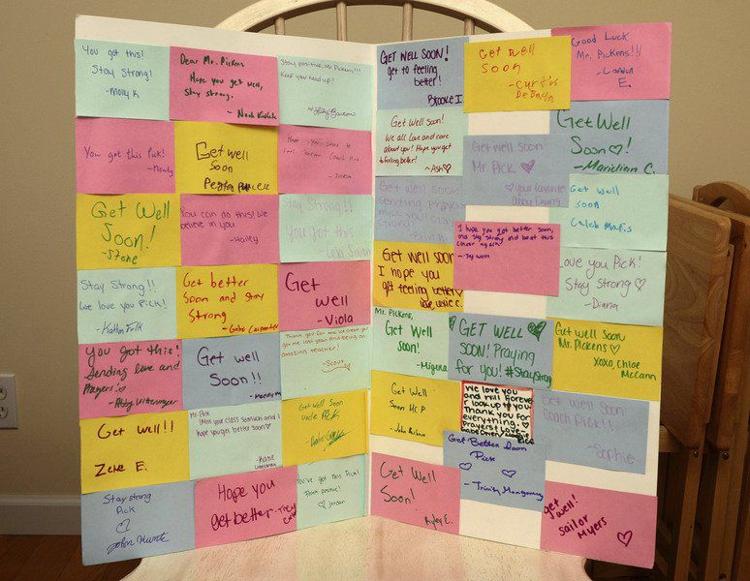 "You did things the right way. You managed to teach and coach all while having fun on the field and in the classroom.
"You were the ultimate family guy. Your eyes would light up when you spoke about Alexandra, Donna, Coral and other family members. Your big smile was only outmatched by the size of your heart. I am a better teacher, coach and friend because of you."
In an email, Abrell shared that "Brian was someone who could connect with anyone he met ... he had a special way of finding a way to relate with them. It did not matter if this was an adult or student.
"When I first started teaching, I enjoyed going to his classroom to watch him in action. He treated every student with the same respect no matter who they were. His classroom atmosphere was extremely fun."
One lesson that he learned from Pickens while teaching or coaching was to not try and be perfect. "Be humble and use humility as a life lesson for students and players. It took me some time to understand this. I always thought admitting mistakes in front of others was a weakness ... I soon found out that students connect and respect you more when you admit that even a teacher/coach messes up," Abrell said.
Coach Pickens "was one of a kind and will be greatly missed. The only thing we can do now is to try and live every day as he would. Make a difference by genuinely caring for others," Abrell said.
Sue Loughlin can be reached at 812-231-4235 or at sue.loughlin@tribstar.com Follow Sue on Twitter @TribStarSue.