A retired Vigo County teacher and former Democratic state senator has turned to social media to gauge educator interest in a teacher strike.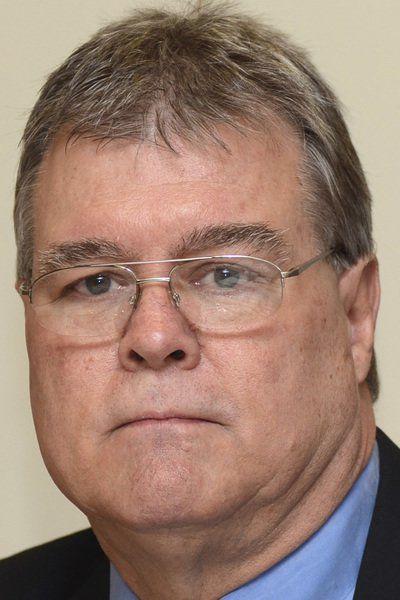 Tim Skinner was known for being outspoken during his days in the Statehouse, and now he's speaking out about an issue near to his heart — the teaching profession in Indiana.
He believes that public education has been the target of the Republican Party for the past 15 years and refers to "senseless budget cuts, expansion of vouchers and crippling regulations."
Furthermore, he doesn't believe the Indiana State Teachers Association is taking a strong enough stand in response.
In an interview with the Tribune-Star on Feb. 22, ISTA president Teresa Meredith noted that many teachers across the state are calling for a walkout to raise awareness about the need to improve public school funding and teacher pay.
But she also stated, "I really want to avoid that." She believes other options must be used first, including a rally at the Statehouse March 9.
Skinner believes Meredith "is exactly wrong about what teachers should be doing. Teachers have been turning the other cheek for the last 15 years, and the ISTA still doesn't realize that they are getting the hell beat out of them," he wrote in an email to the Tribune-Star.
He also questioned why ISTA would conduct a rally at the Statehouse on a Saturday "when no legislators will be there."
Skinner has reached out to educators through social media, and he is trying to get a "conversation" going to gauge teacher thoughts on a strike. Other people in Indiana are doing the same, he said.
In response to Skinner's comments, Kim Clements-Johnson, ISTA director of communications, stated:
"ISTA is leading the effort statewide to get teachers pay in line with their expertise and adequate funding for our community public schools, where more than 90 percent of kids attend. In this era of deep political polarization, it's imperative we work with policymakers from both sides of the aisle to make real progress. We'll continue to push our elected leaders to do what's best for educators and the kids they serve. On March 9 educators, community leaders, parents and students will make their voices heard. Sen. Skinner's welcome to join us."
State Rep. Todd Huston, co-chair of the House Ways and Means Committee, reacting to "conversation" about a strike, said, "I'm not sure it would be productive ... People have a right to do what they want to do. I'm not sure that advances the conversation."
Legislators are collaborating with teachers and "it's been a House Republican priority, investing $611 million in new dollars on K-12 education" as part of the House budget bill, Huston said.
He noted that 67.6 percent of new, discretionary dollars not going to Medicaid or the Department of Child Services is going to K-12 education. "We are putting our money where our mouth is," he said of House Republicans.
The House budget proposes increases of 2.1 percent the first year and 2.2 percent the second year, as well as $150 million from the state surplus to pay off teacher pension needs — freeing up $70 million each year for local schools, which could be used for teacher pay.
"We want to work with teachers and we have collaborated with them," Huston said. The state is making a big financial investment, but the biggest decisions impacting teacher pay are made at the local level.
For the state to determine teacher salaries is a "slippery slope," he said. Many people believe that is a decision that should be made locally.
During a media availability in Indianapolis on Wednesday, Gov. Eric Holcomb was asked about the possibility of a walkout, to which he responded:
"I hope they don't walk out, we're not walking out on them. We're walking to them, to the same table and sitting down. It's in that spirit that we're trying to solve something that's lingered for decades."
But Skinner believes teachers must do more to get anything done.
"I think I'm probably seeing teachers more frustrated than they have ever been ... I can't believe the extent of the harassment that teachers have let their profession take over the last 15 years," he said.
With Republicans holding a supermajority in the Legislature, "ISTA thinks the only way to get anything done is to deal with Republicans," Skinner said. "They are spending time with guys who are never going to change."
He said he's received many positive comments about a possible strike. Many agree, "It's way past time for teachers to do something," he said.
While a strike is illegal in Indiana, he suggests a strike "has been illegal in every state where it's happened, to the best of my knowledge." Strikes are taking place because "it's the only thing that will created enough blowback to make legislators think about what they are doing."
He acknowledges that not everyone will agree with the idea of a strike and many might view it as too radical. But if not a strike, "Let's do something else. Something needs to happen."
What's necessary from legislators, he said, is a solid commitment to improve teacher pay, and what's on the table is not enough.
In addition, the Legislature needs to stop the "endless tsunami" of legislation, and legislative changes, that occur each session in the name of "reform," Skinner said.
"They need to stop promoting vouchers and stop promoting every single form of education in Indiana except public education," he said. "Stop for awhile and evaluate to see what good this 15-year reform movement has done for public schools ... and recognize it's damaged public schools."
Sue Loughlin can be reached at 812-231-4235 or at sue.loughlin@tribstar.com Follow Sue on Twitter @TribStarSue.