Federal Coffee & Fine Foods may be the only place where you wouldn't mind having the Feds closing in on you — because they're bringing you your food and beverage order.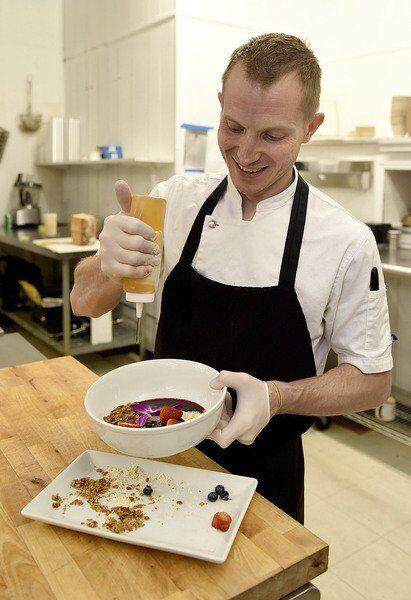 Kris Kraut, a self-taught chef and Federal's owner with his wife Gretchen, opened the coffee shop at 7th Street and Wabash Avenue in late 2020, during the pandemic. Last week, he opened the adjacent restaurant. Both reside where Corner Grind and the Crossroads Café formerly peddled their wares. 
"The most special thing about Federal Coffee is that we're open," Kraut said. "Right now in a pandemic, that's the hardest thing."
Kraut also runs the catering service Butler's Pantry out of the event space Sycamore Farm, which he says is running at "full force" now. After pandemic-related delays and cancellations in 2020, he's had a busy 2021, and 2022 is already almost fully booked. "It's a churning food machine right now," he said. 
The Krauts ran a meals-to-go service for seven years out of Sycamore Farm, but the "pandemic overwhelmed me," he admitted, as he got swamped with orders.
Enter Federal Coffee & Fine Foods.
"I wanted to find a way to stop doing meals-to-go, which was really demanding and unpredictable, and the café and coffee shop gave me a way to have a personal connection and sit down with customers and talk about food and find out what people need," he explained. 
He added, "I'm going to change the menu based on what the customer needs, not on what I as the chef wants. I'm going to teach people about food. There are other restaurants that do that, but I'm going to try to push it for downtown. It's good to be part of the community here."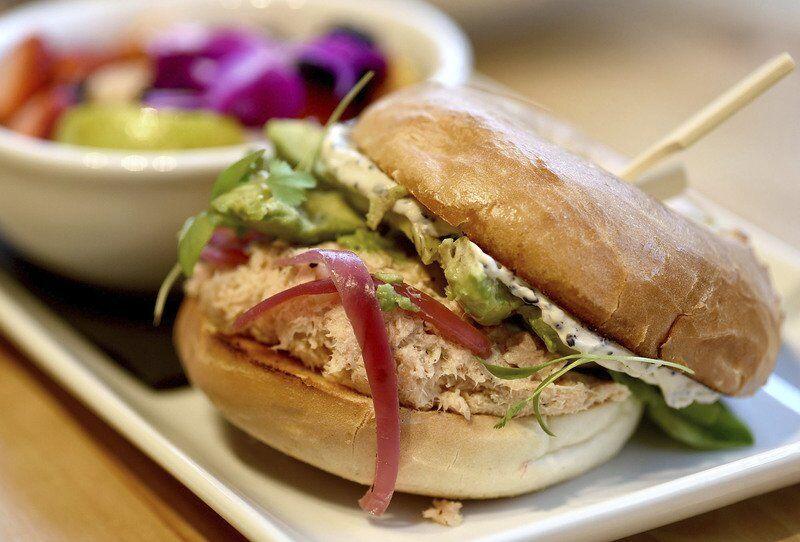 Kraut's wife Gretchen oversees the look and care of the dining area of the business, while Kris manages the kitchen. "She makes the front of the house look good," he said. 
Gretchen's father installed the restaurant's hardwood floor and the counters in both shops are made from the lanes of an old bowling alley. "I would never do that again," Kraut said, adding that the bowling alley lanes weighed 1,000 pounds apiece — his father-in-law went through 50 saw blades cutting their wood into shape. 
There's also a small boutique in the restaurant, which sells flower bouquets arranged by Gretchen as well as candles made by her company Wax Poetic. 
Both the coffee shop and the restaurant have refrigerators stocked with assorted goods for purchase — sandwiches and pastries on the coffee shop side, salads and gourmet crab cakes, lasagna and grilled vegetable medleys created by Kraut for home preparation on the restaurant side.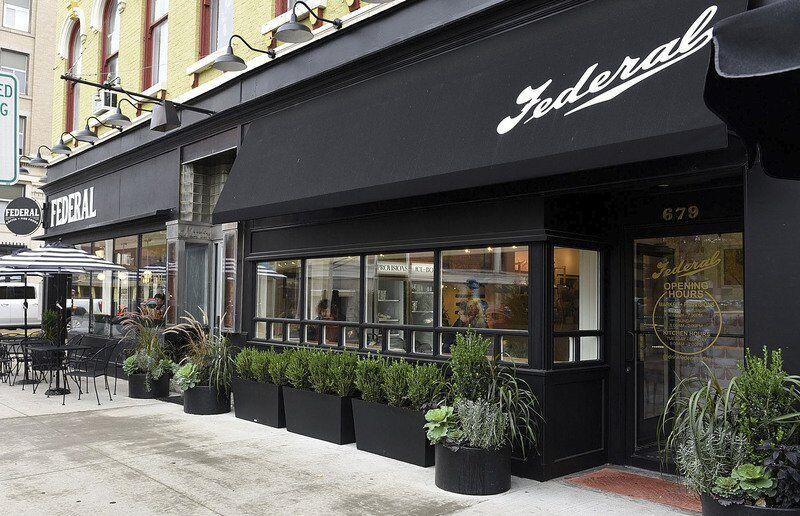 Rummaging around in the building's basement resulted in the business's name, when the Krauts found some paperwork with the distinctive logo of the old Federal Bakery, which opened at the location in 1927. The name imprinted itself so swiftly that Kris can't remember any of the other names under consideration for the coffee shop.
"It was such an 'a-ha' moment, everything else just sort of went away," he said. 
Both spaces are open from 7 a.m. to 7 p.m., with the kitchen serving food from 9 a.m. to 2 p.m. Patrons are invited to linger after their meals and drinks. After 7 p.m., Kraut is offering private cooking classes in the restaurant — he aligns the tables together and offers farm-style dinners at night. 
"I love to teach how to cook just with intuition — I don't teach how to cook with recipes," Kraut said. The location is also available for fundraisers.
Kraut admits that between his new restaurant and his ongoing catering venture, he's a little worried about spreading himself too thin. 
He said, "I'm mostly concerned that I would fall into a work/life disbalance again, and that's tough for anyone in this business, especially now." 
David Kronke can be reached at 812-231-4232 or at david.kronke@tribstar.com.