Last November, Mike Frey lost his 18-year-old son, Cade, to suicide.
"There were no signs, no indication at all he was depressed," said Frey, whose son was a 2020 graduate of Sullivan High School.
His son had everything to live for. He had many friends and "never knew a stranger," Frey said. Cade was caring and giving; he enjoyed riding dirt bikes and in years past had raced quarter midgets; he had participated in 4-H and Beta Club — a group promoting achievement, character, leadership and service — while in school.
"He was a great kid who was loved by so many people. I don't know if he didn't see it," Frey said.
Cade had started working in the family excavation business. Then, Thanksgiving week, the unthinkable happened.
Now, Frey is dedicating himself to suicide prevention and awareness and is supporting state legislation that would require the National Suicide Prevention Hotline and the National Human Trafficking Hotline to be printed on or affixed to student ID cards.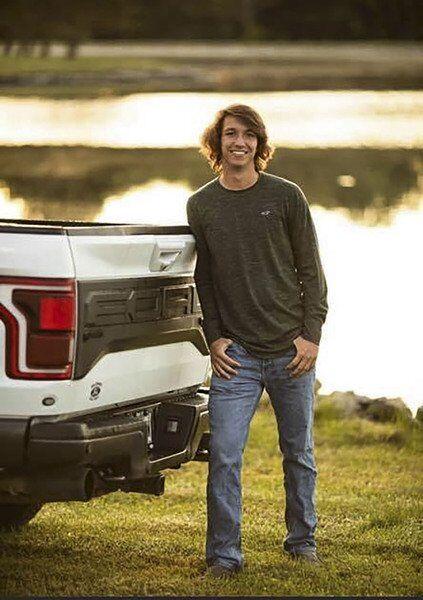 Senate Bill 19, authored by State Sen. Jon Ford and Sen. Mike Crider, would require any public middle school or high school that issues student ID cards to provide the phone numbers on the ID.
The bill passed out of committee Jan. 11 and will get a second reading Monday. "It should be up for a full Senate vote on Tuesday," Ford said Friday.
At that point, it would move to the House for consideration.
Ford said he is sorry Frey and his family had to experience the tragic loss of Cade. "They are often in my thoughts," Ford said. He hopes the bill becomes law and "it will be a step to get kids the help they need."
Cade's father believes the Senate bill is one measure that could make a difference. "If it helps one child ... I believe it will be worth it," Frey said.
If a young person thinks about suicide, he hopes they'll see the 24-hour hotline and know they can call and have someone to talk to.
He doesn't know if the measure would have helped his son.
Cade "must have had some mental health issues we weren't aware of," said Frey, who has fought depression himself for about 30 years. "I can understand what it feels like to be down."
It's something that in the past, Frey has never talked about, and "most people probably don't know that about me."
He hopes that if someone considering suicide doesn't reach out, that friends who might be aware of that person's struggles will use the suicide hotline to learn how they can help that person.
After his son's death, Frey learned from some individuals that Cade had been "down" once in a while. "One friend said he had mentioned suicide in the past." But Frey and Cade's mother "had no idea," and there was nothing that threw up a red flag at the time.
"You would never have known this by looking at my son," he said. "He was always happy. He always had a beautiful smile. He was always very outgoing and loved to help other people."
Friends who spend time together may see things parents don't. Frey wishes someone had said something at the time if they had noticed anything. "These kids need to open up and talk about their feelings more without being worried about getting into trouble," he said.
Suicide is not something people want to talk about, but "it's important to talk about it," Frey said. "It's something I want to talk about."
His son took his own life, and "something good has to come out of it," he said. He wants young people to know what resources are available, and he wants parents to learn more about what they can do.
"I can't bring him back, but I'm hoping I can help some other family, or another child or event an adult," Frey said. He doesn't want other families to experience the grief that he and his family have experienced.
Cade also was an organ donor, and Frey and Cade's mother are strong advocates for that cause as well. "We're trying to continue his legacy of helping others," Frey said.
Suicide is preventable, he said. "There are a lot of signs out there that I may not see as a parent ... signs that their friends or siblings may see, or other students may see." He wants to make it easier for them to reach out and find the help that is needed.
"There is a lot of help available," Frey said. Depression and suicidal thoughts "can be overcome."
Sue Loughlin can be reached at 812-231-4235 or at sue.loughlin@tribstar.com Follow Sue on Twitter @TribStarSue.