Similar to many affected by the coronavirus epidemic, April Cash and her husband are juggling jobs while taking care of their two children, ages 6 and 8, who are out of school.
Currently, she works days at the Wabash Valley Health Center, and her husband has a flexible employer and is able to work nights, but if that changed, she'd have to make a tough decision.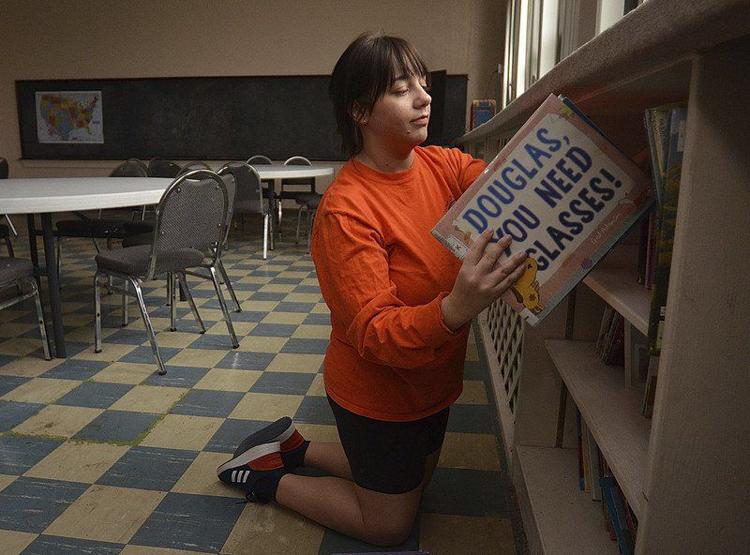 "It's kind of an internal struggle. I want to stay home with my kids while they are out of school, but I also work at a job where we serve the community. What do I do?"
She's been looking for a safe alternative that allows her to keep doing her job.
The answer may be near.
Starting April 7, Vigo County's faith-based community is collaborating to provide emergency, school-age child care to essential employees during the COVID-19 crisis.
The program is called the "Emergency COVID-19 Daycare for the Essential Employee."
The website is www.vigochildcarenetwork.org/ and registration begins Monday.
"It's a real collaboration of the entire faith-based community," said Eleanor Ramseier, who helped organize the initiative along with others on a leadership team.
The full-day program, which will be offered Monday through Friday, will serve "all essential employees that are needed to keep the community functioning and help keep our economy in the best state it can be in a time like this," Ramseier said.
Essential workers include those in health care; law enforcement/public safety/first responders; communications/information technology; food/agriculture workers; public works; energy, financial services and others. The program uses the definition provided by the Department of Homeland Security, Ramseier said.
The cost is $40 per week. Four sites will offer the program: The Bridge Church, Camp Navigate/the Life Center, Union Baptist Church and New Life Fellowship. Meals and snacks will be provided.
Other churches are providing volunteers who will assist with such things as tutoring or site cleanup. Most staff will be volunteers, although churches may provide some paid staff for program consistency.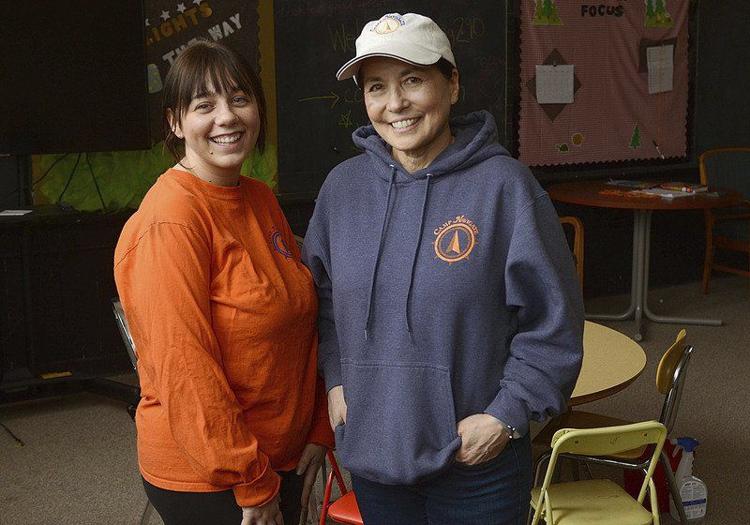 The initiative will follow the state's guidelines [Family and Social Service Administration] for child care during the COVID-19 pandemic.
It will be "super sensitive to social distancing," child and staff temperatures will be taken as they enter, and sites will have no more than 20 individuals, including children; Ramseier estimated there will be about 12 to 15 children per site. Also, each location will be thoroughly cleaned each day.
"We're going above and beyond," she said.
The Wabash Valley Ministerial Association has been involved in the effort.
After learning March 13 that all public schools would be closing, the Wabash Valley faith-based leaders met to discuss how it could assist with mass food distribution and child care for school-aged students. The school district has been overseeing food needs, but "we knew child care would be difficult," Ramseier said.
A leadership committee formed, which lead to the new child care initiative.
The project is described as a referral service, but "we cannot legally endorse or recommend any one program," the website says. "The list of facilities and providers you receive are referrals, not recommendations."
A child care site list contains the child care programs' contact information, location, days and times care is available. Those staffing the programs will have criminal background checks, she said.
The program also will help children with their remote school learning "to the best of our ability," Ramseier said.
For information, email VigoChildCare@gmail.com, and the website has information on each of the sites providing care. Those interested should contact the site where they would like to enroll their children.
John Campbell, senior pastor at Terre Haute First Baptist Church, serves on the leadership team for the new child care program. The church is trying to connect volunteers to the program, "which is a super important need right now in our community, especially for our essential employees," he said.
"We know how hard it is to find child care right now. If that's one thing we can do to help others who have to go to work ... that's something we want to do for the health and safety of all of us," Campbell said. He also is part of a Lilly Endowment leadership program that seeks to engage churches with the community.
Cash said she's learned about the program and it's one she would feel comfortable using for her children. "It's incredible that the faith-based community is pulling together to do this," she said. She does feel comfortable with the measures and precautions being taken to prevent spread of COVID-19.
Sue Loughlin can be reached at 812-231-4235 or at sue.loughlin@tribstar.com Follow Sue on Twitter @TribStarSue.