April Schoffstall, a special education teacher at Honey Creek Middle School in Vigo County, is using technology and Chromebooks to teach lessons to both her in-school students attending on a staggered schedule, as well as students learning full-time at home.
She teaches grades 6-8 in a self-contained classroom, and her students range from severe/profound to mildly mentally handicapped. Six of her students attend in-person, and four are learning remotely at home.
Rather than repeat a lesson three times — for students on an A/B schedule attending every other day and those learning full-time at home — she creates online lessons for all of her students and then supplements them in class for those who come to school.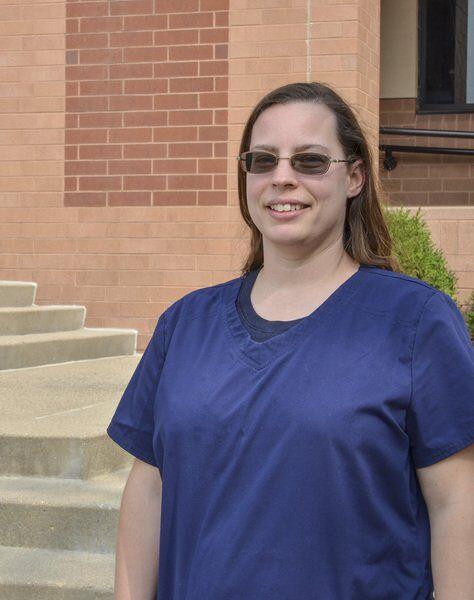 "In class, we watch the same videos, read the same online passages, and take the same quizzes as the hybrid students. When they go home, they see the same syllabus as their hybrid peers," she said. "This has been a huge shift in lesson creation and my approach to teaching. Creating the online versions first and supplementing them in class feels backwards, but it's working."
In one of her lessons, which is on classifying triangles, she includes a video of herself, as well as pictures and various quiz questions. For example, one picture shows a triangular snack chip, and students are asked what type of triangle it is: acute, obtuse or right angle.
Susan Cobb, executive director of Covered Bridge Special Education District, says Schoffstall "has created phenomenal online lessons for her students and families," including those who felt it wasn't safe to send their students because of medical reasons.
"As I watch her lessons, I feel like I'm sitting in her classroom," Cobb stated. "She has definitely figured virtual learning out for her students."
The pandemic has posed great challenges for students, families and educators, with special education teachers such as Schoffstall working hard to meet the individual needs of their students.
But despite those efforts, some children may be falling through the cracks.
Advocate suggests possible civil rights violations
Jay Goodier, a long-time advocate for students with disabilities, says he is "genuinely concerned" that some special education students are having their civil rights violated in the Vigo County School Corp. and the Covered Bridge Special Education District.
A retired speech-language pathologist, Goodier says he has spoken to families, and that has prompted him to raise his concerns with the district and special education cooperative.
In his recent correspondence to the school district, he says children with disabilities are losing skills that are hard to recoup. Especially impacted are students with autism who may need occupational therapy, physical therapy and speech services as outlined in the legally-binding individualized education plans (IEPs).
He also suggests that "IEPs that are in effect are not being followed. IEPs are being changed to meet the needs of the school/district and not on the identified needs of the children with disabilities."
The Individuals with Disabilities Education Act [IDEA] guarantees the right to a free and appropriate public education for children with disabilities.
Goodier acknowledges, "We are in a pandemic and things are really tough, but we can't abandon state and federal law."
Schools say they are doing the best they can, but "I am concerned they are doing the best they can for regular education students, not special education students," he said.
Nationally, concerns growing
Nationally, there is growing number of parents around the country who are suing school and state education departments over this issue, according to a July 23 NPR online article. Advocates and attorneys who specialize in special education told NPR that across the country, remote learning did not work very well for many students with disabilities.
Students who are from low-income families are over-represented in special education, and may not have had devices or Internet access, the article states. Also, students with attention deficit or communication difficulties may not be able to focus on computer screens for significant amounts of time.
"It is so challenging," said Kristin Fleschner, a disability advocate and attorney who is a Terre Haute native. "Technology can be and is an asset to people with disabilities when web platforms and materials are accessible and the child has received the training to use it."
However, "there are other kids that not only have challenges, but have less resources and support at home in the hybrid learning model and are really struggling," she said.
Despite the public health crisis, districts are still obligated to provide free and appropriate education to all students, she said. "I think the real question we are facing is how to provide individualized learning to the students that need it in this environment," Fleschner said.
Neither Covered Bridge nor the Vigo County School Corp. had comment on issues raised by Goodier, and VCSC in August forwarded his concerns to the school board attorney. Covered Bridge administrators have offered to meet with Goodier, who has not filed a formal complaint.
"We've worked hand in hand with Covered Bridge" to meet the individual needs of students with disabilities, said Bill Riley, VCSC director of communications. "It's been amazing how many case conferences Covered Bridge did this summer."
In the first five weeks of school, "We've seen the flexibility of Covered Bridge in terms of meeting those individual needs, whether it's being in the classroom a bit more, tele-health to provide some services and in some cases, sending a therapist to the home," he said.
Services must be provided individually because "we have very different comfort levels in terms of students we provide services to and their families ... as well as staff meeting them outside of the school environment," Riley said.
Cobb, Covered Bridge executive director, said the cooperative's supervisors have worked with school administrators and teachers to determine the individual needs of students with IEPs.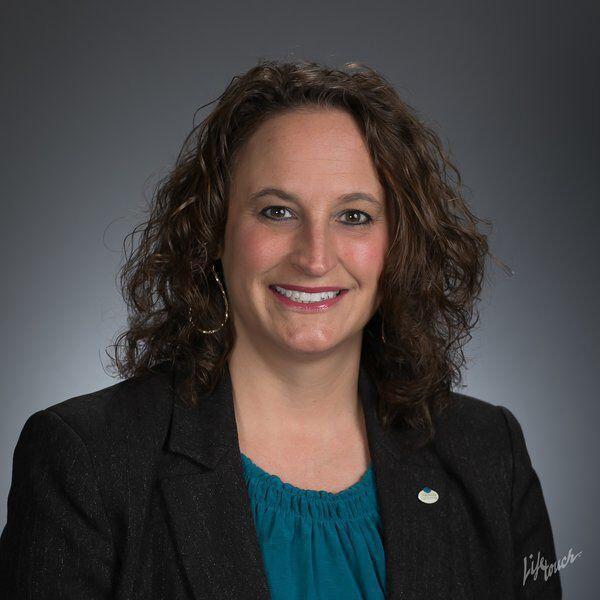 Cobb further stated in an email, "I believe that we have met with or spoken with every family that has contacted our office. I truly believe that case conference committee teams have worked hard to ensure that students can access their services and have their needs met. I am amazed at the willingness of all parties to come together and ensure that our students with unique needs are getting the services they need and deserve."
She gave some examples:
• Some students with intellectual disabilities need the guidance and instruction from staff and are not able to access the curriculum via an iPad or Chromebook; they are better served in school. Some families have chosen to send these students to school five days a week.
• For the first time ever, Covered Bridge has an educational assistant who was willing to go to a home and work with a family and student on curriculum. "We are sending our therapists for occupational therapy and physical therapy to the home as well. In this case, everyone was in agreement and felt the home environment was safe," she said.
• One family requested compensatory education to recoup services missed last spring. "We have developed a schedule to give that child last spring's services as well as this year's services. That has required additional speech-language pathologists and juggling of schedules, but we have come to an agreement and the child is getting what he needs," Cobb said.
Pandemic challenges parents, students and districts
Lisa Tanselle, attorney with the Indiana School Boards Association, says that from the parents' perspective, concerns are twofold: loss of educational services when all schools were closed earlier in the year, and now, for schools offering hybrid or virtual models of instruction, whether the child's IEP is being fully implemented.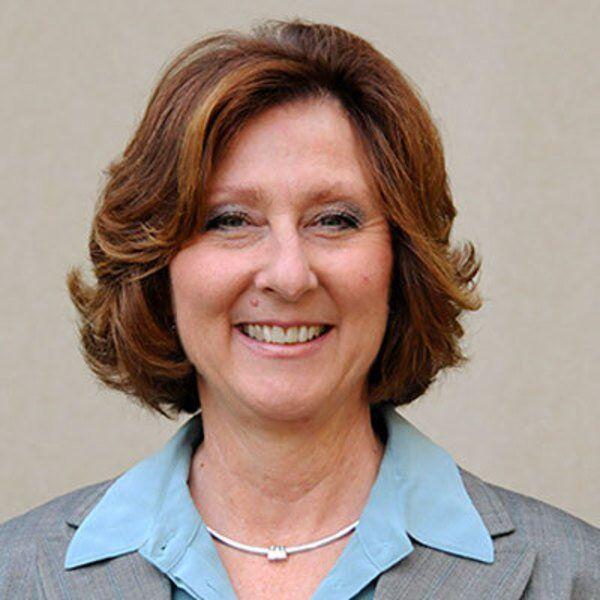 In response, many schools are looking at recovery services for all students, but especially for students with special needs.
To ensure that a student's IEP is being fully implemented, some schools are providing in-person services to the student with a disability even if the school is offering virtual only at this point. That way all services identified in the IEP are being provided, Tanselle said.
From the school's perspective, "there certainly was hope that the federal government would modify temporarily some of the IDEA regulations to help address some of the problems facing schools during the pandemic," Tanselle said. However, "The U.S. Department of Education did not recommend any waivers or modifications."
The state Department of Education has experienced an increase in calls with concerns about services not being provided for students with disabilities, said Adam Baker, IDOE press secretary.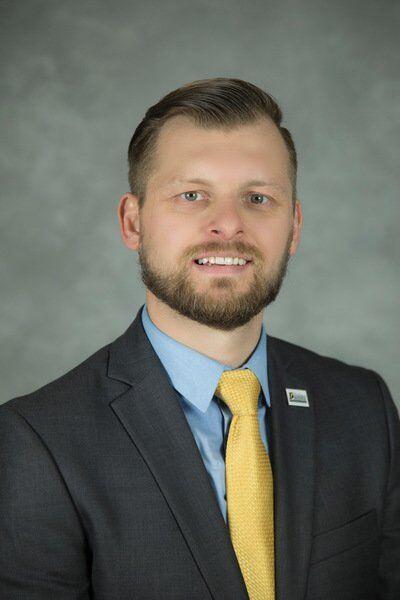 The number of formal complaints appears to be down from past years, but he believes that may have more to do with the pandemic and related "external variables." By the end of the year, that number may "catch up" to past years, Baker said.
This year, there have been six formal complaints, he said. Last year, there were 87, and the year prior, 84.
Families can contact IDOE if they don't believe a student is receiving required services. They can file a formal complaint, which, if not resolved, can ultimately go to a hearing with an administrative law judge; there also is a mediation process.
"Nobody wants to get to that point because at the end of the day, it's the student who suffers," because they may not be receiving the service in the meantime, Baker said. "As a district, you always want to work with parents on a solution."
Schools are "working in overdrive" to try and provide services to students, he said.
Districts need to work with parents to ensure there is agreement on both sides, and they need to agree on "workarounds," or options, he said. "We encourage schools to be very specific with their parents."
Compensatory services can be provided, which means services are provided at a later date or during extended time, at no cost to a family.
Schools and parents need to "be very honest with each other," Baker said. And parents need to contact, and work with, their schools.
"You'd be surprised," he said. Families will contact the state with their concerns, but when asked, it turns out they never contacted their local school district, Baker said.
Keith Butler, senior attorney with Indiana Disability Rights, works on cases involving education. Indiana Disability Rights is a federally funded protection and advocacy group.
Despite the pandemic, all the same rights apply, Butler said. All services called for in an IEP "should still be happening," and goals should remain the same, although if a school is using remote learning, those services might look a little different.
The office is receiving about the same number of calls as prior to the pandemic, but the reasons have changed.
For example, prior to the pandemic, the agency tended to receive more calls related to suspensions for behavior related to a disability. But with virtual learning, and more students at home — those cases have declined.
With the pandemic, different concerns are being raised. A child might have behavioral issues that are difficult to address virtually, and it's difficult to conduct physical, occupational and speech therapy virtually, he said.
The agency can serve as an advocate for students and families during case conferences or state due process hearings. "We probably get two new cases a week" specific to K-12 education, he said.
Butler's advice to families and schools:
"As a starting point, you want to try and work as a team to create a plan, and most of the times that works," he said. "Even when we get involved, most of the times we can resolve the complaint at the case conference level without a hearing or complaint or more aggressive tactic."
Sue Loughlin can be reached at 812-231-4235 or at sue.loughlin@tribstar.com Follow Sue on Twitter @TribStarSue.