As the big engines on the B-29 "Doc" roared to life Wednesday morning at Terre Haute Regional Airport, Jan Manuel could feel what her father must have experienced while serving as a co-pilot of the same type of bomber during World War II.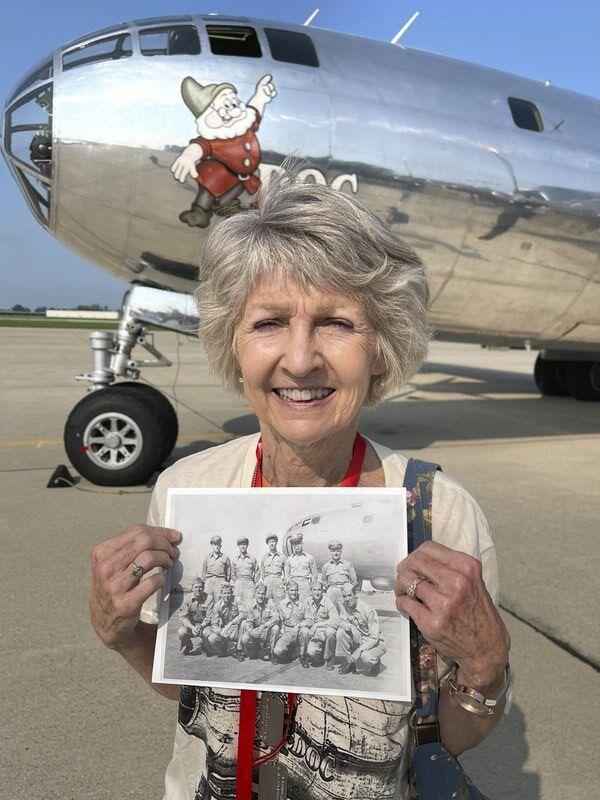 Her father, U.S. Army Air Force 1st Lt. Edward Helm was the co-pilot of the B-29 "Southern Belle." Manuel said her father, based at an airfield on Tinian in the Mariana Islands, completed 13 bombing missions against Japanese home islands plus a 14th mission that ended up turning around. Helm was in his 20s when he flew the aircraft.
"He was there when Japan surrendered," Manuel said. "Whenever they came home, in October of something, between Hawaii and California they lost an engine coming back, but they made it back of course."
Helm grew up in Loogootee in Fayette County, Illinois.
"He had never been on an airplane or trained or anything, but [he] enlisted and there he was on this airplane on Tinian in the Mariana Islands," Manuel said.
Manuel got an opportunity to ride Wednesday in the same type of aircraft that her father flew, something she said was overwhelming yet inspiring.
When she got into the aircraft, "I just got real emotional because there he was, he was sitting in the plane, he was flying in that plane. I am hearing what he heard and feeling what he felt," Manuel said of her father.
"It was a like a circle in a way. I just wish he knew I was here, but maybe he does know I am here."
Manuel brought a photo of her father's B-29 flight crew in 1945 and one of her father in uniform when she came to the airport.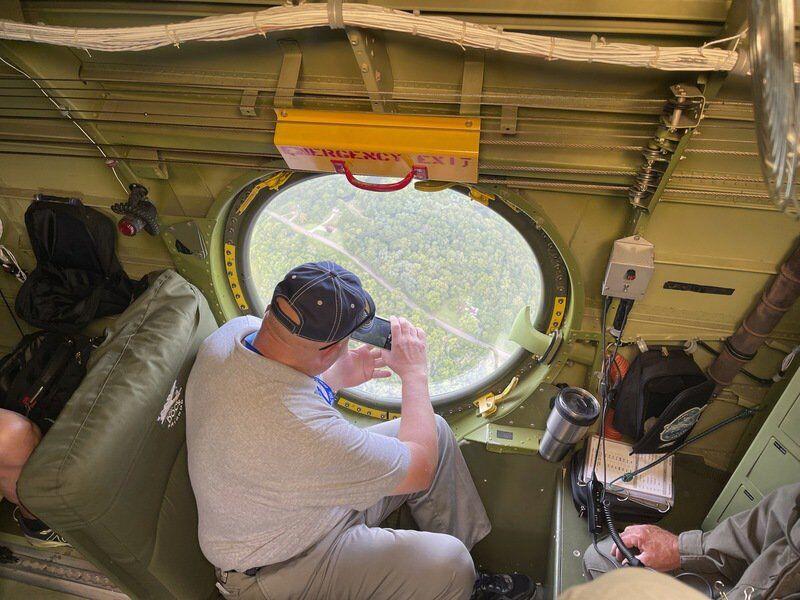 While Manuel flew in the front section of the aircraft, Ryan Wells of West Union, Illinois. flew in the rear section, giving him an opportunity to look out from the rear gunner's position, as well as look out an open escape hatch, used to parachute out of the bomber if needed. Since the escape hatch was open, the wind was blowing strongly across the hatch opening.
Removing his sunglasses, baseball cap and setting down his cell phone, Wells braced against the opening and looked out toward the front of the aircraft. As he did, his hair was thrust straight back against his skull, his facial skin quickly rippled, causing the 21-year-old to look as if he was in his 90s.
"It was pretty wild," Wells said. "It felt like my teeth were going to fall out."
Thinking back to World War II, Wells said being in a B-29 let him experience what U.S. soldiers felt more than seven decades ago.
"It would be hard to imagine — but at the same time it would be easy to imagine (having been on the aircraft), but it would not be easy to do," he said of being assigned to the bomber.
Jordan Brown, co-owner of Hoosier Aviation, served as the B-29 pilot on Wednesday's first morning flight. Brown went through a safety startup procedure as passengers listened on headsets.
Brown said each of the plane's four engines — with propellers that are 16 feet, 7 inches long — had 75 gallons of oil that Brown said he wanted to make sure got through each engine during start up.
He increased power to each engine testing its thrust. The plane on this 30-minute flight had 2,600 gallons of fuel.
Mark Novack, who usually pilots the B-29, is a former U.S. Air Force veteran who flew the B-1 bomber, introduced in 1986. Novack said the flight controls for the B-29 and B-1 "are very much the same," while the modern bomber has more power and maneuverability. Novack added the bombing procedures for both aircraft are the same.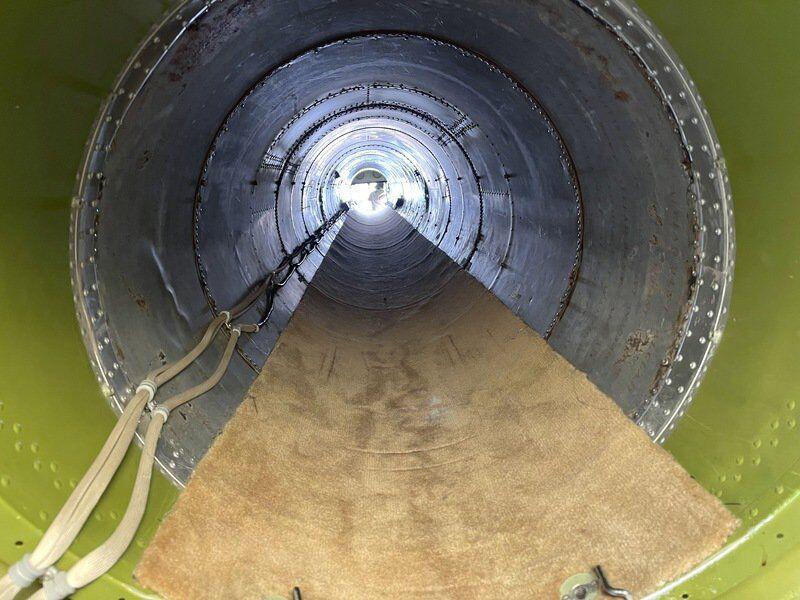 "We use a point that is about 5 miles from the target, so you have it planned with the angle and the time, because you know your speed, so from this point to where you released the bombs is maybe 3 minutes," he said for the B-29. "We do the same thing in the B-1 ... but it is usually 10 miles out because we are going 90 miles a minute."
The B-29 "Doc" is one of only two B-29 Superfortresses still airworthy and flying. It is based in Wichita, Kansas, where Boeing produced 1,644 of the B-29 aircraft. In all, 3,970 B-29 bombers were made by Boeing.
Terre Haute was the second stop for the The B-29 Doc History Restored Tour in July, which includes visits to seven cities across five states. The tour started in St. Louis. After Terre Haute, the tour goes to Cincinnati and Cleveland in Ohio; Kalamazoo in Michigan; and Oshkosh and Appleton, Wisconsin.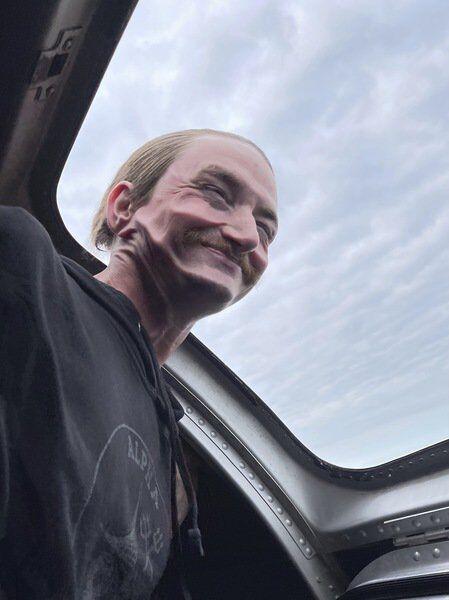 Reporter Howard Greninger can be reached 812-231-4204 or howard.greninger@tribstar.com. Follow on Twitter@TribStarHoward.